One of the problems to deal with in any computer is a set of fragmented files. It affects the overall performance of the computer itself in some ways. Commonly it will take longer for the computer to look for some files. Defraggler for Windows is the definite choice to handle that one issue properly.
It takes a proper defragmentation process to deal with fragmented files. Imagine fragmented files like a bookshelf with messy books in it. The defragmentation thing will rearrange the files to an organized state. In the example of the bookshelf, it will manage the books for easier access to them.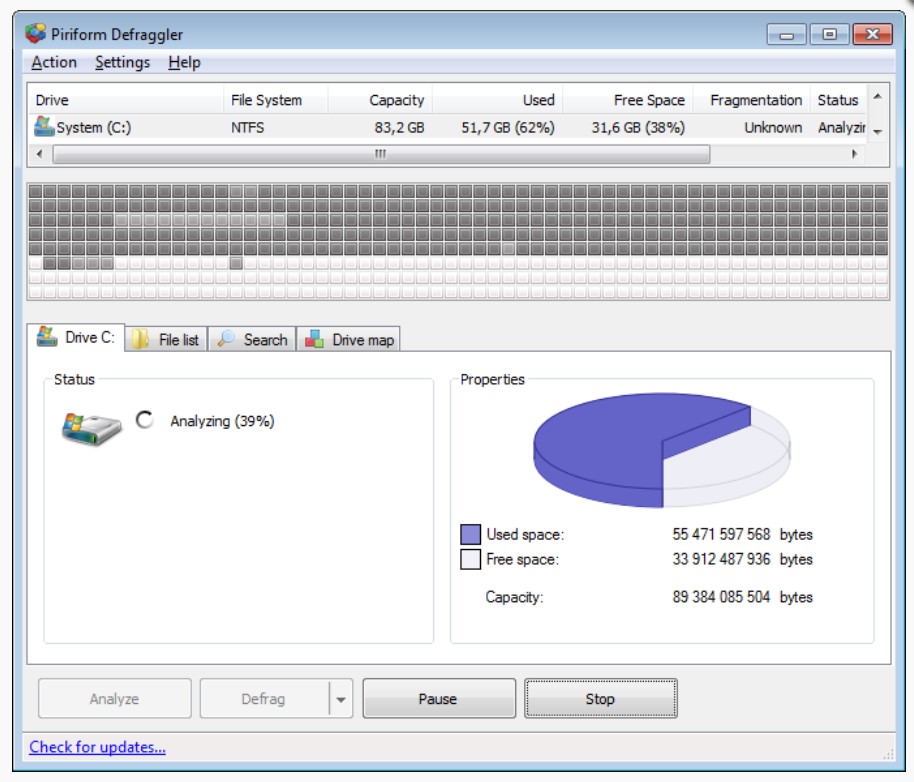 Windows has its defragmentation feature in its settings menu. So, why bother using a third-party software to get the job done? The main reason is that the one from Windows is not going to cut it. The reason is that the feature is not a specific one to deal with it completely.
It means that the Defraggler for Windows is a better choice to do the defragmentation. It is made by Piriform with a specifically dedicated team to create it for that sole purpose. In other words, this program will be able to deliver the best possible result in defragmenting any hard drive of a computer.
Using this software is very easy and convenient in many ways. The available features in this software are not available in the one from Windows. One of the best things upon incorporating this program is that the computer will run faster. Organized files in a hard drive will improve its speed.
Defraggler free download is available on many websites over the internet. The free version is also known as the basic version of the software. It comes with the chance to upgrade it to the so-called professional version of Defraggler. It costs about $24.95 to go to the full version of it.
The free version itself will already be enough for most users. It offers safe and secure defragmentation that will not compromise any file in the hard drive of the computer. It is also capable of defragmenting free space of the hard drive to optimize the room before any file sits on it.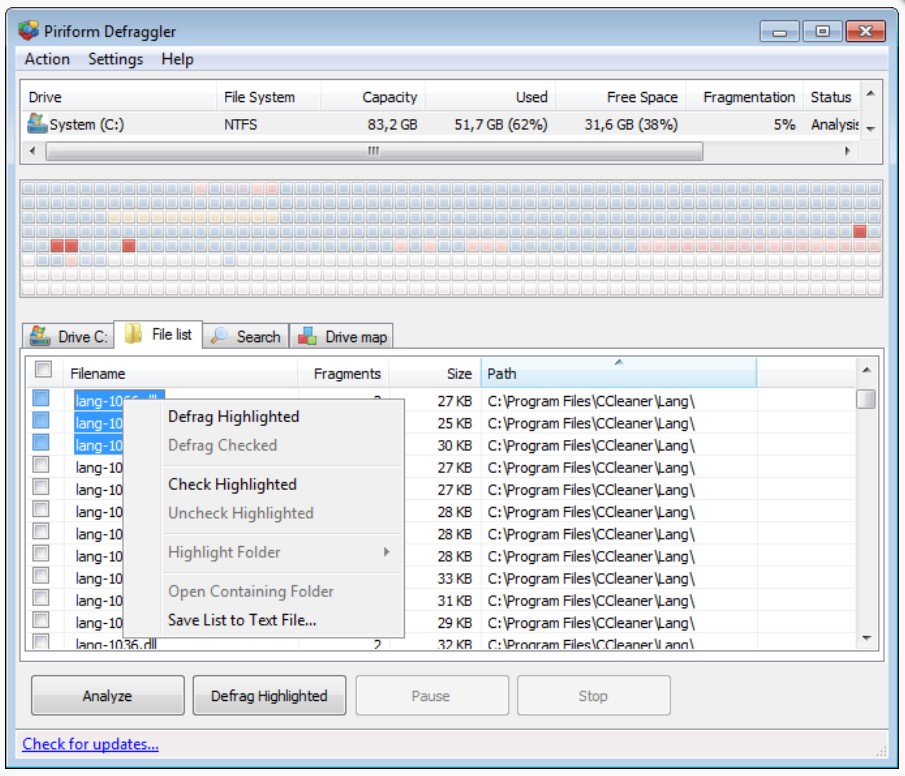 More of the features to enjoy upon finishing Defraggler free download is scheduled defragmentation at any time and also full control on which section and part of any hard drive to defrag. Undoubtedly it is a recommended software for Windows to handle defragmentation.
System Requirements: Windows 10, 8.1, 7, Vista and XP. Including both 32-bit and 64-bit versions, but not RT tablet editions.