An innovative and user-friendly uninstaller is Revo Uninstaller Free for Windows. The utility does a scan both before and after you remove an application using its quick and sophisticated algorithm. You can delete any additional unwanted files, directories, including registry keys that are commonly left behind on your system after the program's standard uninstaller has finished running.
Remove To the Core
Revo Uninstaller searches for a software's data on your hard drives as well as the Windows registry, even though your installation is damaged, and displays any objects it finds so you may delete them. The "Windows Programs and Features " interface may be replaced with this program since it is simultaneously quicker and more effective! It offers extremely strong application removal and uninstalling functions.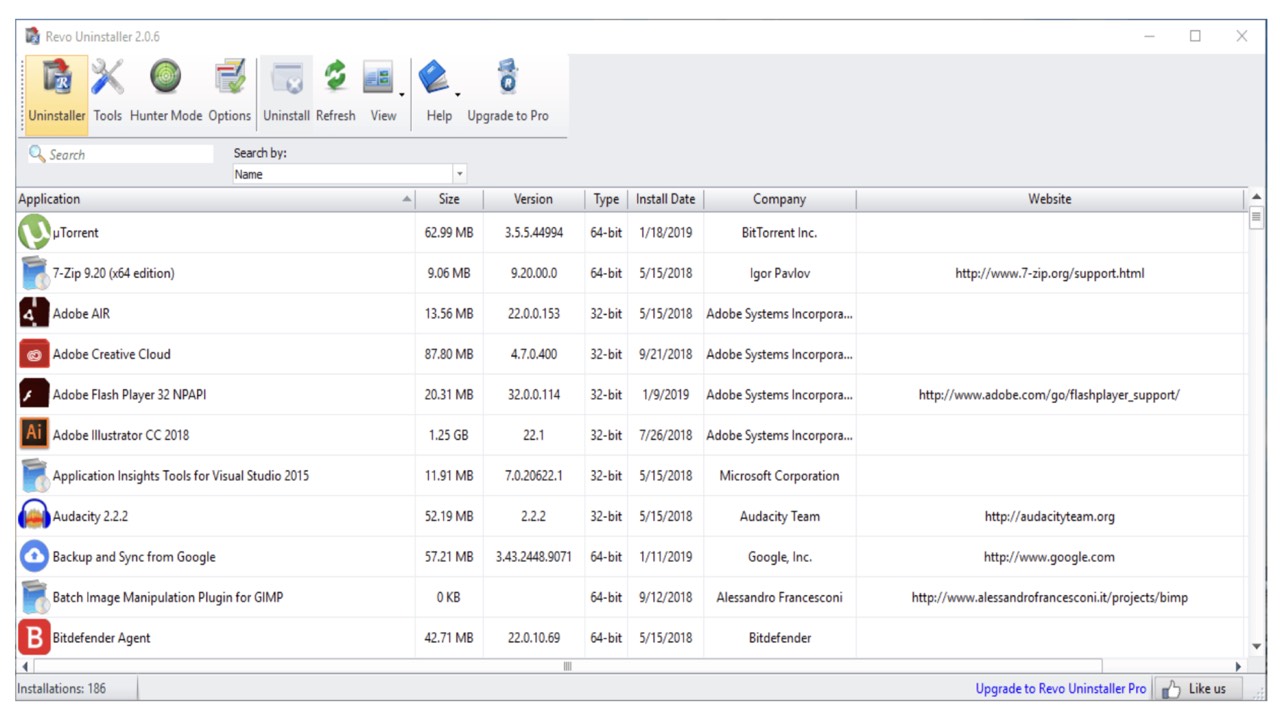 A really intriguing combination of registry-cleaning and uninstalling software appears to be Revo Uninstaller Free download for Windows. Fortunately, it does each of those tasks competently enough to receive a passing grade. Consider upgrading to the pro version if you really enjoy the application. It includes certain necessary features that are missing from the free version and is reasonably priced.
Revo Uninstaller Free; Is it safe?
The Add or Remove Programs control panel feature built into Windows and Revo Uninstaller are functionally equivalent. Revo is a free tool that thoroughly uninstalls any Windows application, eliminates browser plugins, and cleans up leftovers from previously removed or damaged programs on Windows PCs. So, is this program safe?
Use of Revo Uninstaller Free download for Windows is entirely risk-free. We examined the most recent version of Revo Uninstaller Free and discovered that it can be installed without risk on Windows 11, Windows 10, and Windows 7. (32bit-64bit). The setup file for RevoUninstaller.exe is free of malware and viruses, according to Virus Total.
Additionally, before removing every piece of software from your Windows PC, Revo builds a system restore point. System restore points are helpful in the event that something goes wrong and allow you to return your machine to its original configuration.
Typically, uninstalling Windows programs doesn't require the download and installation of third-party software. The control panel's built-in Add/Remove Program feature in Windows is enough.
The ratings and comments of users for Windows Uninstaller and registry cleanup programs on online forums are varied. Others advocate them as reliable and efficient software, while some refer to them as "Snake Oils" and believe they cause more issues than they fix. Revo is the finest option for faulty uninstallers and effectively handles the removal of all residual files.