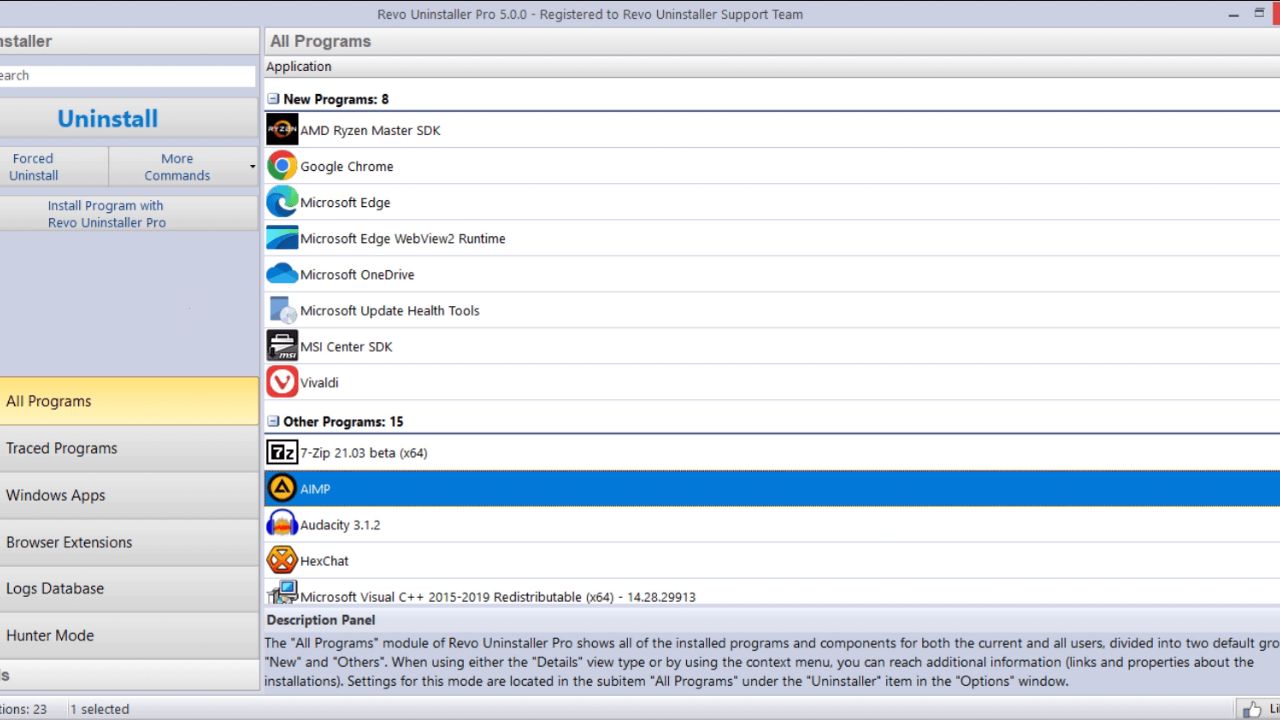 You may effortlessly uninstall apps from your computer and get rid of any undesirable ones with the aid of Revo Uninstaller Pro for Windows. Even if you encounter difficulties with removal and are unable to remove them using the "Windows Programs and Features (Add or Remove Programs)" control panel interface.
What Makes Revo Uninstaller Pro a Must Have Software?
In comparison to the uninstaller program that you get from Windows, the utility is quicker as well as more effective. It offers very strong application removal and uninstalling features. Revo Uninstaller Pro also comes in a portable version that can be used on external disks and USB sticks without needing to be installed. It is licensed per user and serves as the best option for professionals or hobbyists who have a small number of PCs at home or assist their friends in keeping their computers in good working order.
Revo Uninstaller Pro download for Windows examines an application's data prior to uninstalling it and searches for leftovers after a program has been removed using its quick and sophisticated algorithms. You can delete extra unwanted files, directories, registry entries, and values which are typically left behind on your pc after the program's standard uninstaller has finished running. You may automate your uninstall processes and remove several apps at once by using the Quick-Multiple Uninstall option.
Forced Uninstall is a highly potent function that it possesses. The easiest way to get rid of obstinate applications, partially uninstalled programs, partially installed programs, partially uninstalled programs, and apps that aren't even reported as installed is using forced removal.
Revo Uninstaller Pro; Easiness on the Usage
It provides you with a few straightforward, user-friendly, yet powerful techniques for removing software, such as tracking the application during installation. By keeping track of all system modifications done during a program's installation, you may uninstall it with just one click, making the process absolutely discrete and painless.
An installation log can be used to remove an application even if you haven't tracked its installation. The Logs Database's logs can show something has occurred. The team's logs are included in that app module. With just one click, you may utilize them to remove your programs exactly as if you had created a log, getting the greatest uninstall outcomes. Revo Uninstaller Pro is a paid software but available for trial for 30 days. As it is a paid software, it brings so many premium features. Get Revo Uninstaller Pro free download now.