Windows 10 Manager is an all-in-one utility for Microsoft Windows 10 specially, This tool helps make your Windows system perform faster, eliminate system fault, increase stability and security, personalize your copy of Windows 10.
From the 'Information' section of the program, you can easily Creates the system restore point manually, Gets detailed information about your system and hardware and if have trouble with windows system you can clean it like removing junk files and redundant registry entries with just a one clicking.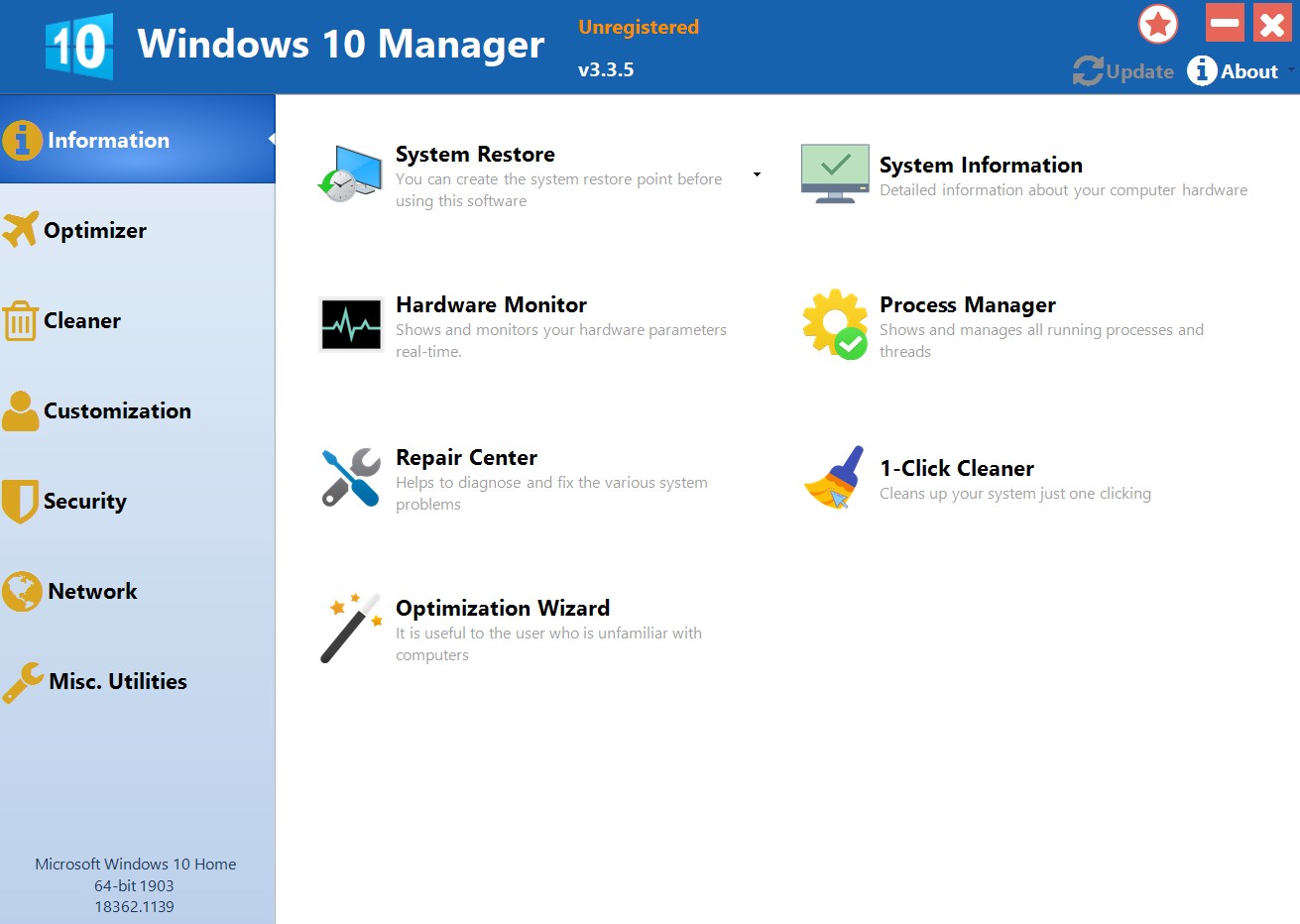 Windows 10 Manager Features
Information; Creates the system restore point manually
Optimizer; Tweaks your system to improve performance and increase speed
Cleaner; Disk Analyzer can analyze and view the disk space usage of all programs, files and folders find out which engross your disk space and shown with a chart; Cleans up WinSxS folder securely to reduce the component store size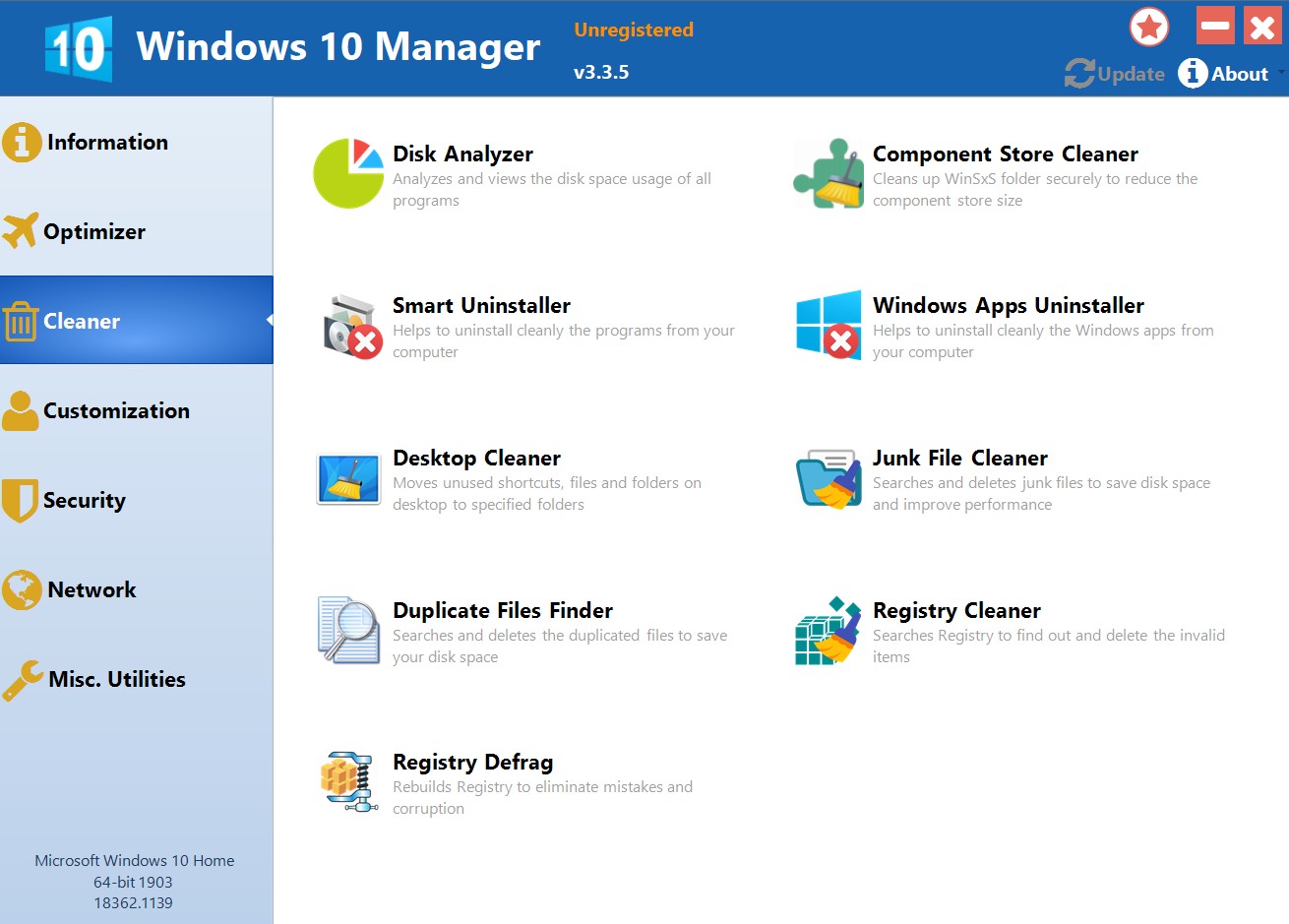 Customization; Customizes system parameters according to your preferences by tweaking File Explorer, Desktop, Start, Taskbar and Notification area; Adds files, folders and system items to This PC, and Desktop
Security; Tweaks system, components, UAC, Sign in settings, adjusts various settings and restricts access to drives and programs to improve system security
Network; Optimizes and tweaks your internet connection and network settings; Tweaks Microsoft Edge browser settings; IP Switcher can switch between different network settings easily
Misc. Utilities; Creates scheduled tasks or the monitorings that trigger tasks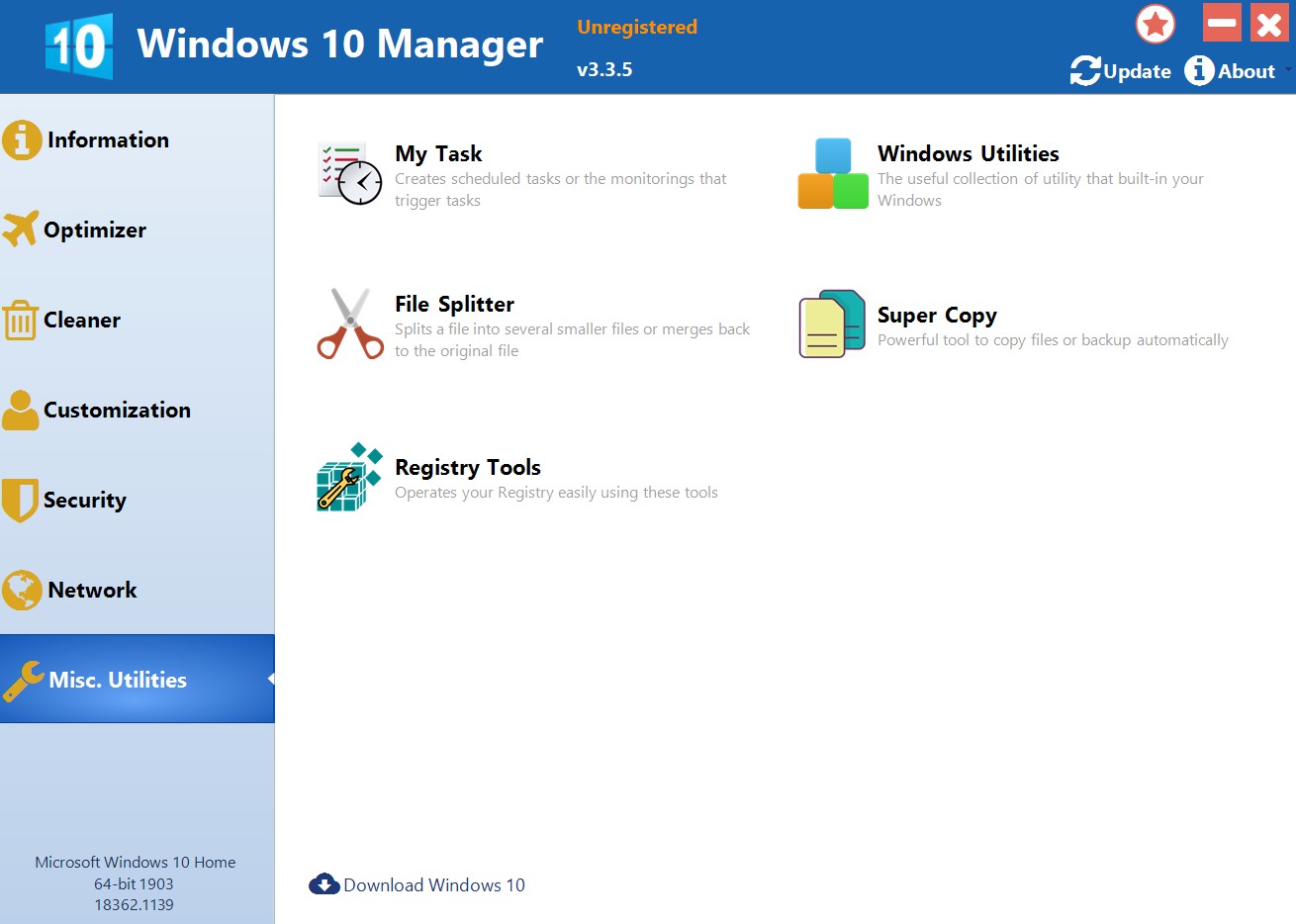 Overall this tool has a lot of features, easy installation with a simple interface very easy to use for users who are not familiar with computers. This can help you increase his overall speed, increase his defense, and make him more visually suitable for your needs.