The Ultimate Boot CD for Windows is a toolkit that restores and analyses computers without needing to be run like conventional programs because it runs directly from the CD without having to do any installation, giving the user more room to maneuver. This Ultimate Boot CD Free Download includes a variety of software for fixing, restoring, and diagnosing computer problems.
Steps to Do for Using the Program
Please note that it is not advisable to use this Ultimate Boot CD software without prior technical programming experience. Because when running this program, you have to know at least intermediate programming knowledge.
The first thing you have to do is to burn the ISO image to a CD and mount it into the CD-ROM drive of the damaged computers. Then, when you turn the machine on after that, Ultimate Boot CD for Windows should startup, but if it doesn't, you'll have to restart the system and go into the BIOS via F2 or F10 to change the boot sequence so that the first device will be the optic reader.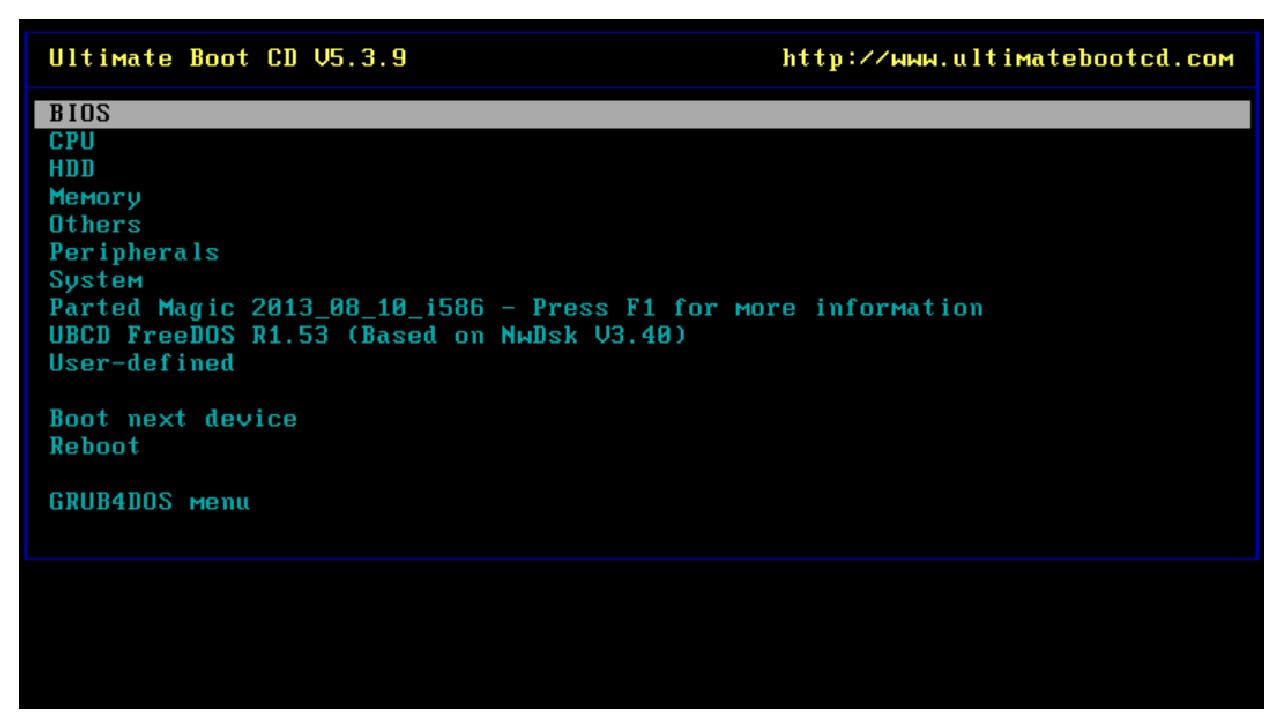 You can run hardware checks, inspect the hard drive, use cloning and partitioning software, low-level editors, run antivirus, and even access Internet browsers for DOS, and LINUX boot disk set, once you're in the Ultimate Boot CD menu.
The Ultimate Boot CD for Windows' CD-ROM Drives
CD-ROM drives can be used to run floppy-based diagnostic tools. These days, an increasing number of PCs are delivered without floppy drives, which is a real pain when you need to run diagnostic tools on them. The CD-ROM is also able to erase the floppy drive's slow loading speed. Furthermore, if you have a floppy drive, running diagnostic tools from the CD-ROM drive is much faster than waiting for the tool to load from the floppy drive.
Arranging Diagnostic Resources
The Ultimate Boot CD can combine as many diagnostic resources as you can into a single bootable CD. Wouldn't it be nice to not have to search through the dusty box for the correct floppy disk and just run them all from a single CD? This software is perfect for you to get rid of that activity.
Operate the Ultimate Boot CD Using a USB Memory Stick
You have access to the same tools as with the CD edition because a script on the CD prepares your USB memory stick so that it can be used on newer computers that allow USB booting.|