BleachBit for Windows is useful software designed to help you easily clean your computer to free up disk space and maintain privacy. Using this tool is very easy. Just read the descriptions, check the boxes you want, click preview, and click delete.
BleachBit is designed for Linux and Windows systems as well as no adware, spyware, malware, backdoors, browser toolbars, or "value-added software." This tool has been translated into 64 languages other than American English, so for those of you who are not proficient in English, it is very beneficial to use the language of your own country.
Apart from deleting corrupted files to hide their contents and prevent data recovery, this tool is able to shred any files (such as a spreadsheet on your desktop) as well as overwriting free disk space to hide previously deleted files. It can also delete thousands of applications, including Firefox, Internet Explorer, Adobe Flash, VLC media player, RealPlayer, Skype, Google Chrome, Google Earth, Opera, Safari, and more. BleachBit includes a growing list of cleaners.
Typically each cleaner represents an application such as Firefox or Internet Explorer. Within each cleaner, BleachBit gives options covering components that can be cleaned such as cache, cookies, and log files. Each option is given a description to help you make good decisions extraordinary!
Here are some screenshots and Features of BleachBit
Main screen on Windows 8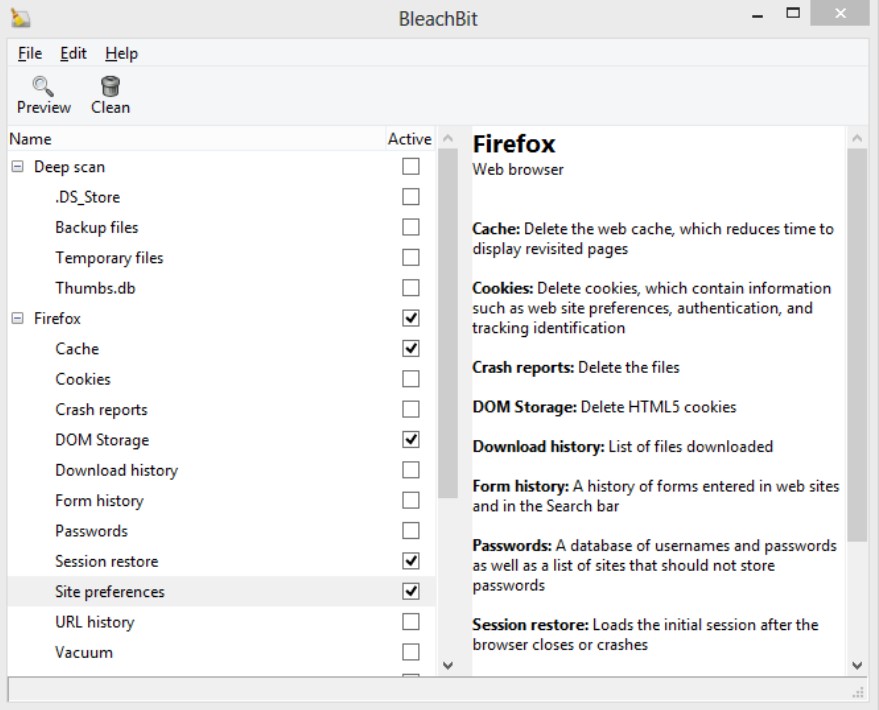 Showing a preview of the system cleaner: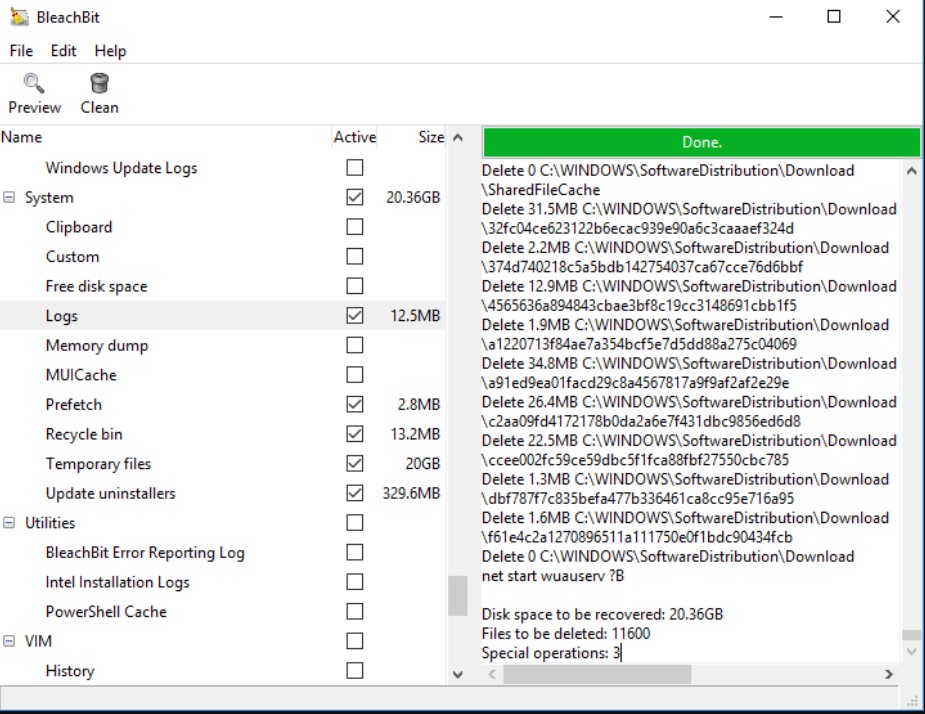 Showing the Preferences dialog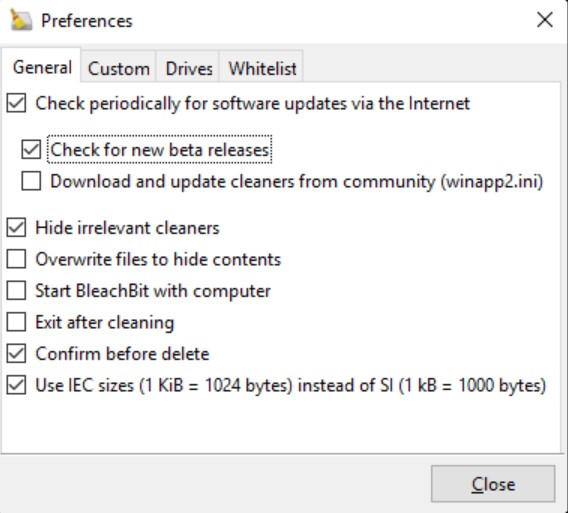 Use BleachBit to:
Free disk space
Reduce the size of backups and the time to create them by removing unnecessary files
Maintain privacy
Improve system performance (by vacuuming the Firefox database, for example)
Prepare whole disk images for compression (common for "ghost" backups and virtual machines) by wiping free disk space.
Troubleshooting access denied errors on BleachBit on Windows
What's new in this version
The application was updated to run on Python 3 instead of Python 2.
Add cleaner for Discord.
Clean more of Google Chrome: IndexDB.
Clean more of Firefox: cookies, history.
Clean much more of Opera.
Clean much more of gPodder.
Improve responsiveness of application window while cleaning.
Fix cleaning custom folders when overwrite open was enabled.
Fix cleaning VLC.
Fix the application window not appearing or disappearing.
Fix pop-up notification when cleaning is finished.
Fix copy button in diagnostics window
Add optional Window 10 light and dark themes
Fix: files were leftover after wiping a drive.
Update SQLite from 3.28 to 3.31.1.
Add translations for GTK stock messages such as OK and Cancel.
Re-introduce RPM package for CentOS 8.
Add cleaner names for Microsoft Edge in Winapp2.ini.
Fix: all native cleaners were missing in portable mode after downloading Winapp2.ini.