As its name suggests, Hola Free VPN is a free VPN provider anyone can use. Just like any other VPN, you can unblock the sites banned in your country without being concerned about your online privacy.
However, this Hola Free VPN for Windows doesn't use a fixed network from managed servers. According to the company, Hola is a peer-to-peer VPN. Thus, in this article, we will make a review of this VPN and why you should use it.
Feature and highlights
If you use the Chrome browser, you will be familiar with this VPN. It's free and works excellently on Chrome. You can use the VPN service free without paying for anything. Unblocking sites won't be an issue at all.
More users mean that your connection would be faster since this VPN is peer-to-peer-based. This app also automatically shares your idle internet resources with other Hola users around the world.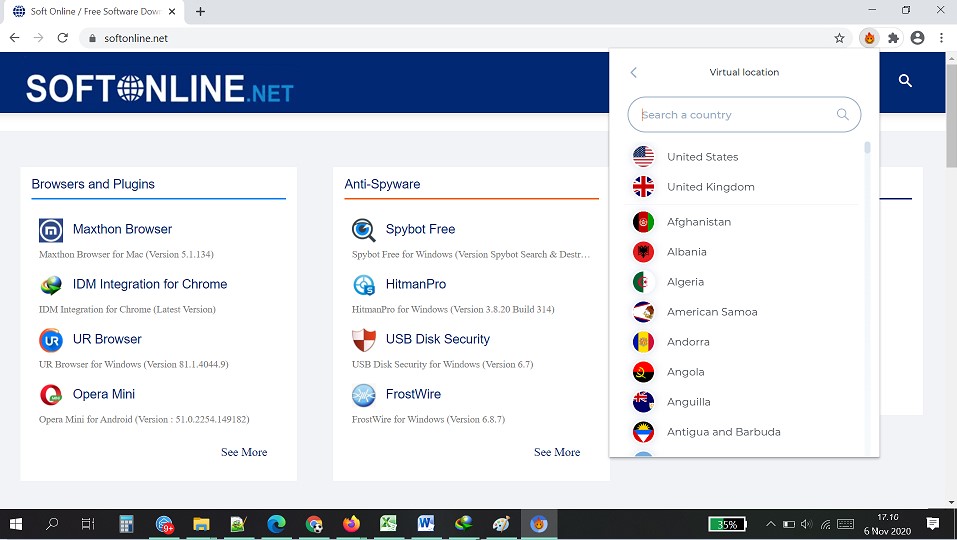 Even though you can use its free version, you can get premium features by paying for subscriptions. Subscriptions allow you to access higher yet more reliable service of bandwidth.
You can use browsers other than Chrome too as well as smart TVs. The system supports up to 47 languages so anyone from around the world can use this free VPN.
Things you would love about Hola Free VPN
The first thing you would like about this VPN is its cost. You don't need to pay for anything as long as you use the free version – a subscription is available after all.
Hola nodes have massive network support which enhances your experience of surfing the web. You can unblock sites easily even though those sites are banned in your country. Also, streaming 4K videos is considered quite fast for a free service.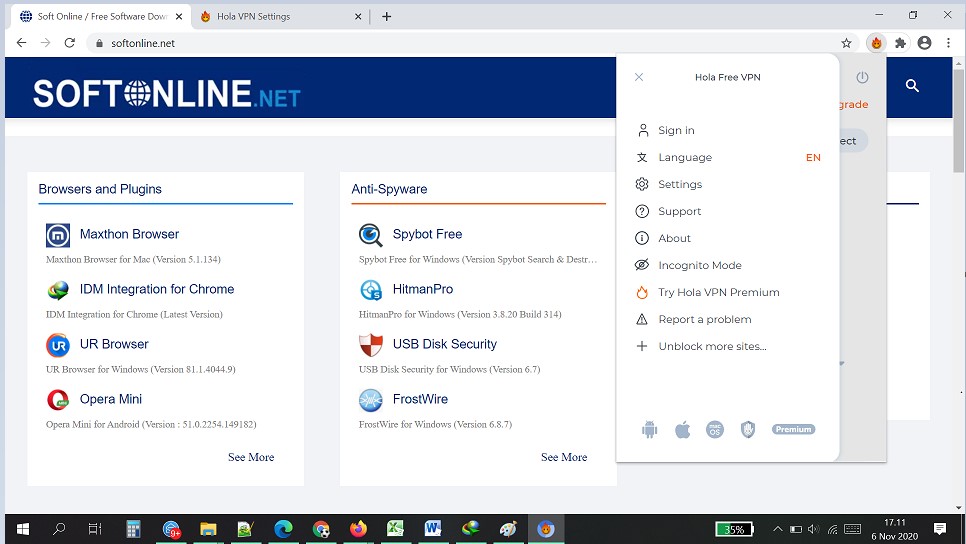 Things to consider from Hola Free VPN
You can unblock Netflix with this VPN but you can only stream it up to one hour per day. Still, you can give Hola Free VPN for Windows a try.
When you run Hola on your device, the bandwidth and CPU time will be shared. According to our tests, it showed some logging concerns. Hola will only work with browsers so it's not a "real" VPN in the first place.
Verdict
Hola brands itself as a free VPN even though some concerns may arise when you use the free version. Still, you can use this VPN to unblock sites quite easily. For a free app that unblocks site, Hola Free VPN is worth considering.
System Requirements: Windows 8.1/8/7/Vista/XP 64-bit