iTop VPN for PC Windows provides both free and premium VPN services. The free version has limited access, which is 700MB per day. While the premium one that costs $11.99 per month provides unlimited access. Besides for Windows, iTop VPN is also available for other operating systems. This VPN offers security, speed, and encryption system. They even claimed that their service is at military-grade protection level.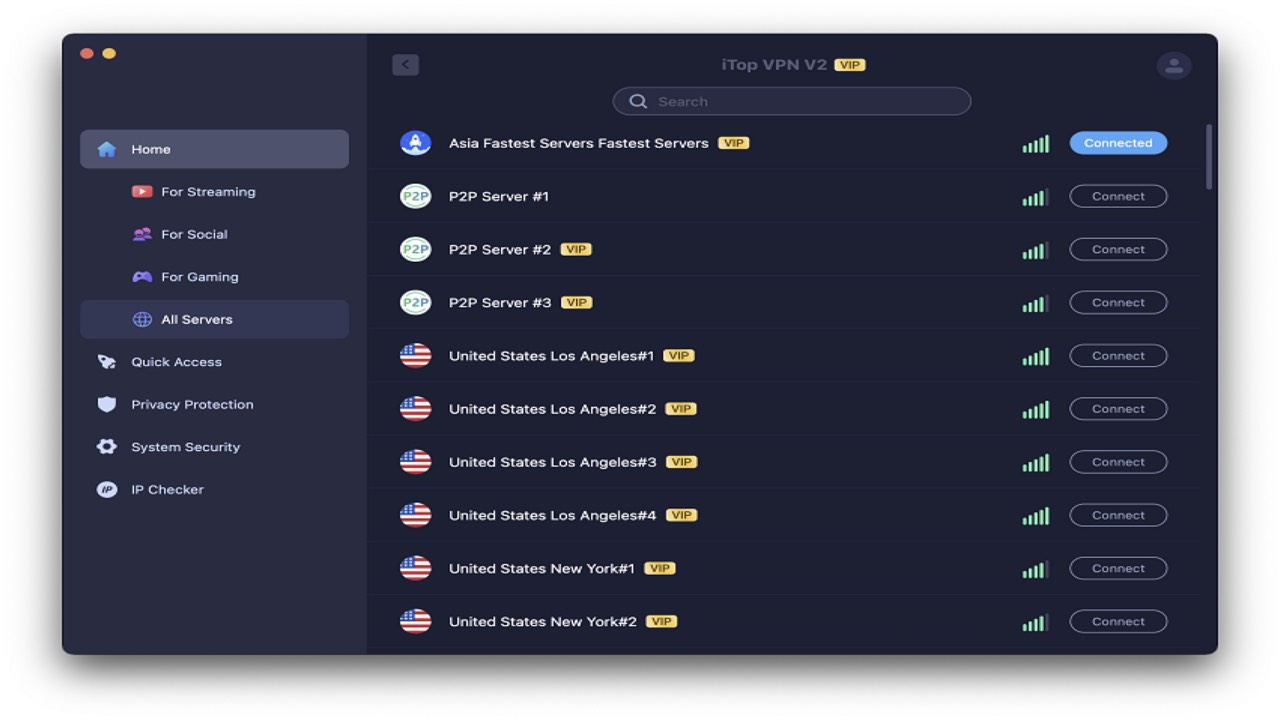 Features of iTop VPN
As a VPN service, iTop VPN download for Windows has features designed to protect users' security and privacy. Here are the features of iTop VPN.
A Lot of Servers
iTop VPN has a bunch of servers. If you subscribe to it, you can choose one out of 1800 servers from all over the world. For the free version, 16 servers are provided. This VPN even has and categorizes some servers for streaming gaming, and social media. You can see how strong the signal of each server so that you can pick the fastest one.
Quick Access
iTop VPN has a quick access feature that will connect you to a server according to the activity you are going to do. You just need to click the existing option. For example, if you want to surf the internet with securely and anonymously, you just need to select the option.
Security and Privacy Protection
This VPN service is equipped with a security and privacy protection. You can see any issues arise from you online activities, whether it is from the site you visit in a browser or from an app. You can also check if your connection brings malware threats, harmful cookies, and so on. Then, you can fix all of them with just one click.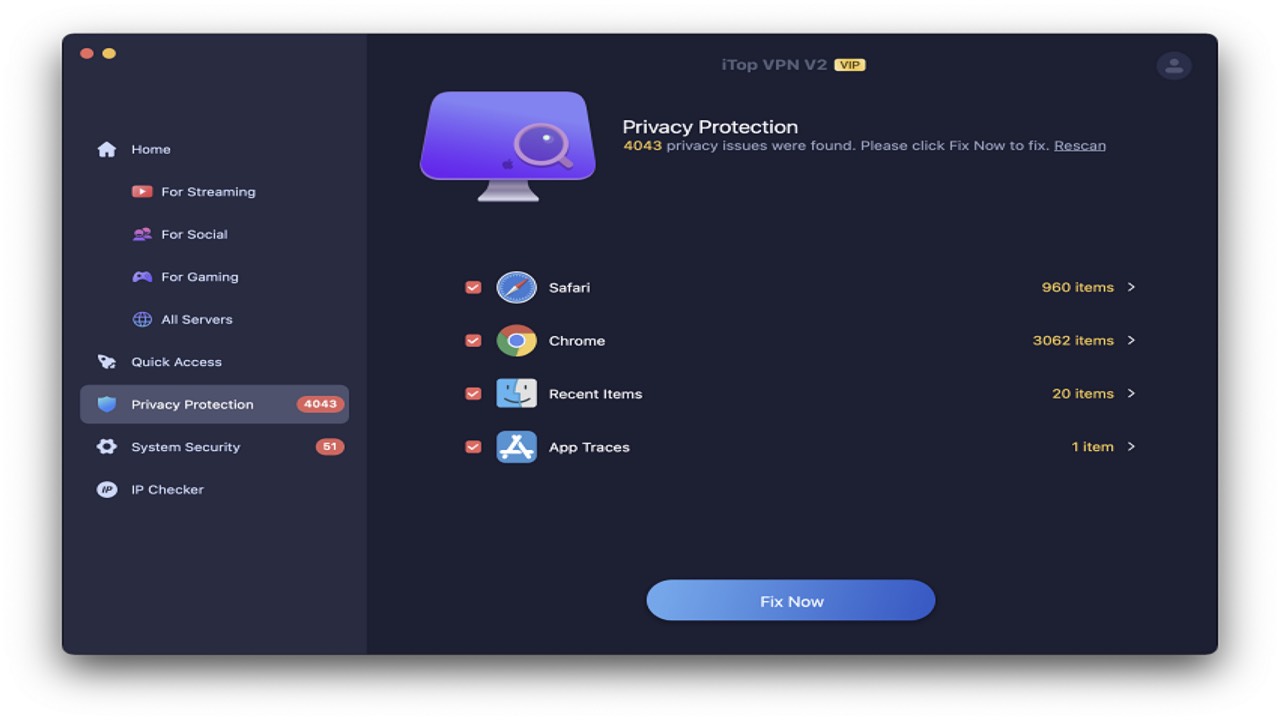 Protocol Options
One of the interesting things about iTop VPN is in the setting. This VPN provides a choice of connection protocols if you want to set one up. You can choose Transmission Control Protocol (TCP) that is commonly used by most VPN apps and focus on security with various obstacle checking mechanisms. You can also select User Datagram Protocol (UDP) that is faster, but has online constraint checking mechanism.
Moreover, you can also choose the HTTPS protocol that is today's internet standard. If you want it to be easier, you can just pick auto, and the app will automatically choose the fastest connection.
If you want to download this VPN, you can search for iTop VPN free download on the internet.|