If you work a lot with your computer, you might need a tool that can keep tracking the state of your device's components. With NZXT CAM for Windows, this task is easy to complete. But, how does this software work to monitor your device? Well, learn more about this monitoring software for windows on the following page.
NZXT CAM: Overview
NZXT CAM download for Windows is a utility tool created by NZXT. This free tool is developed to allow you to track the good performance of all the components of your PC, including the graphic card, temperatures, voltages, and CPU. The program will instantly display written notifications on your screen once it found that your device requires immediate attention. One thing that makes this NZXT CAM stand out from other competitors is that the software doesn't only log but also saves historic data over time.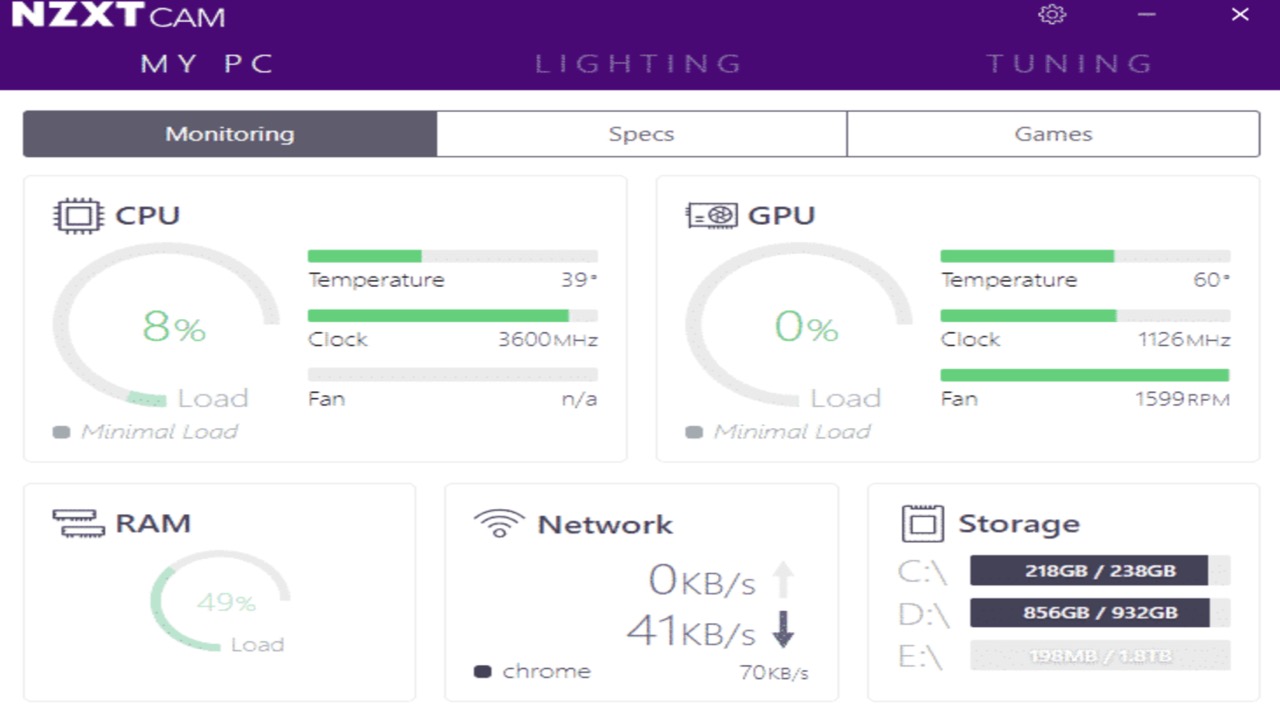 How Does the Software Work?
NZXT CAM free download windows are easy to install. Once you have the program on your PC, you can use it for standard monitoring functions. With this software, you can choose to make your own CAM Cloud account. This will make it possible for you to get optimum benefits from the software's standout features. Interestingly, you can make the login into the account or create it by using various social media accounts, including Facebook. In addition to the easy access to the account, you will also find out that it is customizable.
Key Features
There will be many interesting features you can find in the NZXT CAM. Each of them will provide you with a different experience in PC monitoring software.
3 Modes Available
The three different modes on NZXT CAM enable you to find out, even the smallest details about your system. They are Basic, Advanced, and Expanded modes. While basic mode provides the most critical information at glance, Advanced mode shows readings and graphs. Meanwhile, the Expanded mode allows you to get detailed information about every aspect of your device.
System Graphs and Information
You can find all data related to the usage rates on the CAM dashboard. The feature also provides you data regarding temperature and the fan speeds of your computer's CPU and GPU. Not only that but there will be information about hard disk and RAM memory you can find in the CAM dashboard. On top of this, the data is presented in real-time.
Overlooking and Monitoring Games
NZXT CAM also enables you to monitor gaming sessions on your computer in real-time. In this way, you can play a game while simultaneously looking at your PC's specifications.