The BlueStacks Tweaker for Windows is free software that allows you to customize the settings of the popular Android emulator called BlueStacks. The utility of BSTweaker is a small portable program with only two tabs and a basic Russified GUI. The "General" tab is where you'll find the majority of the app's settings.
The Use of the "General" Tab
users can get detailed information about the BlueStacks Tweaker for Windows emulator that is installed on their devices by visiting this page (software version, system and SDCard memory, application installation folder, data storage folder, and shared folders). Furthermore, the "General" interface includes settings that allow the user to alter a variety of emulator-related parameters.
You can use them to adjust the device and memory card sizes, change the RAM size of the emulator, change the graphics processing standard such as Open GL, DirectX 9, and DirectX 11. Then you can set the window size and emulator screen's resolution. You can also set up shared files and alter the storage folder.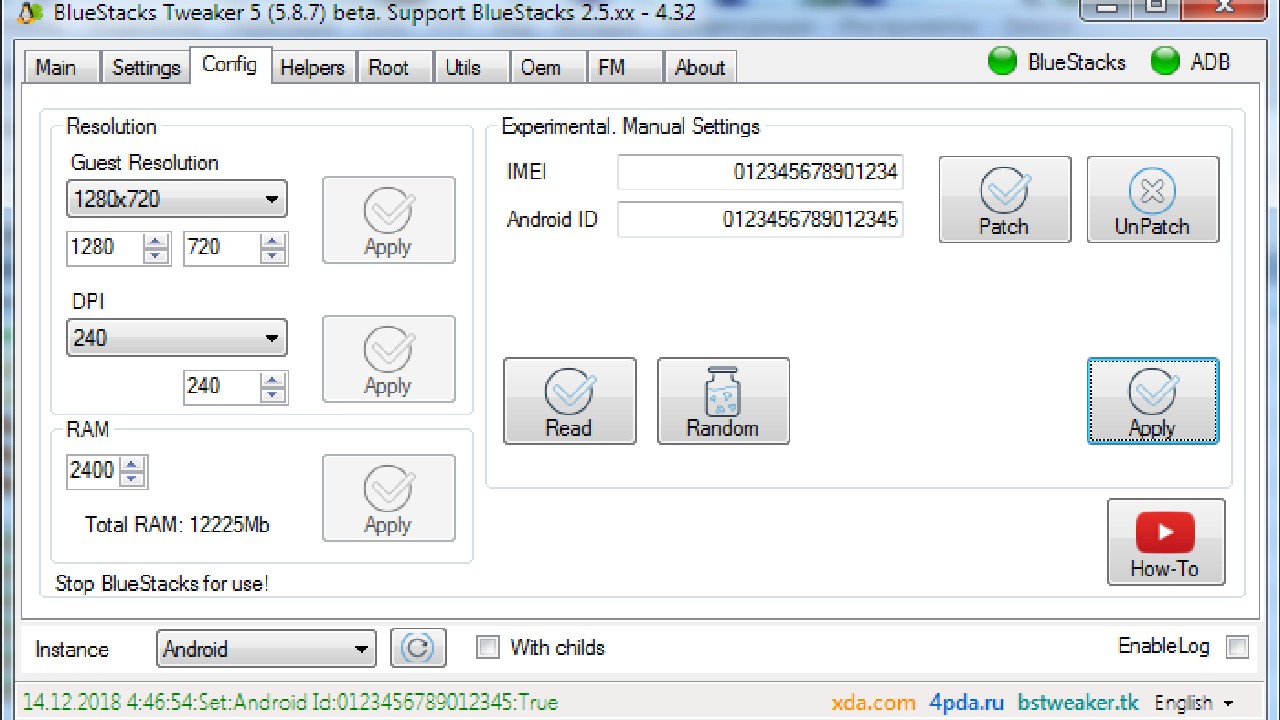 Editing Tools and ID Parameters
Editing tools and ID parameters such as GUID (IMEI), android, and Google Advertising ID are available in BlueStacks Tweaker for Windows. Furthermore, the utility's advanced settings allow you to communicate with services that run during the BlueStacks emulator, such as BS Android, BS Log Rotator, BS Updater. They eliminate the need for the user to use the Windows Task Manager to disable or pause any running processes.
The Features
BlueStacks Tweaker for Windows is a piece of software that allows you to tweak the BlueStacks App Player, an Android emulator for running apps and games for Mac or Windows devices. This app is safe enough to use and comes with many useful features. BlueStacks Tweaker for Windows can adjust a phone's drivers, obtain binary, or cause a phone's processes to start and stop. Another feature is that the user of the software can take advantage of features such as the ability to operate with several profiles, each of which can have its own set of settings, and the ability to use various types of emulated devices. You can choose an ASUS Nexus 7 tablet, or an HTC EVO smartphone, or any other Android device as examples.
This BlueStacks Tweaker for Windows is a must-have if you use the BlueStacks simulator. It simply turns the emulator into a powerhouse and, to be honest, makes it a lot easier to use, not to mention "not use". The full "disable" feature, for example, is genuinely useful. You can get it for free in the BlueStacks Tweaker free Download.