For various reasons, you need to map the input or output devices to other input or output devices. It can be an overwhelming task without using the right tool help. InputMapper for Windows is the app designed for this purpose. It is available for Windows computers and it can be downloaded for free.
You might have heard of DualShock 4 Windows by DSDC. This original goal of this software is also brought by InputMapper. Well, DS4 Windows is the predecessor of InputMapper anyway. Of course, the later version becomes the expansion of the earlier one.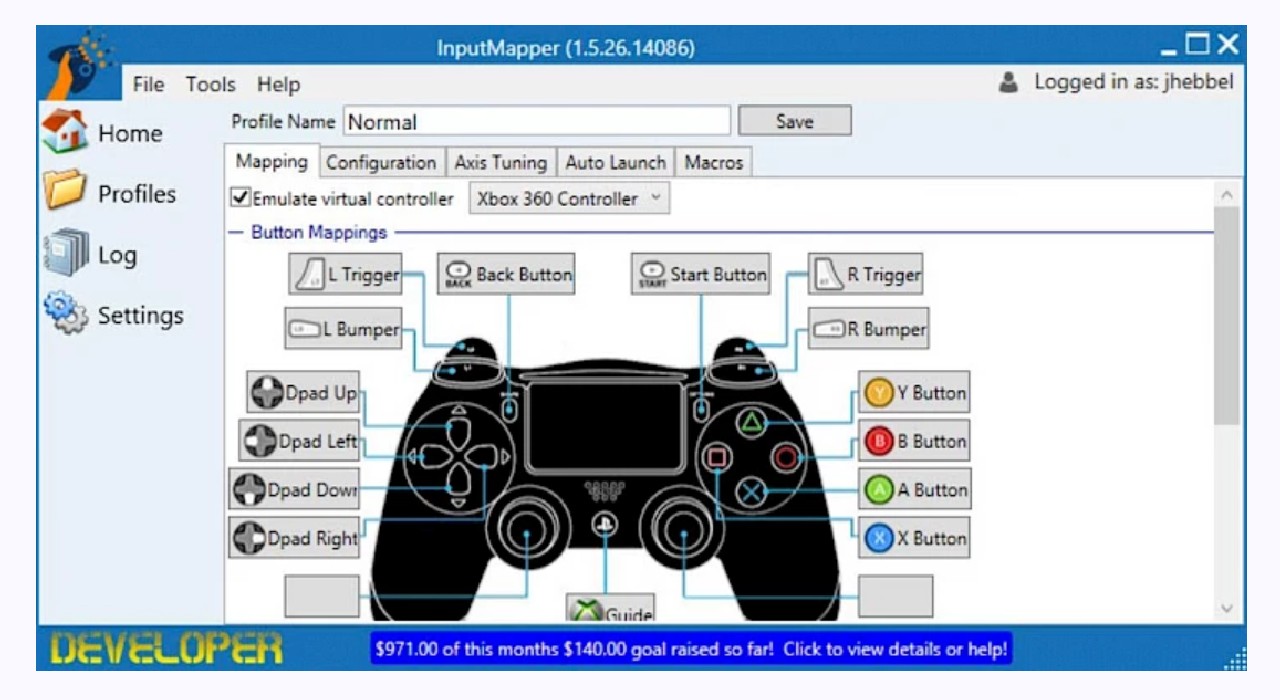 The original purpose of the DS4 is to map between a DS4 and a virtual Xbox 360 controller. With the mapping, users can add support to the game controller that only allows XInput. Various input devices can be supported by the InputMapper app, after all. It can also map to many output devices.
InputMapper for Windows
The fact that the InputMapper app can support many kinds of input devices and map to many output devices is not the only reason why to consider InputMapper download for Windows. This app is getting better since it also comes with advanced macro options along with customization options.
With this app, users will be able to change the type of device but also the input transformation and application. There was a gap between the games you want to play and the devices you use. It was a sad experience but you do not have to deal with this problem any longer since there is an InputMapper app.
You must be delighted that this app can be the bridge between the games and the devices. Nevertheless, it is important to understand the supported input and output devices that can be connected with this app.
Let's check the supported input devices first. The current support is available for Sony DualShock 4 and DualShock 4 V2 Upgraded. This app can also support Sony DualShock 3 but you have to use Magic-NS Dongle. Xbox 360 and One Controller are also supported by this app.
Magic-NS Dongle will also be necessary when you try to use this app for Playstation Move Navigation Controller. Yet, you can rest assured that this app can support this controller type as great as it can support Generic DirectInput Devices and XInput Devices.
Supported Output
Of course, you cannot forget about the supported output devices that can be used with this app. It can support Xbox 360 Controller and Sony DualShock 4 via ViGem along with a keyboard or mouse. You will not have any doubt to get the InputMapper free download right away.|