DeSmuME for Mac is a Nintendo DS emulator, meaning that it is a program to emulate Nintendo DS console games. Just like ePSXe that emulates PS1 console games to allow you play PS1 games for free, DeSmuME also allows you to play Nintendo DS console games for free too. You can think of it as a Swiss-Army knife for Nintendo DS emulation. It gives you access to many advanced tools to test Nintendo DS features.
DeSmuME for Mac
For instance, managing action replay cheats and viewing ROM properties. The best part of this emulator is that it is open-source and completely free. DeSmuME download for Mac is the most seasoned Nintendo DS emulator program for Mac. Besides casual gamers, it is also designed for YouTubers and speedrunners. It supports homebrew programs and can be debugged through GDB.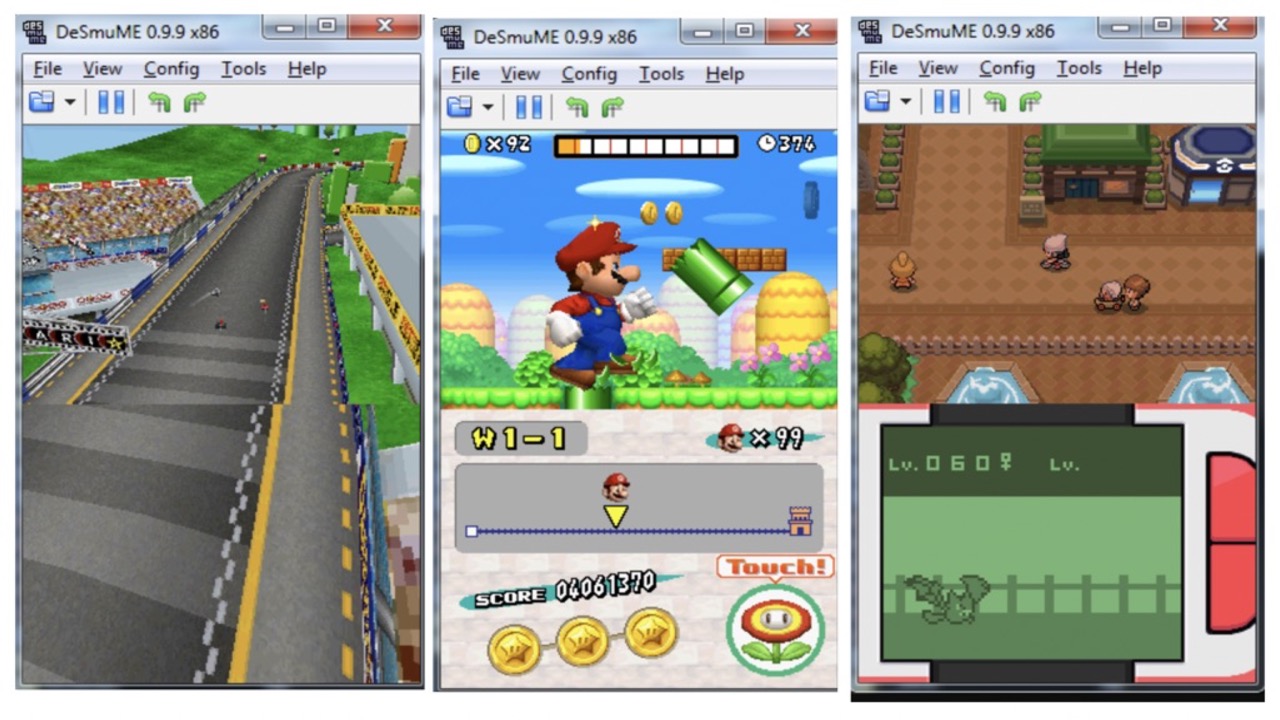 DeSmuME free download is rich in features. Moreover, it also has a small number of mods and forks that give you even more features for casual gaming. This Nintendo DS emulator is the origin of OpenEmu Nintendo DS and RetroArch support. Some mobile Nintendo DS emulators use it, except DraStic. It is a great alternative to MelonDS.
Similar to MelonDS, DeSmuME allows you to play exclusive DS titles on maximum graphics. After using this emulator, you will be able to scale the game as you wish. Also, it allows users to customize emulation or graphics settings based on their PC configuration. You can choose high-quality graphics coupled with mediocre performance or low-quality graphics with smooth performance.
This Nintendo DS emulator is safe to use. However, it can be unsafe if you download it from untrustworthy websites. It is because some websites can have malware added to the zip file you download. Therefore, make sure you download it from trusted websites. DeSmuME comes with a cheat system that enables you to insert cheat codes that you can use for nearly any game.
You can find the cheat system beneath the Toolbar. From there, simply move to cheats, then search. Once you have gotten the code you need and have begun your game, you can go to Tools > Cheats > List to add them. You can download this emulator on the internet. Many websites provide the download link. Make sure you download the one that is compatible with the operating system you are using. Also, do not forget to make sure that the website where you download the emulator is safe.