Adobe Audition for Windows is a type of software to edit your audio files. It enables the users to create audio as well as edit, mix, cut, and recover it. Even elements of the audio are editable including the waveform, mixing, and spectral layout. Furthermore, aside from dealing with audio files, the program is suitable to support video productions.
Adobe Audition is recommended for music editors, podcast videos, music videos, short films, and more. The details and features of the program are sophisticated and professional. Interestingly, even if you are still new in terms of audio editing activities, you can use it easily. Learn about it shortly and you can just be capable of it.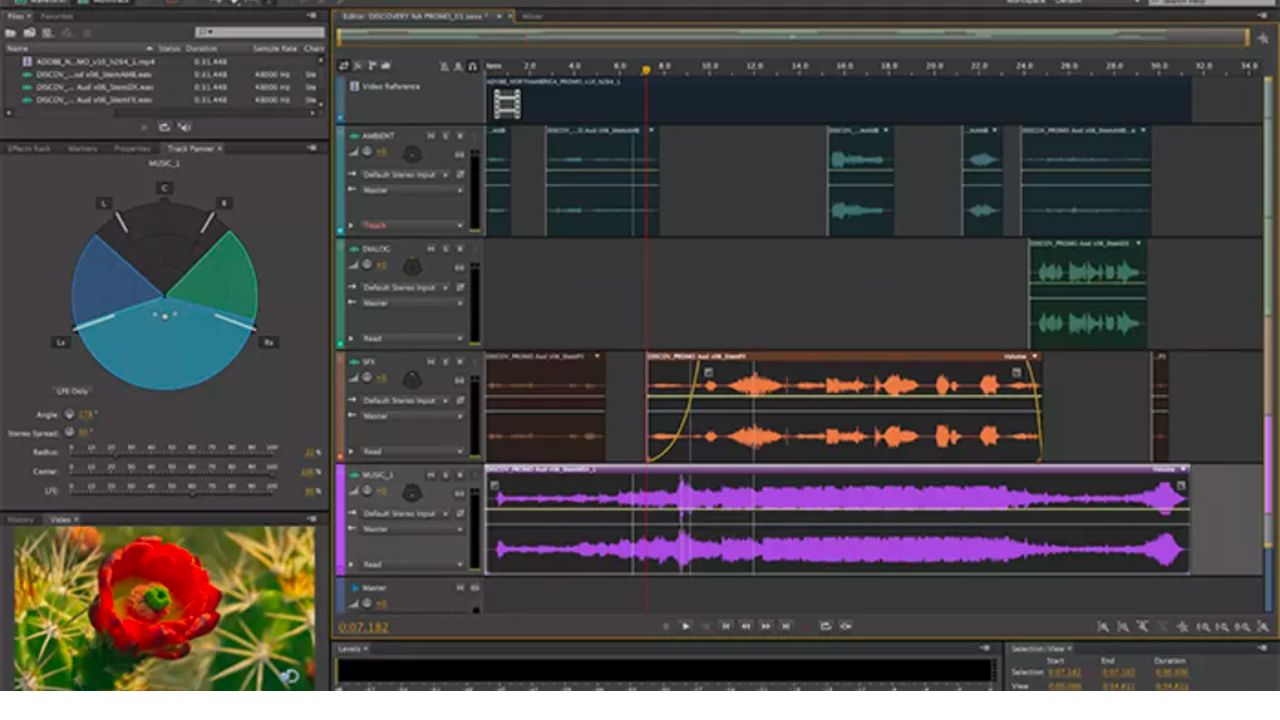 So, before using the Adobe Audition Download for Windows, make sure to check its features and highlights as follows.
Fast Editing
If you think editing audio takes a long time, your mind may simply change after knowing Adobe Audition. There are dozens of features to make you edit the audio much faster. Use the automatic editing feature for a perfect result without dealing with many details. Only a few minutes after submitting the raw audio, you can see the best results. After that, just listen to it and enjoy it.
Stretching Audio File
In some cases, the audio or music seems very quick to hear. From the perspective of the listener, it may not feel comfortable. So, why don't you try to stretch it without making it sound weird? Doing it manually can be puzzling, instead, you can choose to apply the Varispeed Mode. The Mode functions to adjust the speed and tone at the same time.
Multiple Sound Effects
Do you want to edit the audio completely? Or, do you just want to create new unique audio? It is getting easier using Adobe Audition as the program has multiple sound effects. The effects work strongly to your audio so that the result can just be possibly very different from the original. There are some featured effects here such as the Graphic Phase Shifter, Doppler Shifter, Generate Tones, and more.
Intuitive Interface
Well, this is probably what many people look for. Adobe Audition is intended for everyone no matter if they barely know about audio editing. So, when you use it, you will be spoiled with an intuitive interface. Generally, the program is very understandable, easy to explore, and easy to use with stunning results. Adobe Audition Free Download is available now.