Pinterest APK for Android is an official application from a famous social network with the same name. The purpose is to make a virtual board to manage and have all your favorite things like videos, text, images, songs, etc. You can recognize some plus things about this application before you install it.
Freely Decoration
Pinterest for Android is a good application for making designs for any visual product. The best part is to decorate your boards. You can also visit and track the other boards made by the other users. You can leave a comment to let them know what you are thinking. Then, you can reply to an item to bring to your board to design. Due to this application, you can take photos and pin them to your board. Then, you can share it with your followers. It is the best way to share your daily experience.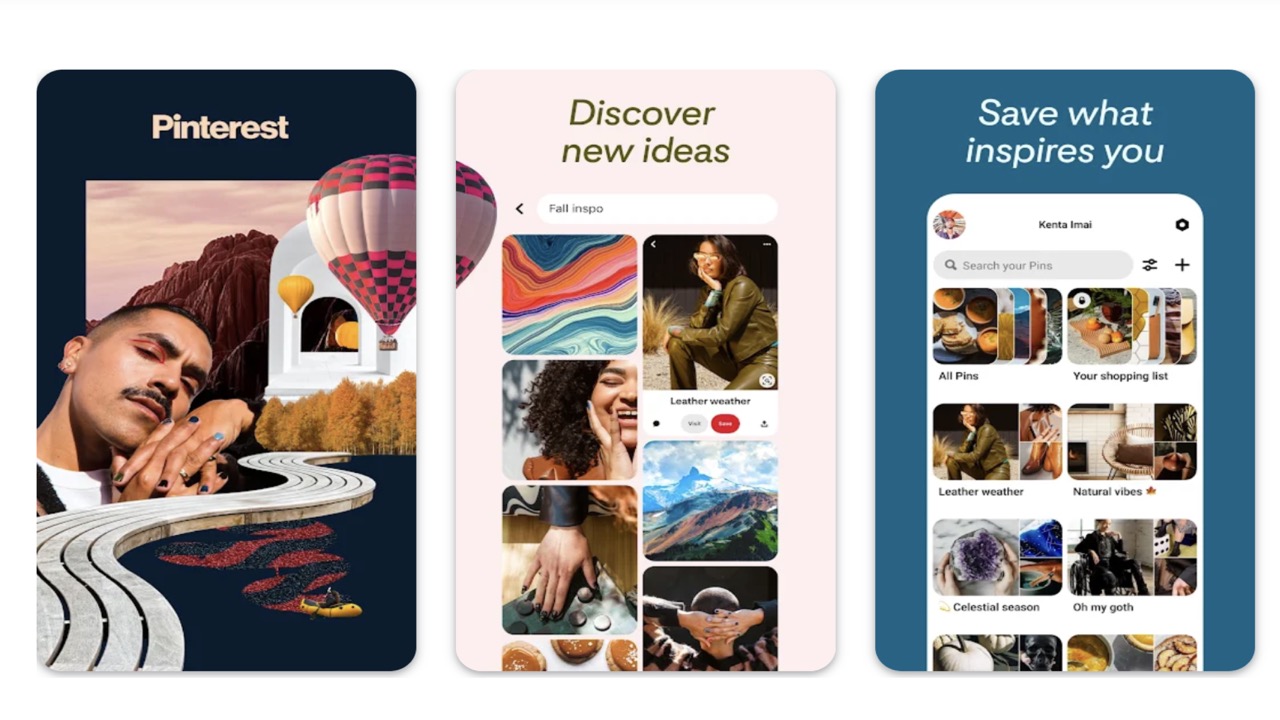 Visual Search
Pinterest is a social network with a million users. You can always find photos and images to see. Pinterest APK for Android has a visual search feature. This feature enables the users to find the products from the camera photo capture result. 80% of Pinterest's users have used a visual search when they buy a product on Pinterest.
Pinterest Browser Button
Pinterest now presents browser extensions that you can benefit from and use to save your loved pins. Interestingly, the extensions are supporting a visual search to enable you to find related content on Pinterest.
Easy Organization and Board Reset
You have the freedom to set your board. There will be three setting options that you can select. Those are the A to Z ordering boards based on the alphabet. The last saved feature is to sort the board based on the making time. Then, the drag and drop feature is to manage boards by moving or sliding them manually. That helps use and operate Pinterest for Android.
Group Boards
You are doing a project with your family and friends. Pinterest for Android is a great solution to handle it. It offers group boards feature enabling you to collaborate with the other users. You can make it in a group. It is a brilliant step to make it well organized.
Search and Filter
Due to the search and filter feature, you will not get difficulties to find the desired contents. You can also sort a search result based on pins, the users, and boards on Pinterest APK.