Nowadays, high-quality images are important, especially since people love to share those images with other people. Visual impact is everything. That is why you need software such as an PhotoAI for Mac that can help you Obtain the highest resolution with fully automated processing on your Mac computer.
Photo AI – AI Photo Enhancer for Mac
There are times when you think that wanting to optimize the images on your Mac computer is very complicated. With this software, you can perform tasks very easily. The software will not take up your storage space either. The PhotoAI app is quite small in size (Only 8.5MB). Save your Mac disk space.
Sometimes you can enhance your photos, but lose their quality. This should not be a problem anymore with this software. It has AI technology along with the pioneer SRCNN structure which can enhance photos without losing quality! View the following case studies and before-after images.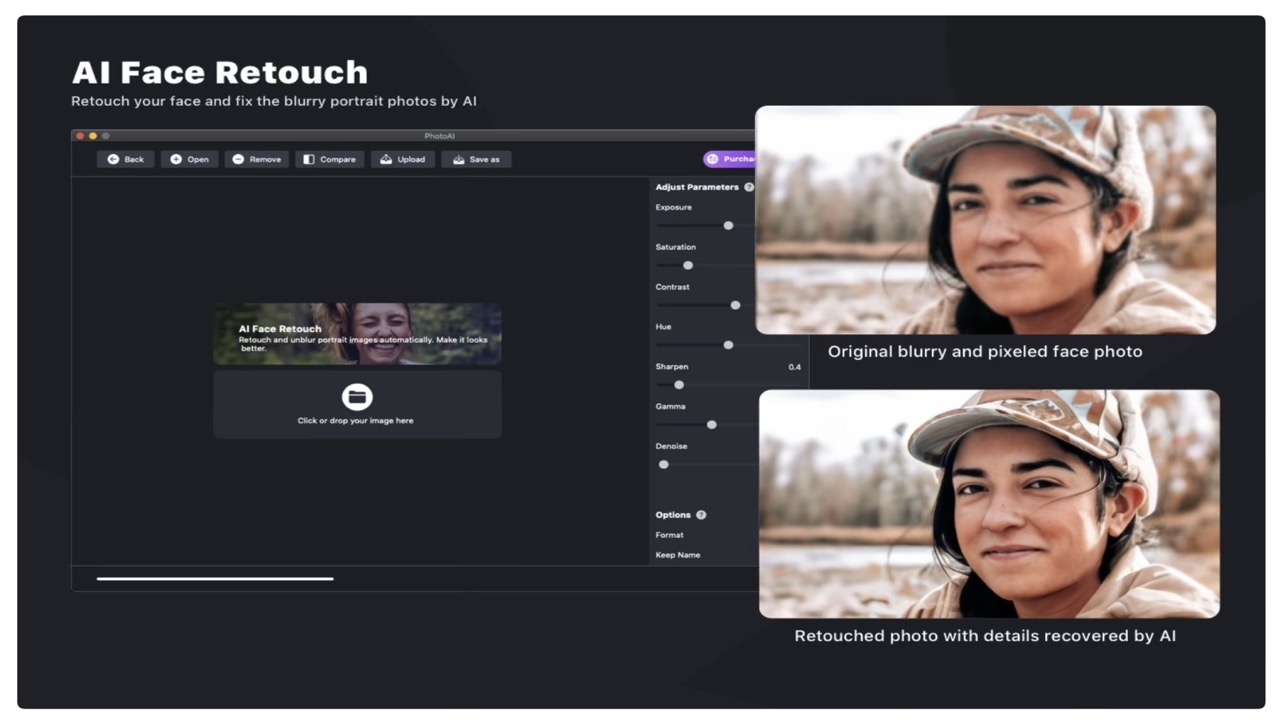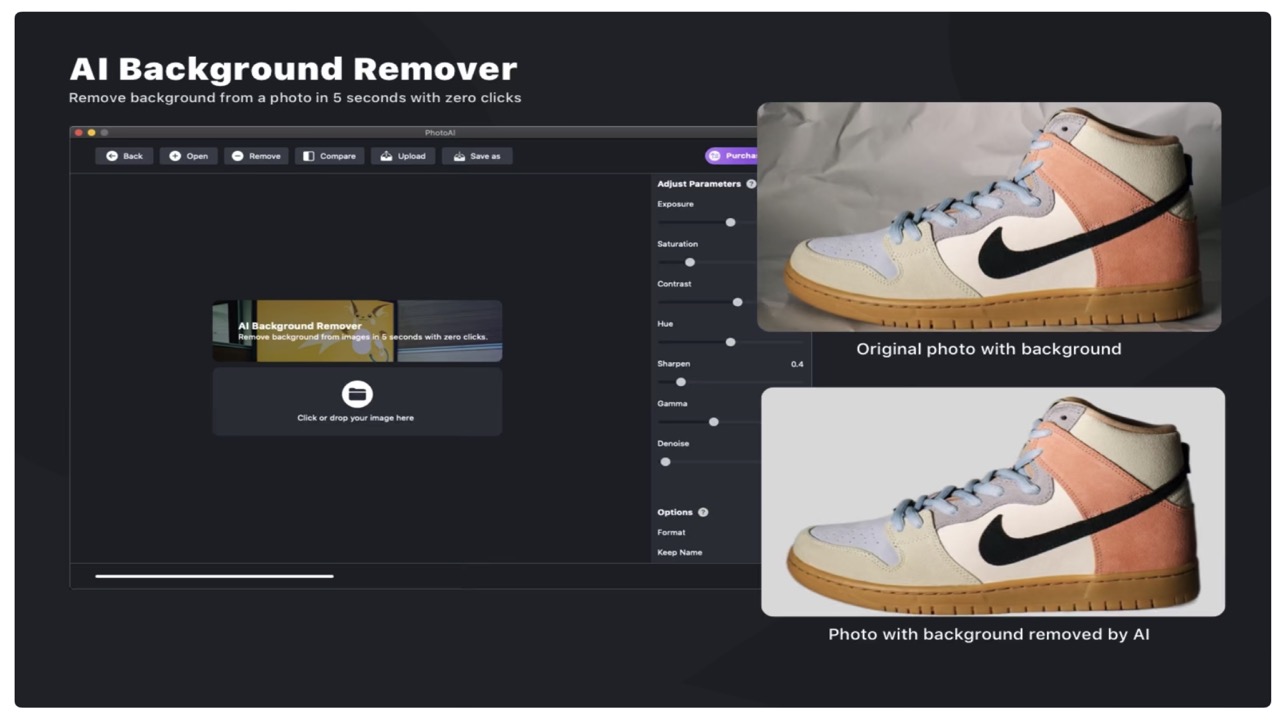 Does it take a lot of time to optimize your images? It will also be inconvenient if you have to wait too long for the image optimization process. You can save your time with this software because it will provide a super process to optimize your images.
How can the process be so fast with image enlarger download? The reason is the new generation GPU in this software. The GPU used in the software server is the most potent and latest one. The same thing goes to the processor. Yet, let's learn more about the way this software works to process your image faster.
The machine learning algorithm will be useful to perform the image optimize fast. Nevertheless, it cannot work alone because more computation power will be needed from the hardware. That is why the strongest AI-specific hardware is chosen. It will be optimized to support acceleration and performance.
Main Features:
AI Image Enlarger: Enlarge images by 200%, 400%, 800% without losing quality. Powered by the AI upscaling technology.
AI Image Enhancer: Enhance image quality, color, and contrast in just one click. Based on our deep learning.
AI Image Denoiser: Denoise the image and get rid of noises.
AI Image Sharpener: Sharpen and deblur image caused by High ISO camera
AI Face Retouch: Retouch your face and fix the blurry portrait pictures
AI Background Eraser: Erase and remove the background from the image automatically
AI Picture Colorizer: Colorize and add color to black and white pictures, bring the old memory back to life.
AI HDR Maker: Create a dramatic and stunning HDR photo from one single picture.
There is no question that this software will not make you waste your time just optimize your low-definition image to high definition one. It will be very useful for professional who has to optimize images often. Of course, this software will also be a great help even if you are not a professional.
You will not find stories about black and white photos that you can color with this application. As long as you use this software, PhotoAI can color your black and white photos, great isn't it?
You can imagine how great it will be by getting an PhotoAI free download (get 8 free credits. Pick a plan later). Your old photos collection can be restored to high optimize for a better look and detail, for instance.