XnConvert for Windows is a batch image processor of a strong and free cross-platform. It enables you to combine more than 80 actions. It is compatible with 500 formats. It uses an XnViewMP batch processing module. You can read the details of this processor for your Windows.
What Is XnConvert for Windows?
XnConvert download for Windows is a multi-platform available for Windows, Linux, and Mac for the edition of 32-bit and 64-bit. Xn Convert is a multi-language covering more than 20 different translations. It offers advanced features in an easy interface providing drag-and-drop functionality comfortably. It is compatible with more than 500 formats and exports to 70 different file formats. You can combine and select between 80 different operations. Those include the metadata editing process, transformation, adjustment, filter, and effects. You can create masking, watermark, and vignetting. Those are helpful to your files and formats.
Screenshots and Features of XnConvert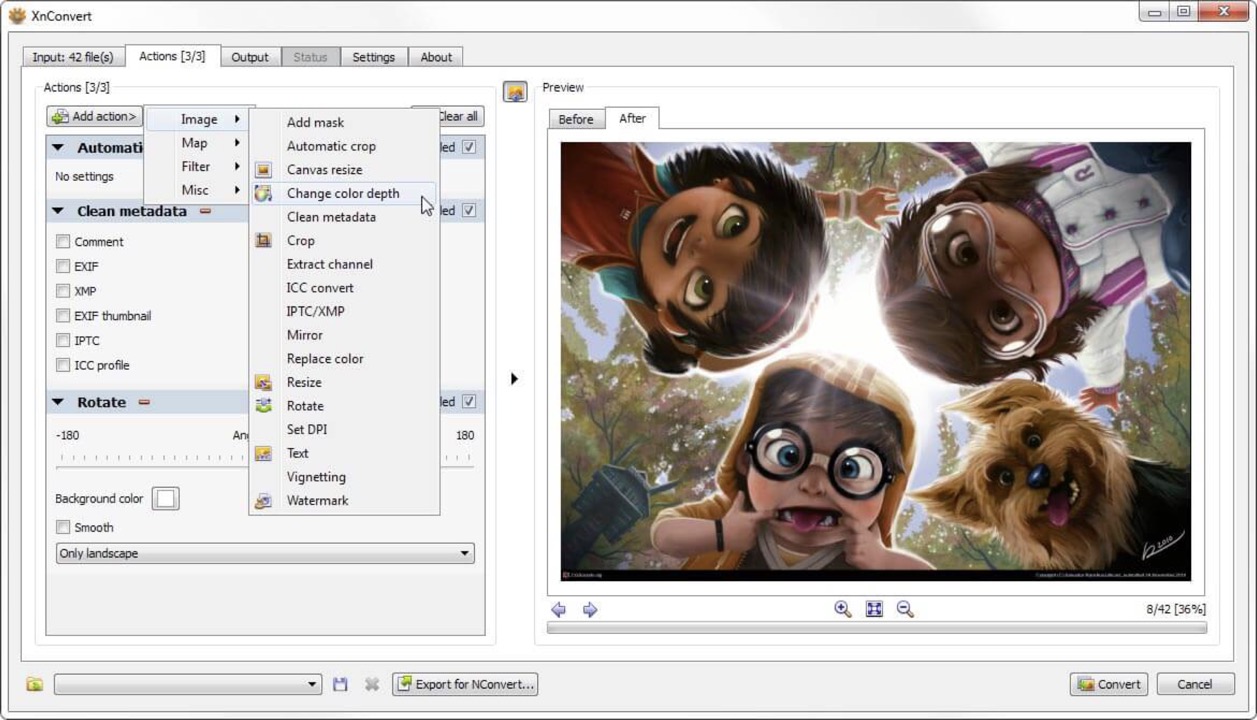 Benefits of Using XnConvert for Windows
Before you install it on your computer, you can reveal some benefits of using XnConvert for Windows. What are they?
XnConvert can handle a wide variety of images. You can insert images into the queue file list by using an Add button or drag and drop. You can select several CPU cores for this software.
It has 80 types of editing types that can be managed to the images. You can apply one or more editing types. You can manage the things to do on the images. For example, you change resolutions, change the color depth, adjust brightness, and delete photo metadata. After that, all settings will work if you apply the photos together.
The best term for this software is a Watched Folder. The function is to process every image in a folder automatically. Before you determine the folders to monitor, then open the tab Action. Then, you select one or some actions. After you finish it, all actions will attach to every photo in the monitored folders.
When you want to process images, you need to change the setting of XnConvert. For particular photos, you need to do cropping. You may change the dimension and small the file size. You can use a profile-making process feature when you want to change it.
Those are some things about XnConvert. You can install XnConvert free download to your computer. It helps you to change your image collection with its features.
Other Link XnConvert
XnConvert 32-bit / Version 1.96.0 (Size:18.07 MB)