Blender Portable for Windows is an open-source, free 3D animation suite software. Animators and graphic designers can rely on this software.
Blender Portable for Windows
It supports the whole 3D pipeline: modelling, rendering, rigging, motion tracking, compositing, simulation, and animation. Not only that, but it also supports game creation and video editing. Advanced users can use the tool's API for Phyton scripting to personalize the software and write specialized tools.
Here are some screenshots and Features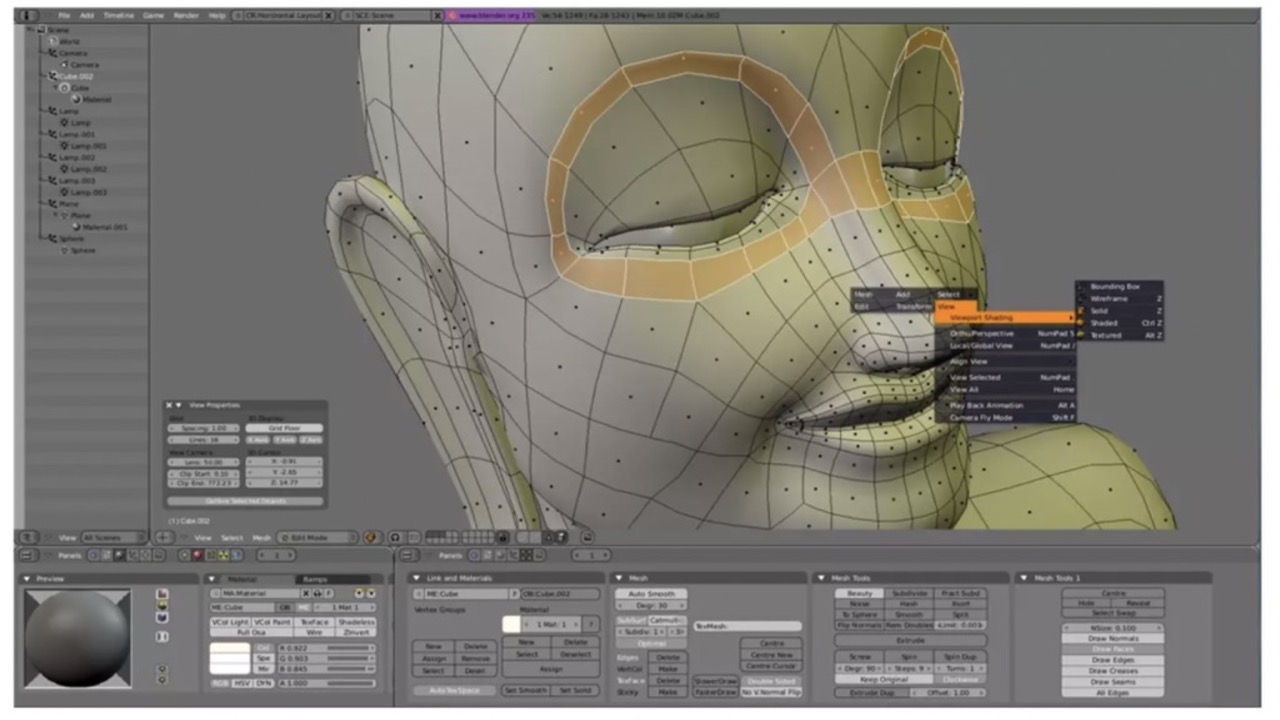 These are often included in Blender Portable's future releases. Blender Portable is ideal for small studios and individuals who take advantage of its responsive development process and unified pipeline. You can download Blender Portable for free. You can also participate, invest, and help to develop a powerful collaboration tool.
Features of Blender Portable
Below are the features equipped in Blender
Photorealistic Rendering: Blender Portable comes with Cycles, which is a powerful, brand-new unbiased rendering engine. This feature offers amazing ultra-realistic rendering.
Sculpting: With Blender Portable download for Windows, you can enjoy sculpting organic subjects, thanks to the app's built-in sculpting feature set.
Fast Modelling: With the app's comprehensive array of modelling tools, you can easily create, transform, and edit your model.
Fast Rigging: You will be able to easily transform your model into a poseable character.
Stunning Simulation: Whether you need a full-on destruction, crumbling building, fire, fluid, smoke, rain, or cloth, the app can give you good-looking results.
Fast UV Unwrapping: Unwrap your mesh right inside the software with ease and use image textures or paint one directly onto your model.
Camera and Object Tracking: Blender Portable now is equipped with object tracking and production-ready camera. It allows you to mask areas, track the footage, import raw footage, and see the movement of the camera live in your 3D scene. This removes the need to switch between programs.
Flexible Interface: Beginners and advanced users will be able to completely customize their layouts. They can go from simply splitting their viewport to totally personalizing it with python scripting. Blender Portable is suitable for both beginners and advanced users.
Game Creation: The app includes a complete game engine that makes it possible for you to make fully-featured 3D games right inside the app.
That is a glimpse of Blender Portable and its features and highlights, the 3D animation suite software. If your work involves animation, you should download this app to support your work. You can search the internet to find Blender Portable for Windows.