Mac users who want to get their hands on digital illustration can use FireAlpaca for Mac to assist their journey. This app is essentially free 2D illustration software that lets you draw anything you like. Just like other similar illustration software, such as Inkscape, GIMP, and BoxySVG, this Mac illustration software can be downloaded freely.
Advantages of FireAlpaca for Mac
As previously mentioned, one of the primary advantages of FireAlpaca is the lack of price for downloading the software. In other words, without having to spend any money, you can gain unlimited access to FireAlpaca's vast gallery of illustration tools. Despite the rich features, FireAlpaca is highly reliable and fast. So if you only have an old Mac computer, you can still run this illustration software.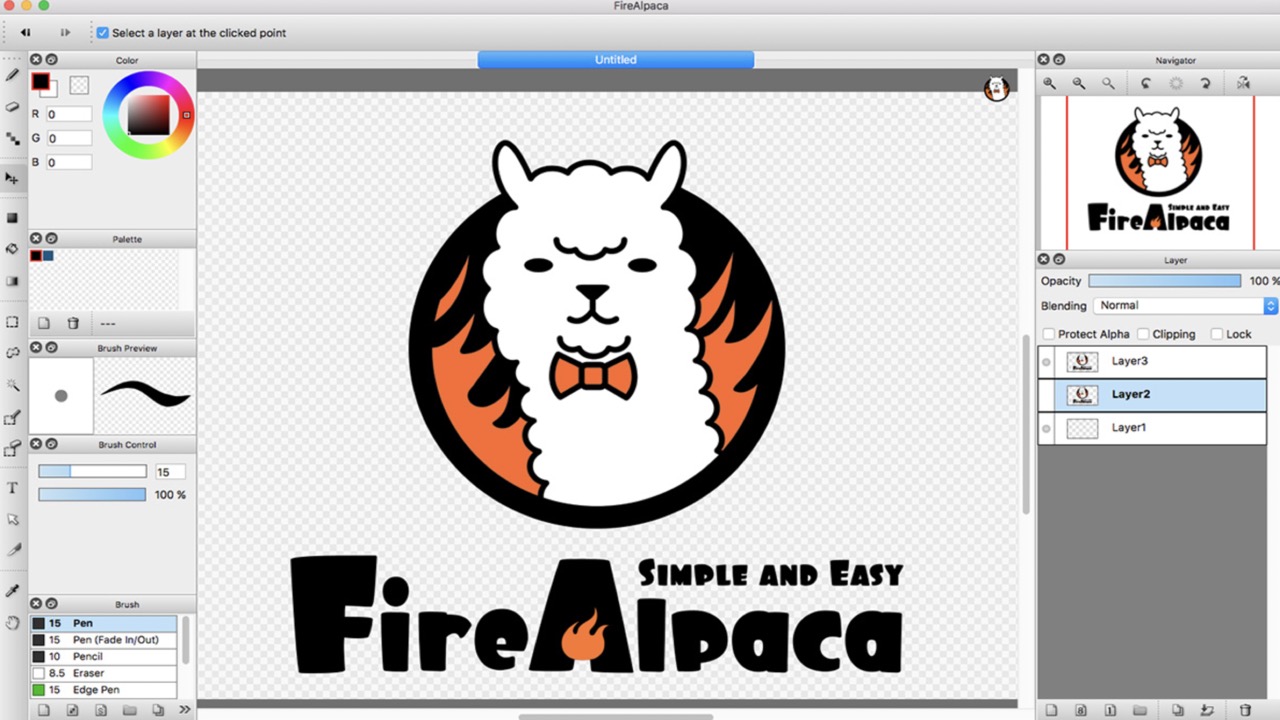 Once you finish the FireAlpaca download for Mac, all illustration tools can be accessed with ease. On top of that, the UI is quite simple and intuitive. So, if you're a beginner, FireAlpaca is an excellent illustration tool for you.
Highlighted features
There are several handy tools that you can access to make your illustrating process easy. So, here are some of our favorite FireAlpaca features.
Concentration lines and perspective view
Do you want to create an anime-like concentration line? Or do you want to make a dramatic background for your illustration? FireAlpaca's comic template has some default line templates that are ready to use.
Original brush
There are vast selections of brushes available at your disposal. Each of them will give you a unique brush effect on your illustration. For instance, using a rotationally symmetric pattern brush will add unexpected patterns to your canvas.
Comic template
Are you an aspiring comic illustrator? If the answer is yes, FireAlpaca can help your journey to become a pro comic illustrator. Simply use the available comic template and you'll be ready to draw.
3D perspective
Seeing your drawing in a 3D perspective is always fun. Therefore, FireAlpaca is equipped with a quick feature that lets you snap your drawing into a 3D object. With this tool, you can preview how your illustration would look in a 3D space.
Language support
FireAlpaca supports up to 10 languages that be set before you download the software. So, you don't have to worry about being unable to use the app due to the language barrier.
FireAlpaca is a simple and easy-to-use software suitable for either beginners or professionals. With a vast array of illustration tools, you can unleash your creative ideas on a blank canvas with ease. So, check out the available FireAlpaca free download links.