When it comes to PDF converting, it can be said that PDFZilla is a big deal. With endless options of PDF converters advertised on the internet today, users seem unable to identify reliable and professional software for their needs.
PDF converting is such a crucial task that requires affordability, convenience, and also security. And PDFZilla comes to cover everyone's needs related to converting. Besides being incredibly reliable, PDFZilla also has speed, Also Microsoft Excel 2019
In order to convert your PDF file to Word file, all you need to do is just clicking thrice. You do not have to wait for a long time. PDFZilla will convert your PDF file within a short period. Besides the speed, you can also expect integrity from this PDF converter.
You surely want to see the same content contained in the PDF file when you convert it to Word. However, some other converters cannot fulfill this promise. Some converters fail to convert the PDF file to Word while some others lose important data in the process.
PDFZilla ensures you will not have these issues. The converter makes sures that the converted file looks exactly the same as the previous file.
Why Should You Use PDFZilla for Windows ?
With PDFZilla, you will be able to edit your PDF documents in Microsoft Words.
Even those who have little computer skills can use this user-friendly converter. Just click thrice and you are in the process of converting your PDF documents.
You are able to convert only selected pages of your PDF documents to Word.
More Than 20 Languages are Supported
Besides English, PDFZilla also supports more than 20 languages, including German, Spanish, French, Italian, and all unicode language PDF files.
PDFZilla can help you to convert PDF documents to Word documents with all text and graphical data.
Though most PDF converters can convert PDF documents to Word documents, not all of them allow the users to edit the documents once they are converted to Word. PDFZilla recognizes that this is a common issue. So, it allows you to edit your converted PDF files in Word.
Here are some screenshots and Features of PDFZilla #01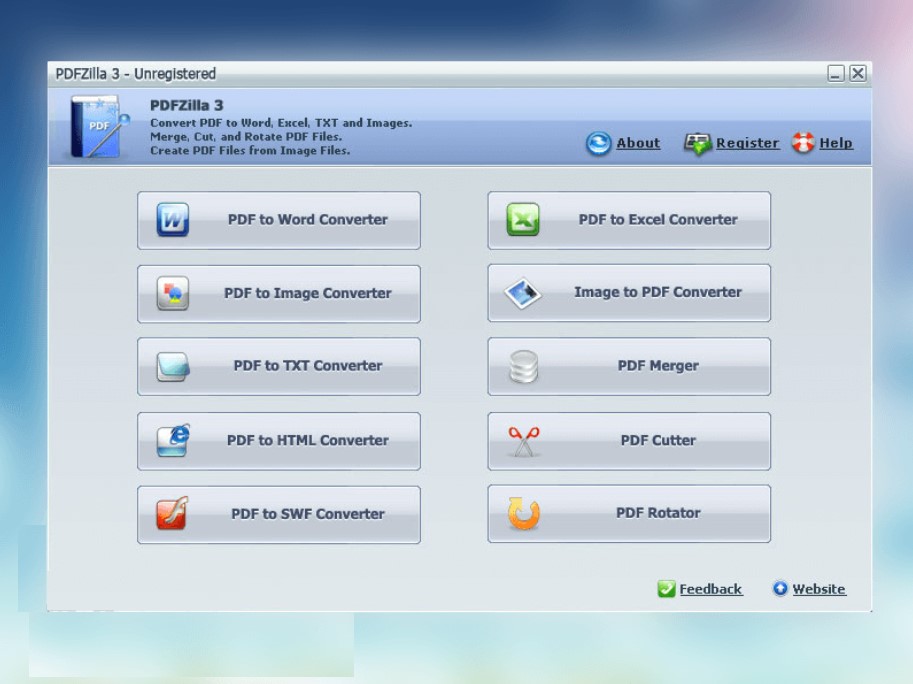 Here are some screenshots and Features of PDFZilla #02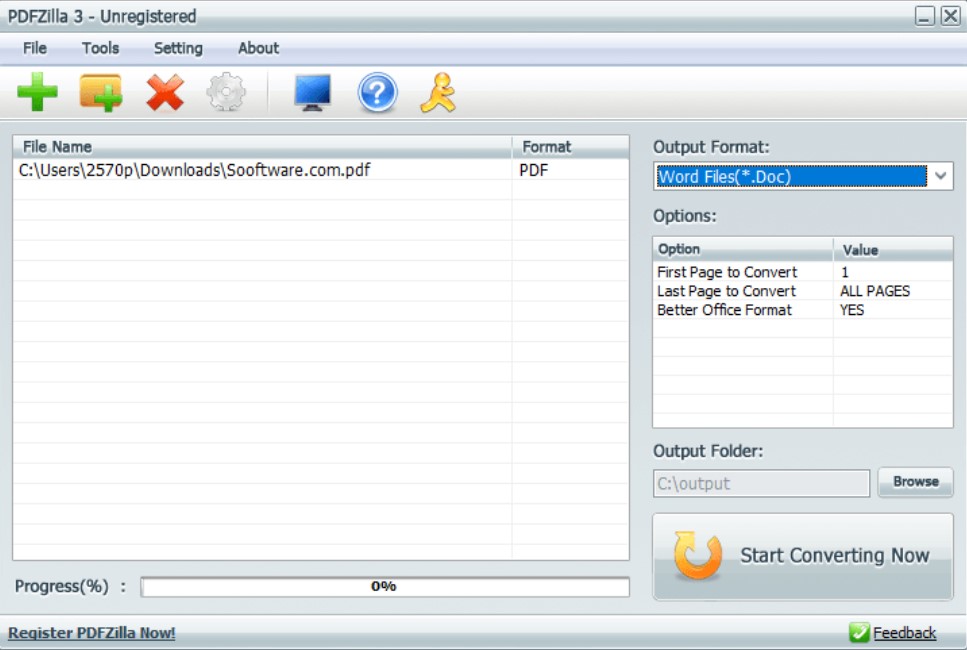 Moreover, the useful converter also allows users to merge, rotate, or even cut PDF documents, if necessary. PDFZilla is a perfect converter for those who do not have enough time to wait for converting PDF documents. As it is said before, this converter has the speed.