Keeping things well-organized can be a bit overwhelming for some people. Hence, an app like Google Keep for Windows is very much needed to help you simplify things. Find out more about this helpful tool on the following page.
Google Keep: What Is It?
Simply put, Google Keep is an all-in-one note-taking service to make your tasks simpler and easier. As the name suggests, the app is developed by Google. Another good news is that the app can be accessed freely by those with Google accounts.
Google Keep was released publicly in 2013. Soon after, the app gained massive popularity as one of the most popular and handy tools offered by Google that you can access in the large suite of web services. When developing the app, Google makes sure to keep the feature list of the tool to the bare minimum. That is the reason why Google Keep is simple, easy to use, and approachable.
Why Choosing Google Keep App?
When using Google Keep for Windows, you will find that it is a really comprehensive app. Google Keep is not only fast but it also allows you to do many things, including extracting text from images. The software can also work well with other apps developed by Google.
Google Keep is packed with a very streamlined and user-friendly interface. This will enable users to add a new note fast. Not only that but the feature also allows you to easily find notes you have created before.
There is also a search tool you can find on the top of the Google Keep app as well as a view selector button. Scrolling the bottom part of the app, you will figure out several commands that you can use to create a new note.
Screenshots and Features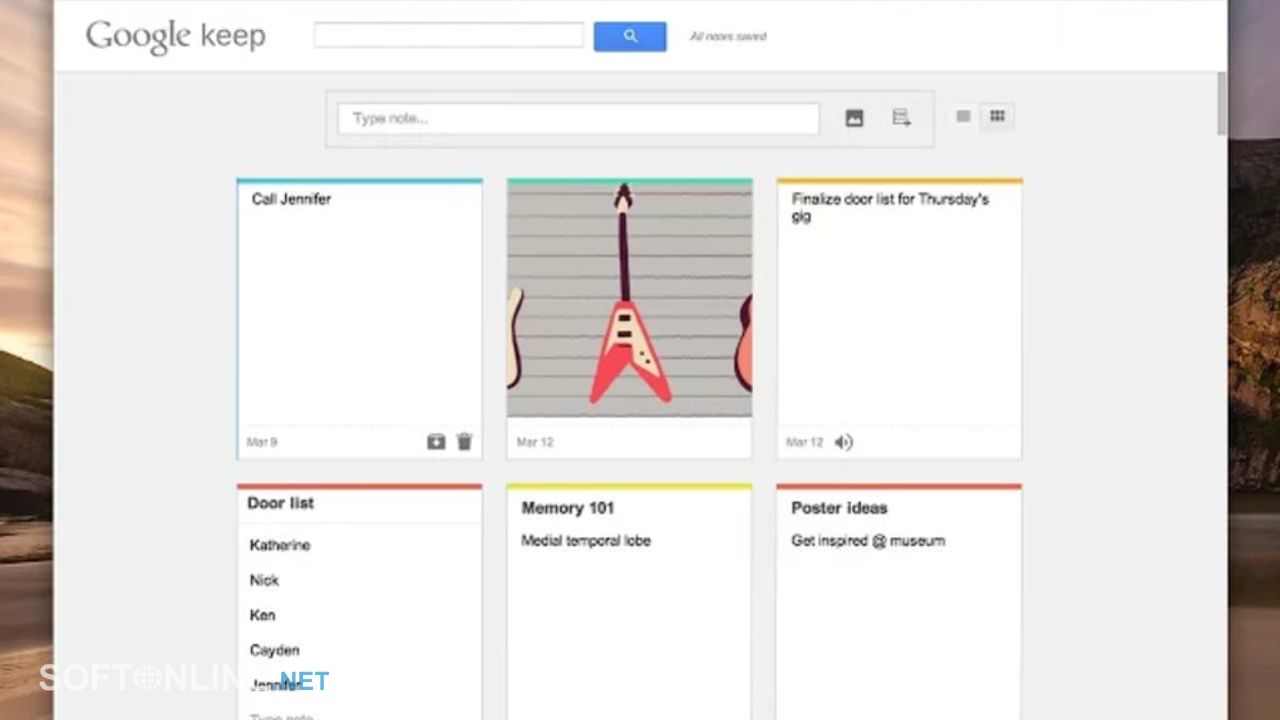 Google Keep free download also comes with a feature that will make it possible for you to make different memo types. While creating a quick note is quite easy by using the app, it also provides you with options of doing so by checklist, drawing, text, and voice recording. Also, there will be no limit to the number of notes that you make. On top of that, the app won't go against the storage limit of your Google Drive either.
How Much Does Google Keep Cost?
Google Keep download for Windows is entirely free. It means that there will be no premium or upsell plans required. You can get access to the app as long as you have a Google Account.