Ludo King APK for Android is one of many games in the Google Play library. Android users can download and install this game for free. Regardless of its simple concept, it is a popular game with 800M+ downloads from Google Play alone at the moment.
Ludo King APK for Android
It comes from an Indian game developer studio Gametion Technologies Pvt Ltd. The base of operation of the studio is in Navi Mumbai of India, with its owner Vikash Jaiswal. It is interesting to see the outstanding popularity of a simple board game like this one, indeed.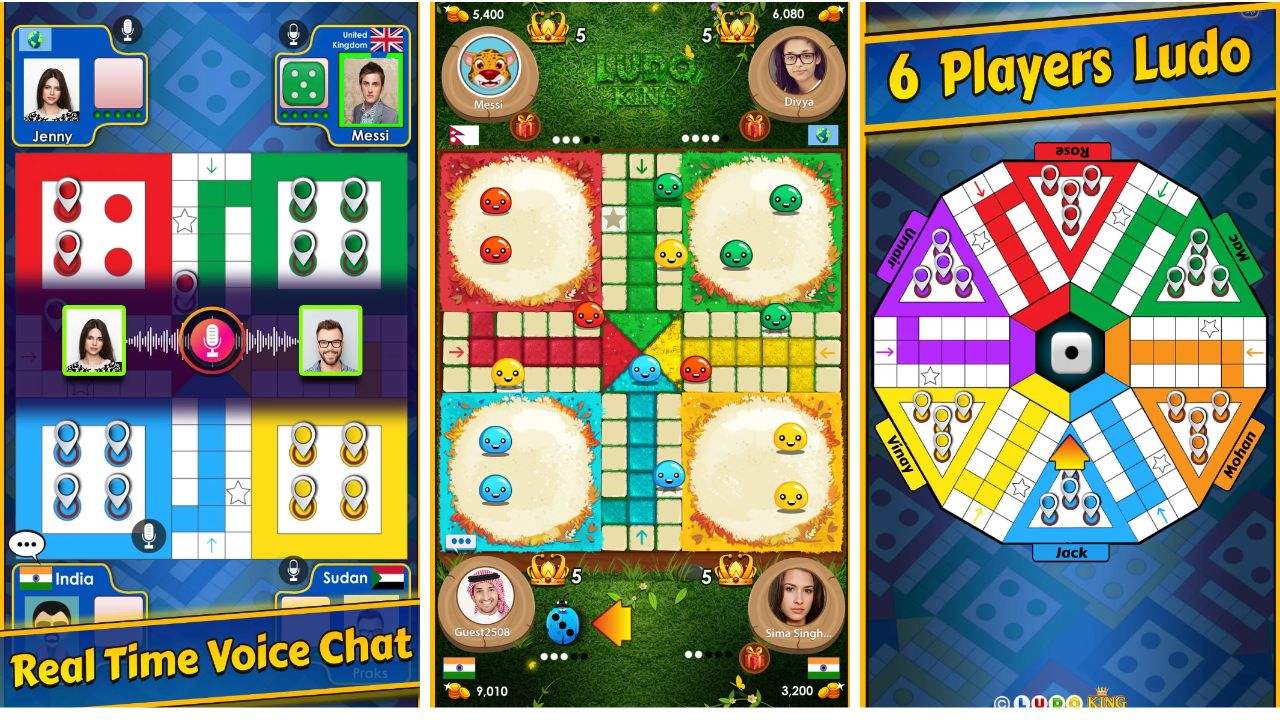 The game itself is a modernization attempt from an ancient game namely Pachisi. It turns out to be a successful attempt since it consistently stays on top of the Top Free Games Section in Google Play. Believe it or not, it is the first Indian game to hit 500M+ downloads.
The availability of 14 languages is one of the reasons for its popularity. Furthermore, the easy-to-understand gameplay concept of the game boosts its popularity even further. Lastly, the four available game modes bring more players to the game as well.
The simple objective of the game after installing the Ludo King APK on your device is to bring home four tokens from different sections of the board. The so-called home sits at the center of the board. The first player to reach that goal wins the game.
The players will play in turn-based style gameplay in throwing the dice. The numbers on the dice will determine the length of the movement each player can make in each turn. The tokens will need to go around the entire board before reaching the so-called home.
Gametion brings different game modes to enhance the attractiveness of this classic board game for worldwide players. The available game modes consist of Local Mode, Online Multiplayer, Private Multiplayer, and Versus Computer.
The Versus Computer mode is the single-player mode to play against the in-game AI. The Local Mode is an offline multiplayer option for several players to enjoy the game. Private Multiplayer allows a player to play online with selected players only.
Lastly, there is the Online Multiplayer mode where worldwide players can play together. Gametion guarantees that users' data are safely protected upon playing this game online with players from around the world.
There is no need to worry about downloading and installing this game on your device. Just go to Google Play and complete the Ludo King APK download from there.