Thinking about moving into digital painting but do not know where to start? Check out Corel Painter 2023 for Windows. This app provides a close-to-real painting experience. Only, you are using your Windows 10 and maybe some stylus to draw on your drawing pad.
This app provides brushes like real-life brushes with its touch and you can also mix your paint digitally. The visual looks exactly like when you mix colors to find the perfect color for your canvas painting. You move from traditional painting into a new media with no change, because you are the style.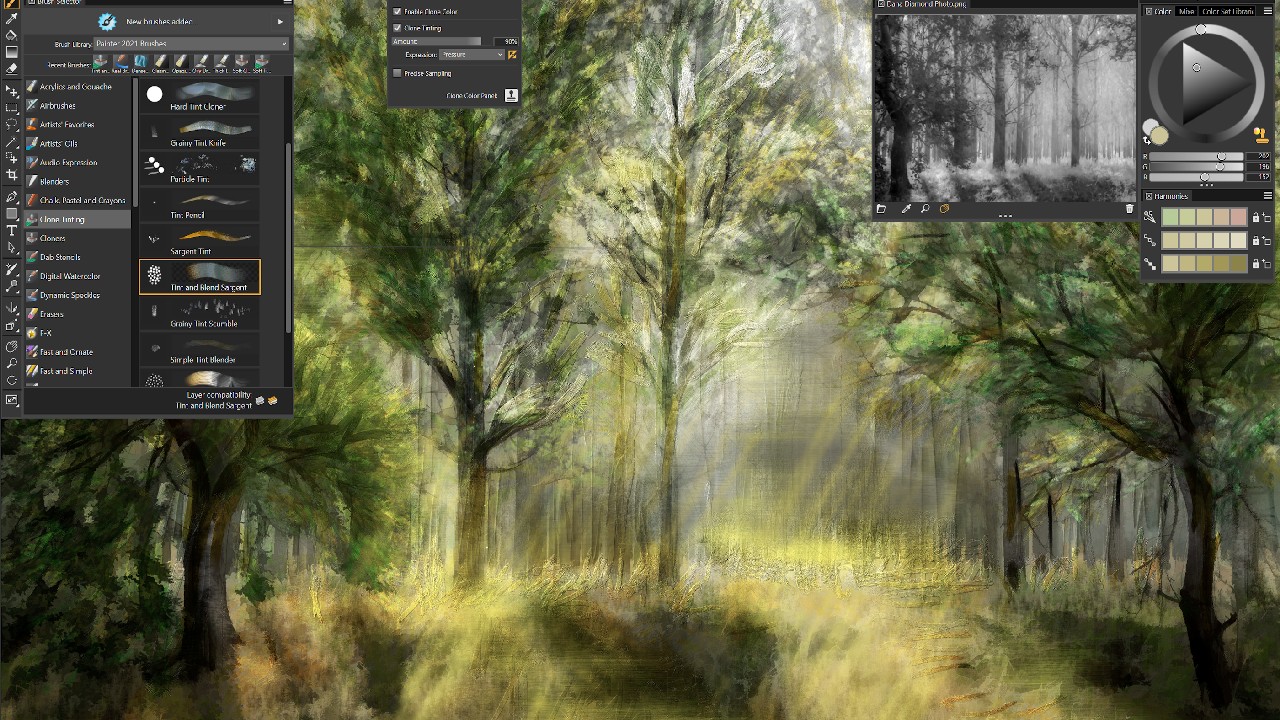 The following are some highlight features of Corel Painter.
You can control your canvas, like the old way of painting, where you can choose what you should use. As with many other drawing apps, you can still zoom, pan, and apply surface texture with some rotation and even apply light.
Corel Painter 2023 for Windows provides a free 900+ different brushes. You can define your style by picking the right tools for you. And you can use your brush wet, dry, and for a blending media.
Other than that, you can modify your brushes to your needs. Resize brush shape, size, angel, and also flow with in-depth brush control. That way, you can create diverse brush strokes and added effects.
The presence of an unlimited mix of brushes and colors provides a feeling like a traditional painting. You can also create a much more realistic digital painting with papers, textures, and gradients for a richer result.
You can mix colors using color wheels and pick the one you wanted. Like when you are using Corel Draw, where you can choose the one color you want.
Some colors are already provided, but if you don't feel like it suits your needs, then you try another option. You can mix up your color in the form of paste where you mix those colorful digital paints with Corel Painter 2023 for Windows.
The developer gathers the traditional painter's opinion on how to make things feel like painting. Easy to use is one of the ultimate highlights. Digital painting feels like how painting used to be and still is with Corel Painter 2023 for Windows.
The Golden Ratio
Before you decide that your painting is done, you better check it with the composition guidance available in Corel Painter 2023 Free Download. With this, you can check the golden ratio of your painting.