The Pale Moon for Windows war on the internet browser is a fierce one with a lot of contenders around today. There are some popular names in terms of internet browsers such as Chrome, Opera, Firefox, and Edge that most people will know. A decent alternative to those popular internet browsers is the Pale Moon for Windows.
What makes it popular nowadays? One of the reasons is that Pale Moon is open source and free to download and use. It comes with all functionalities of an internet browser that most people will need to use. One of the key things about it is the absence of privacy concerns in any form.
Most of the popular internet browsers nowadays come with serious concerns about privacy. There is no need to worry about that matter when using this open-source internet browser for Windows. That is a decent thing that is further supported by the fact that it works in both Windows and Linux devices.
As a result of that, Pale Moon has the simplicity of an application designed for Linux in its user interface. Meanwhile, in terms of its ease of use, it has the characteristics of an application designed for Windows. That combination is a win-win for both users of Windows and Linux in need of a good internet browser.
Main features Pale Moon :
Optimized for modern processors
Based on our own optimized layout and rendering engine (Goanna)
Safe: forked from mature Mozilla code and regularly updated with the latest security patches
Secure: Additional security features and security-aware development
Supported by our user community, and fully non-profit
Familiar, efficient, fully customizable interface
Support for full themes: total freedom for any element's design
Support for easily-created lightweight themes (skins)
Smooth and speedy page drawing and script processing
Superior gradients and fonts
Increased stability: experience fewer browser crashes
Support for many "legacy" Firefox extensions.
Support for a growing number of Pale Moon exclusive extensions
Extensive and growing support for existing web standards
Here are some screenshots and features of Pale Moon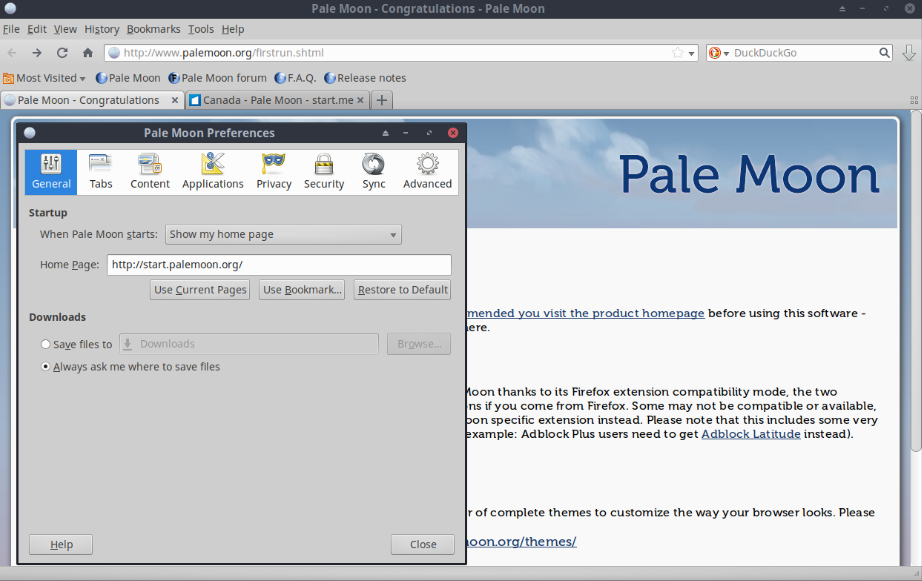 features of Pale Moon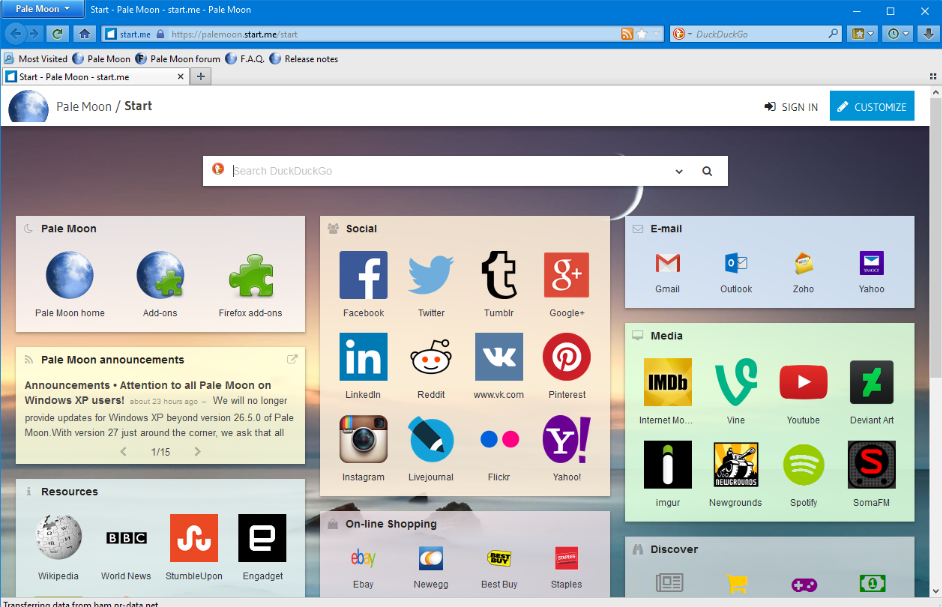 features of Pale Moon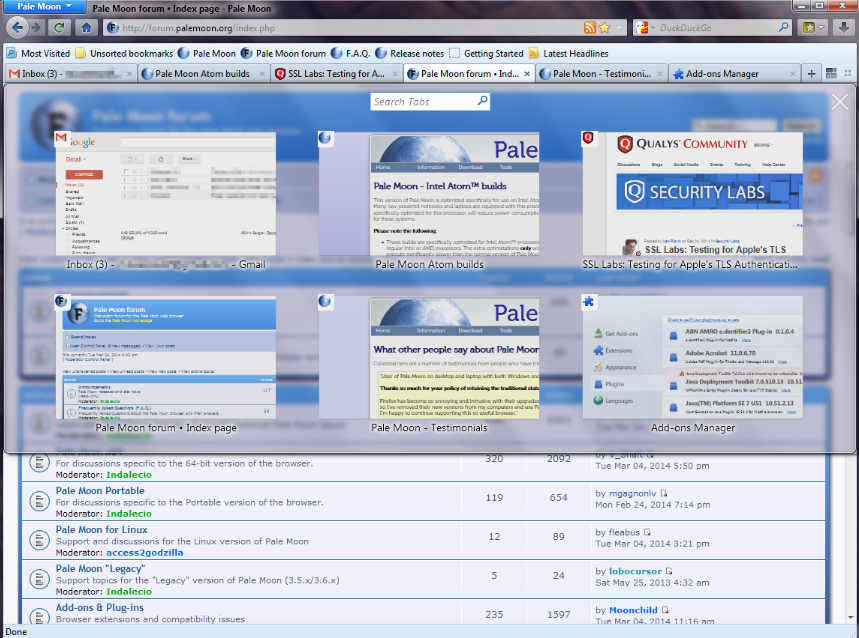 features of Pale Moon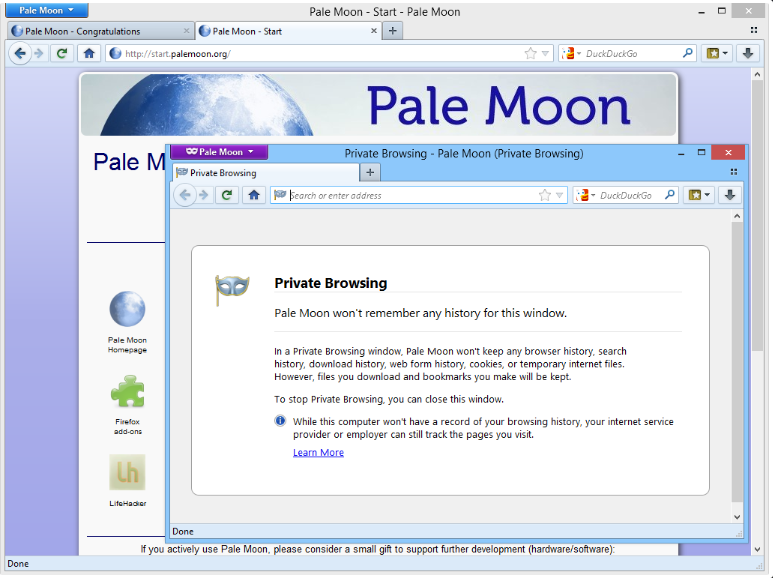 Minimum System Requirements:
Windows 7/8/10/Server 2008 R2 or later
A processor with SSE2 instruction support
1 GB of RAM
At least 200 MB of free (uncompressed) disk space
Other Links Pale Moon
Pale Moon 64-bit /Size:35.81 MB