Our daily life is not separable from the internet. Whether on your phone, tablet, or even laptop, you constantly need to search for things that piqued your curiosity. Sometimes, you will need a secure tool to access information. When that happens, you want to use the Brave browser for Android.
It was first released in November 2019 by Brave Software Inc. It is an open-source web browser and free for public use. It focuses on users' privacy. It also has a lot of features that are beneficial for your daily internet surf. Here are some users' favorite features of the Brave Private Fast Web Browser app.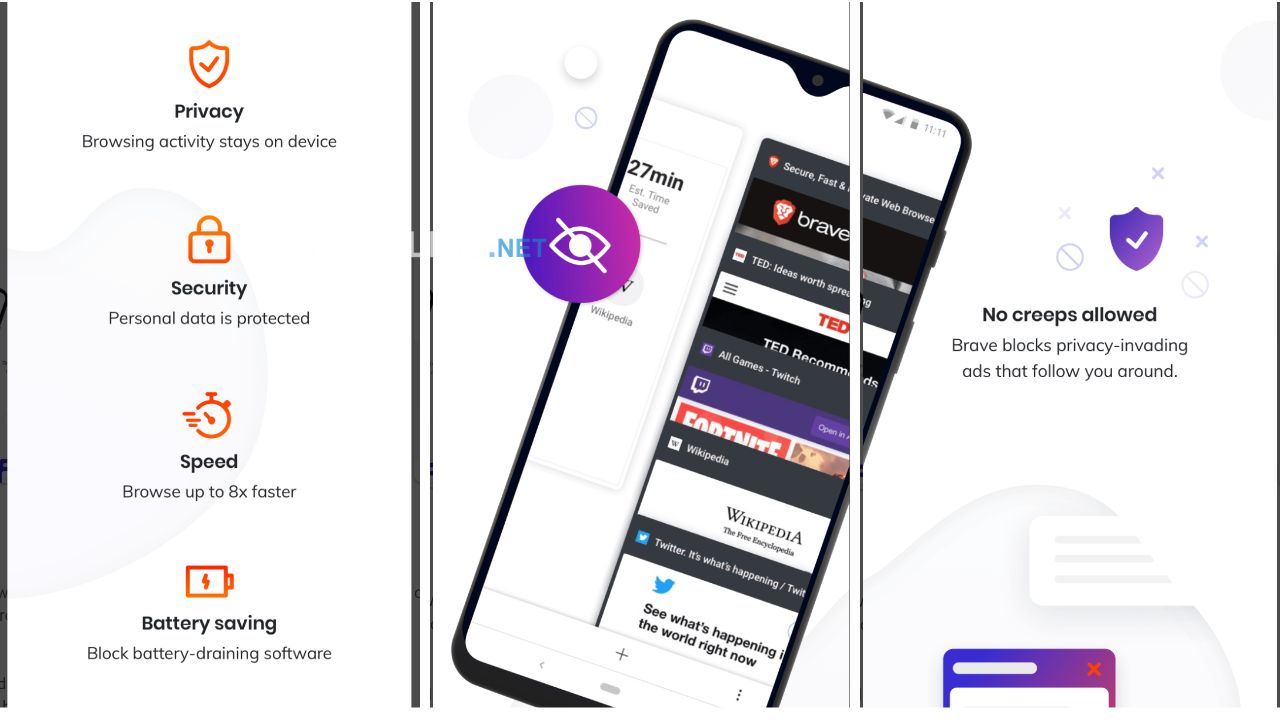 Brave Browser for Android
This application claims to be one of the best browser applications. With 3 times faster than other big companies, this app offers better protection for you when surfing the internet. You will also have access to ad-blocking, incognito windows, and even VPN.
Brave Wallet
If you are looking for a browser with a built-in secure crypto wallet, you should get Brave Browser APK download. It is also the first browser application that has this feature without any extensions and other extra steps. That way you are safe from fake apps and other theft attempts.
You can also access the crypto market data in this app. This is also another guarantee for Brave browser users. With this app, you can also import other wallets to Brave Wallet but you don't need to worry about privacy breaches. This feature is also linked with 100+ blockchain networks.
Brave Rewards
When you are using a regular browsing application, sometimes they collect your data to fabricate advertisements for you. But Brave Browser APK doesn't do that. You don't have to watch ads that you don't want anymore. You can choose to see Brave Private Ads.
If you do, you will get a reward in the shape of Basic Attention Tokens (BAT), a cryptocurrency that you could exchange for cash-value gift cards. It's very convenient since the ads you see will not follow you anywhere. It is in the shape of push notifications and is easy to dismiss.
That's everything you need to know about Brave Browser for Android. It is clearly a better option than any other browsing application that is offered in the Play Store. If you consider switching to this app, you can enjoy a lot of features, especially the great security systems.