In the days when the internet becomes an inseparable part of daily life, data protection is vital. A special VPN, like Hotspot Shield for Mac can be a valuable assistant. Get to know more about the software on the following page.
Hotspot Shield for Mac: Overview
Hotspot Shield for Mac is a VPN (Virtual Private Network) specially designed to protect your internet connection. The VPN will make it possible for you to secure your browsing sessions, makes you untraceable or anonymous on the Web, and protects you from hackers. Not only that but the VPN also allows you to detect malicious websites, block it, avoid WiFi snoopers, and more. With more than 500 million downloads, it is now one of the most popular VPNs on earth. With the encrypted data provided, you will find it very secure to browse by using the VPN. One of the best things about this VPN is that you can download it for free.
Here are some screenshots and Features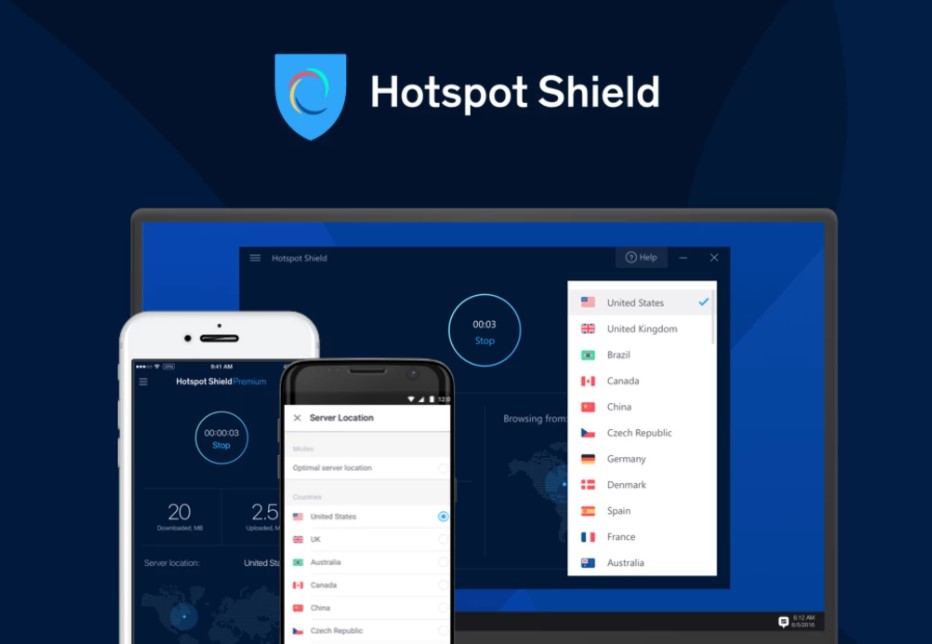 Features Offered
Hotspot Shield free download comes with a wide range of features, much for your pleasure. Here are some essential features you can find in the Hotspot Shield.
Hidden IP Address
This VPN will help you to hide your IP address to improve your data protection while browsing. It is a very important feature of a VPN since the internet is full of hackers, snoopers, and spammers. By hiding your IPN address, you can anonymously browse the internet. In this way, the safety of your confidential data can be improved.
Access Blocked Websites
Unable to open certain websites since they are blocked is very annoying. But, the Hotspot Shield for Mac will be a great solution. This VPN will allow you to unblock Facebook, YouTube, Twitter, and other websites easily. The VPN app enables you to bypass firewalls and filters made by the administrator of your network. In this way, you can access your favorite websites freely.
Malware Protection
Malware protection is the next important feature of this Hotspot Shield VPN. The feature will give you a notification if the website you visit is malicious. Then, the VPN will block it to secure your browsing session. For now, there are over 35 million malicious websites that have been blocked by the VPN.
Wi-Fi Protection
Surfing the internet at a public WiFi hotspot can be very risky. There is always a possibility that other people in the same network will monitor your browsing activities. With the Hotspot Shield, you can keep your browsing session private.
Hotspot Shield DMG Version for Mac
Hotspot Shield 1.4.0  (5.60 MB)