Customize the Logitech G gaming mice, keyboards, headsets, and select wheels with the Logitech Gaming Software Windows. Third-party software modules, libraries, and frameworks are included in Logitech Gaming Software Windows including but not limited to the third-party software mentioned below: Microsoft Runtime Libraries – Application and Hardware Support and Digia QT – Application and User Interface Framework.
Logitech Gaming Software Windows – What is it?
The Logitech Gaming Software Windows 32-bit/64-bit is software that allows the user to customize their Logitech G gaming mice, keyboard, headphones, speakers, and pick wheels. The user can download the software in the Logitech Gaming Software free Download. The first thing before downloading it is to choose the operating system and the type of the system, after that is to click the DOWNLOAD NOW button.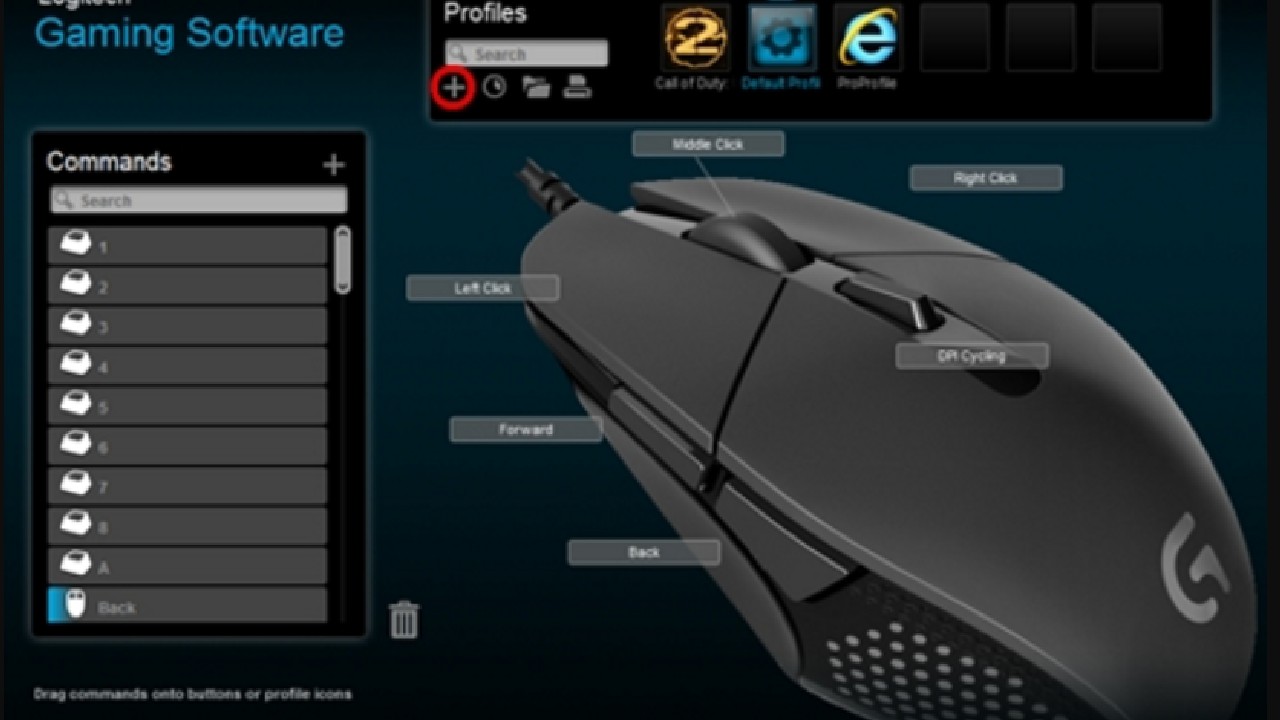 What's New in the Logitech Gaming Software for PC
PRO Wireless Gaming Mouse is supported in this software. Furthermore, the software added the ability to turn off the charging feature on the POWERPLAY charging pad. This Logitech Gaming Software Windows includes notifications to the swapping profiles or modifying DPI presets. This software also has an improvement on the battery state of the PRO Wireless Gaming Mouse.
The Profile Feature
You can save profiles on-board, on the screen, or with automatic game detection with Logitech Gaming Software Windows. You can customize each mouse button's function, as well as remap it to another mouse click, a keyboard stroke, or a registered macro, using your profiles.
The lighting feature is where you can customize the lighting of your mouse by zone. You can adjust the lighting mode, RPM, brightness, and sleep timer from here. Using the color wheel or a custom RGB value, you can choose any of the 16.8 million colors. You can sync your color settings across multiple devices to give your gaming setup a cohesive look.
The Surface Tuning Feature
The surface tuning feature in the Logitech Gaming Software adjusts the mouse to work best for the mousepad (or desk) you're using. Tracking and lift-off distance will be improved as a result of this. If you fly with your mouse or change your surface often, Logitech Gaming Software Windows allows you to save several surface profiles. Surface tuning is simple to use; simply click 'add a new surface', name it, and follow the wizard's instructions, dragging your mouse until the program tunes the surface.
The Input Analysis Feature
Input analysis in the Logitech Gaming Software for Windows tracks and shows button heat maps to indicate how much and how long you click a button, which is a kind of useless function for mice. Simply trigger input analysis, and LGS for Windows will monitor your button presses overtime before you interrupt it, at which point it will spit out a heatmap.
Other Links Logitech Gaming Software
Logitech Gaming Software 64-bit /Size:123 MB