Unlike general apps on Google Play, many users may not know about Clash APK for Android. So, what is this application? Fundamentally it is a network tunnel app that allows users to control the network traffic on the device.
Clash APK for Android
In many ways, it is a handy app that affects how the device accesses websites. This app is most likely beneficial for users who are in the IT environment. Therefore, it requires a thorough understanding of networking to make the most of this app.
This app works when users set some rules regarding access to certain sites or places on the network. In other words, this app controls what can and cannot access certain areas of the network. It is beneficial to use in a business and corporate network environment.
Nevertheless, a personal user can also make use of the app to do a variety of things. For example, it is capable of blocking websites and their behavior on the device. It relates to the network safety aspect of the device at some points.
It is one of many choices of network tunneling apps for Android on Google Play. It comes with an intuitive and user-friendly interface for easy operation. Yet, it will still take time to understand the Clash APK for Android for first-time users.
Among the features of this app to expect is access to local HTTP / HTTPS / SOCKS servers with or without authentication. Snell protocol for remote connection with VMess, Shadowsocks, and Trojan is also there. There is support for UDP, fake IP, and DoH / DoT as well.
Screenshots and Features of Clash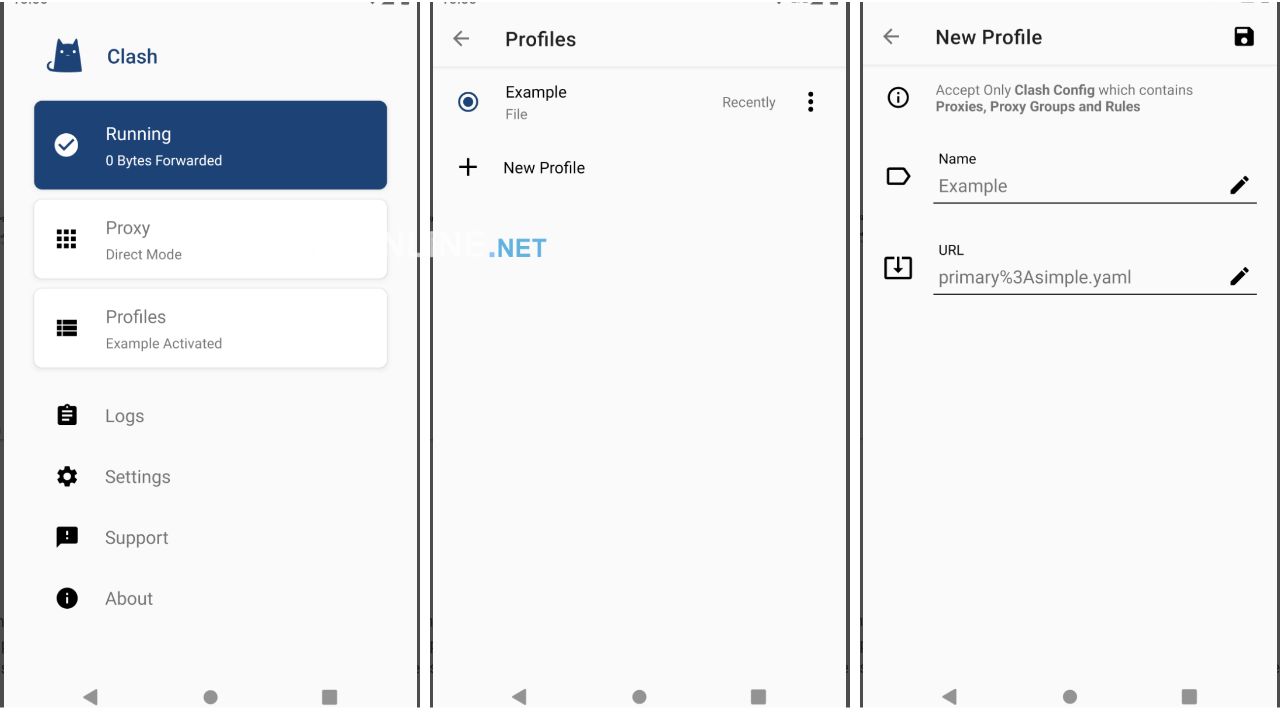 With a bunch of features and support, this app is the appropriate choice for users in the right field. Users who are currently learning about networking can also experiment with it. The friendly user interface is the most crucial aspect of this app, indeed.
With more than 500K downloads from Google Play, it is easy to say that this is a trustworthy app. Thus, there is no need to worry about downloading, installing and using this app for many purposes. Furthermore, it is a compact app that has a size below 50MB.
Android users who need to manage network traffic on their devices will need this app. It is a free app with a full range of features in it available after installation. So, there is no need to wait any further to get the Clash APK download and bring out its potential right away.