4ukey iPhone Unlocker is a tablet and smartphone manager. With this app, owners of activated Apple mobile devices will be able to unlock their Apple ID accounts without the need of a password. As you know, sometimes we can forget our passwords.
If they forget or lose their passwords, owners of Apple devices cannot access their private data that was not synchronized with cloud backup services. Moreover, they cannot access the daily use of their iPhones and iPads as well.
4ukey iPhone Unlocker for Windows
Thanks to 4ukey iPhone Unlocker for Windows, anyone can try to quickly unlock their devices, no matter what locking mechanism they use. This app can unlock an iPhone locked with a passcode, alphanumeric passcode, custom code, fingerprint, or even face ID.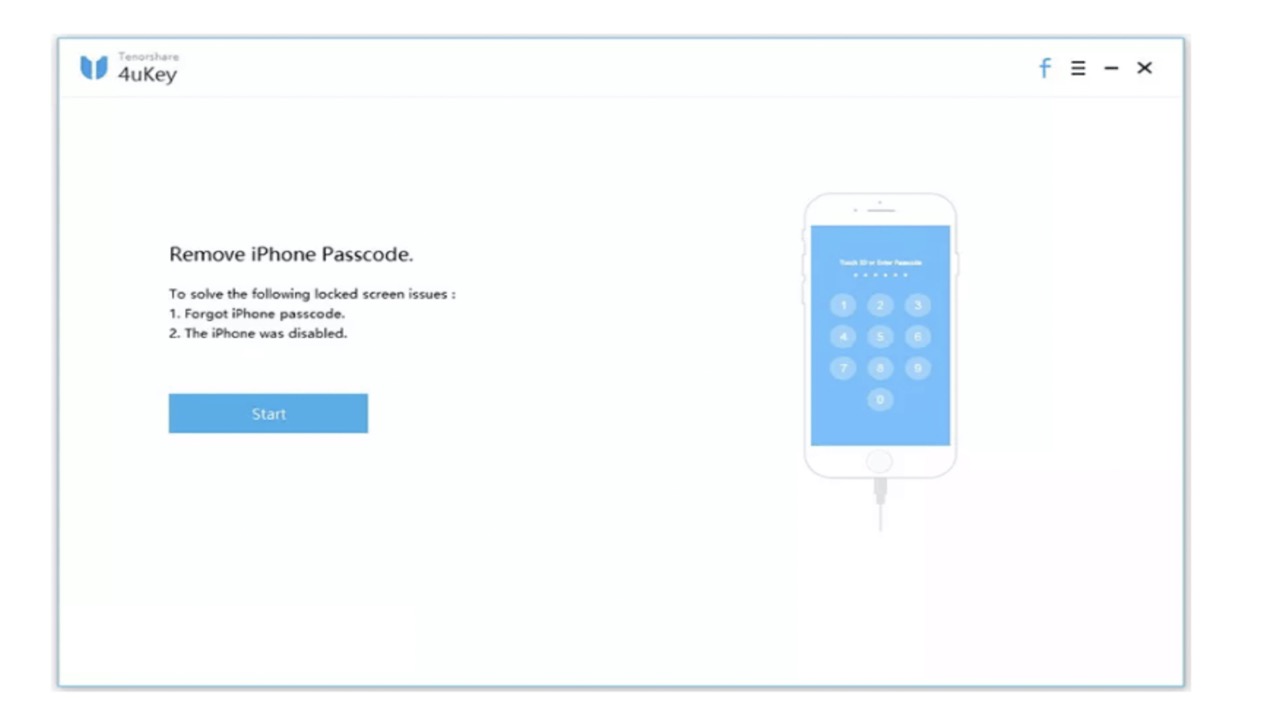 4ukey iPhone Unlocker download for Windows can unlock the device within minutes, without the presence of iTunes. All you need is just a PC with Windows operating system, USB cable, and working mobile Apple device.
This app can work with a broad variety of iOS firmware releases on iPhones and iPads. It can even help you to unlock devices with the newest iOS or iPad OS.
What 4ukey iPhone Unlocker Can Do
Here are the things that the 4ukey iPhone Unlocker free download can do:
Removing Apple ID on an iPhone or iPad without password, which is only for iOS 11 and earlier.
Bypassing iPhone or iPad screen passwords in no time.
Fixing disabled iPhones or iPads without iCloud or iTunes.
Removing a passcode, touch ID, and Face ID from iPhones or iPads.
Compatible with the newest iOS and iPad OS.
4ukey iPhone Unlocker involves only 3 steps in unlocking the iOS devices. Once you have connected one iOS device to your PC via a USB cable, click on the main 'unlock lock screen passcode' button. Then, download your selected firmware package that you will use to unlock your iOS device.
Finally, click on the 'start unlock' button. Then, the process of removing the current active passcode will begin. After unlocking the iOS device, the previous Apple ID account is totally removed. This means that it also removes tracking and blocking by that Apple ID.
The iOS device will ask for Apple ID login info. But you can opt for creating a new Apple ID. You can also enjoy Apple Music, iCloud, iTunes services, backup data, buy and download apps from App Store, and many more. You have the full control over the device.|