IOTransfer 4 (2021 Latest) Download for Windows 10/8/7 | When it comes to top iOS management tools, IO Transfer is one of them. This tool consists of more features and options compared to iTunes. Moreover, it also consists of an interface that is user-friendly. You must already know how difficult it is to transfer files between devices, especially if you are an iPhone user.
So, if you want it to be easier when it comes to transferring files, IO Transfer is worth a try. The tool features a simple UI, making your work way easier. It supports Windows and iOS 13. You can quickly and effortlessly share and transfer files by using the one-click feature.
What is IO Transfer 4 ?
Just like the name, IO Transfer is a helpful program for transferring files between iOS files and computers or PCs. It allows you to transfer files wherever you want. You can also use this app if you do not want iTunes to upload your content.
IO Transfer is also useful for downloading videos from various channels. For instance, YouTube, Facebook, and so on. You can use the app to convert photos and videos into different formats as well. As you can see, this program is really useful and versatile.
If you want to convert HEIC photos into JPG format, IO Transfer can help. More than 2.500.000 people across the globe use this app. Add it to your list if you need a tool that comes with a lot of useful features, Also : Driver Booster free for Windows
IOTransfer 4 ; The Key Feature
IO Transfer features one-click transfer to make it easier for you transfering photos, videos, audio files, music, and many more. You can also use the tool to backup your data as well. The data that you can backup includes podcasts, voice memos, and e-books.
You do not need a USB cable thanks to the IOTransfer AirTrans feature. With such a feature, you will be able to quickly transfer and share data via WiFi by following some simple steps. Make sure you already backup your data first before transferring.
As it is said before, you can use the tool to download videos from various channels. It is because IO Transfer features a video downloader. All you need to do is just search for videos you want to download. The app will show you the downloading button.
Here are some screenshots and features of IOTransfer 4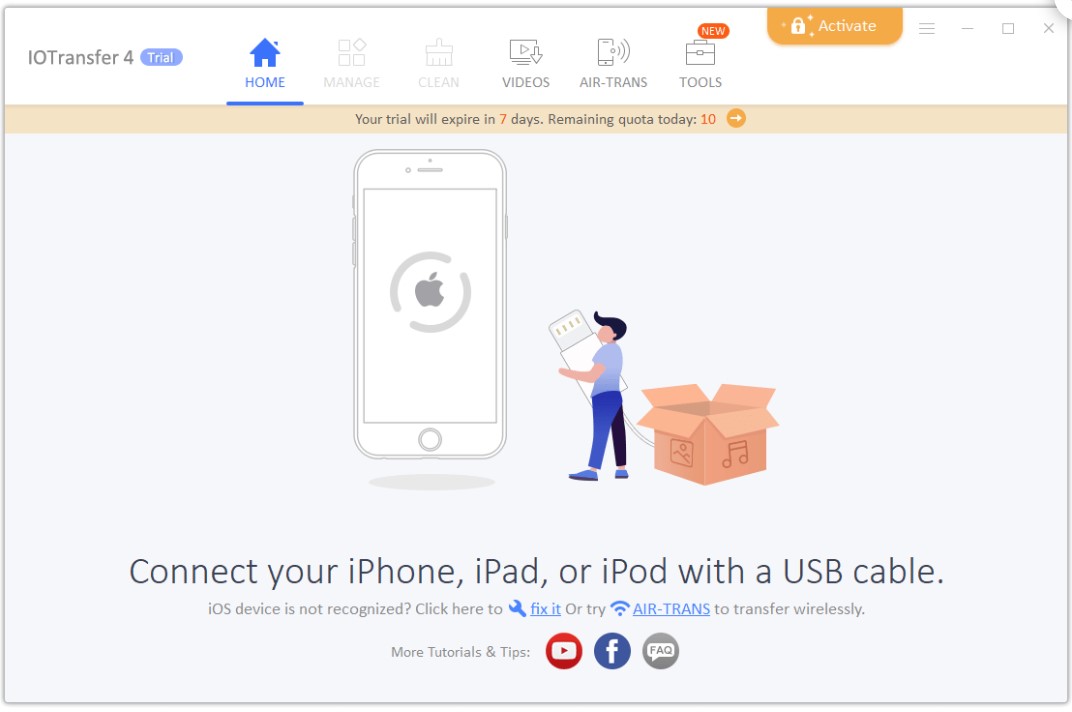 Features of IOTransfer 4 : Downloader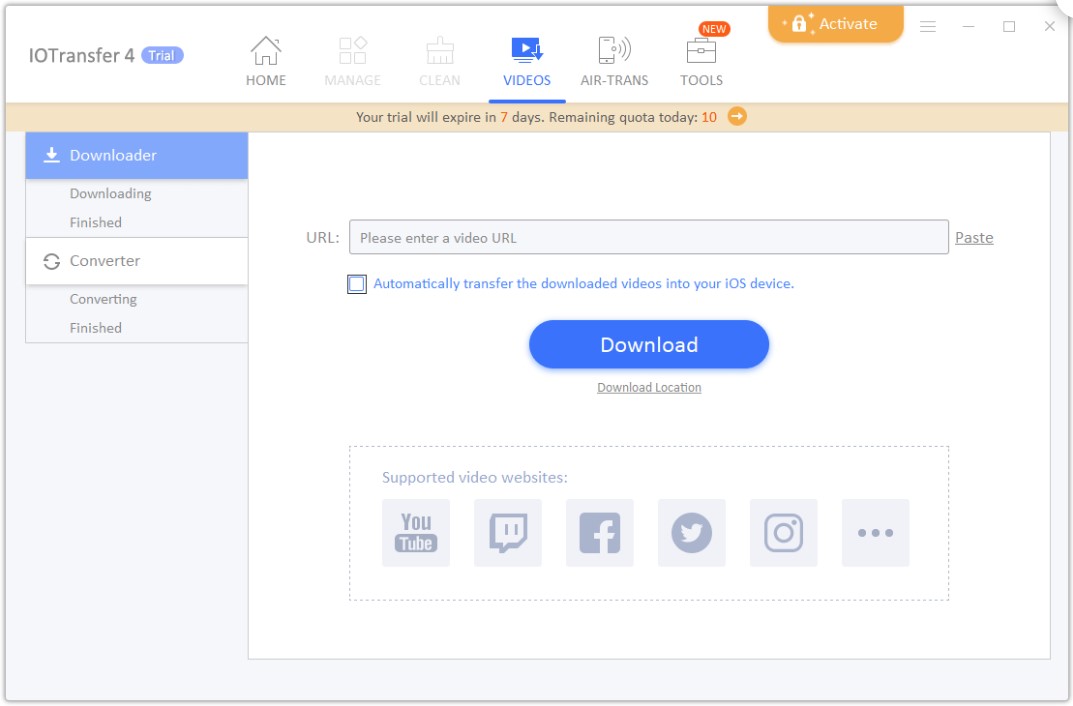 Features of IOTransfer 4 : Tools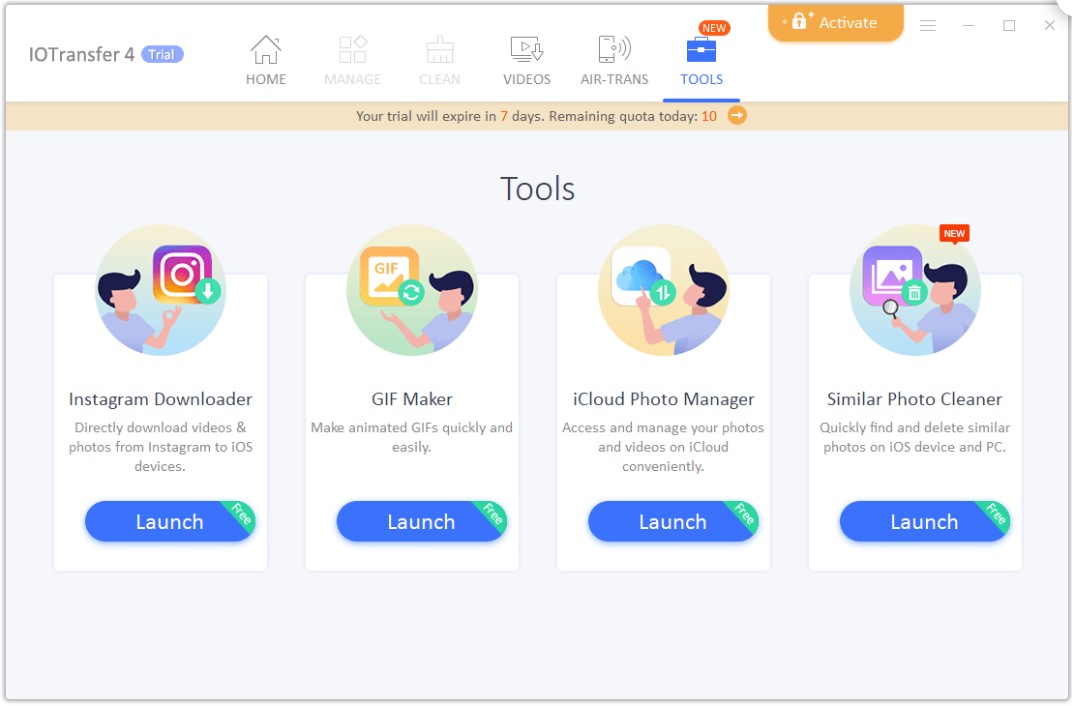 Seeing some of the app's features, are you interested to use IO Transfer?