IDPhotoStudio (2021 Latest) Download for PC Windows 10/8/7 | Talking about the best photo editor app, you need to check out IDPhotoStudio in the first place. This app is produced and distributed by KC Softwares and equipped with a bunch of latest features.
Editing photos won't be complicated anymore especially if you need to edit and print ID photos. The steps are fairly easy and simple. You don't even need to master any specific skill to use this app. On the other hand, the result is superb.
IDPhotoStudio in a nutshell
Today, you don't need to wait in a queue to get your ID card copies. All you need is a reliable photo editor app a.k.a. IDPhotoStudio. As its name suggests, this app is designed to print your ID at home easily.
This app supports several formats and you can even print your passport photo by using this app. Duplicating copies of your ID and passport has never been this easy.
Also, you can print up to 30 photos on one piece of paper. The best part of IDPhotoStudio is that this app is free, KCleaner for Windows
IDPhotoStudio features and highlights
This app supports almost 20+ languages all over the world. The language can be changed according to your preference. This app supports JPEG format and you can change the size of your photo easily.
This app is compatible with all versions of Windows and you can use any type of printer. Even if you are a beginner, this app won't make you confused at all.
Things you love from IDPhotoStudio
There are a bunch of things you would love from this app. The app allows you to preview the entire sheet before printing your photos. The entire sheet can be saved in your hard drive or directly sent to your phone.
Here are some screenshots and Features of IDPhotoStudio
Screenshots #01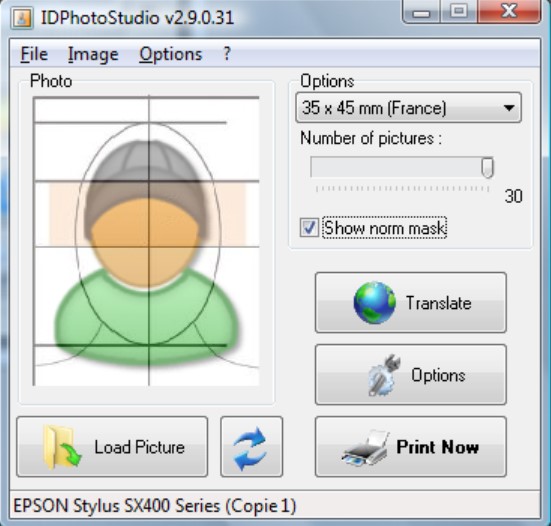 Screenshots #02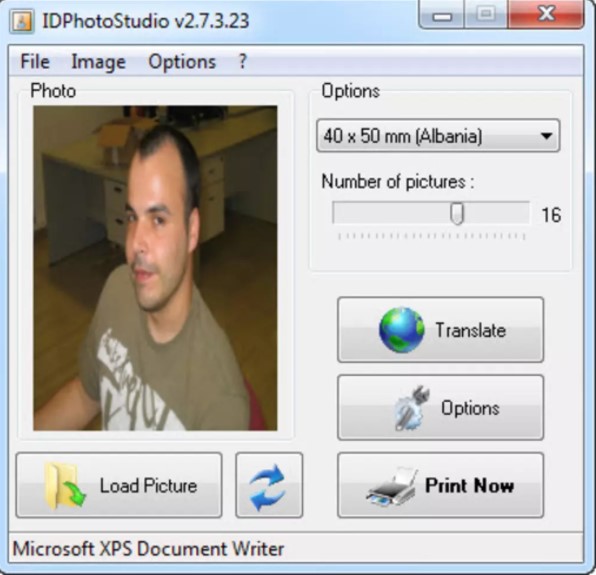 The app provides sepia and grayscale effects that you can choose freely. It can print up to 30 photos on a piece of paper while you can choose how many pictures you want to print. Also, you can rotate the photo up to 90 degrees.
Things to consider
Even though this app has done a great job, some basic features are missing. You can only choose a specific effect, rotate the image, and choose how many photos to print.
This app doesn't allow you to adjust brightness or contrast, add effects, edit the photo, crop the image, or remove the red-eye. Also, if you accidentally applied the sepia effect, you need to start all over again. Still, IDPhotoStudio is a reliable photo editor app.
Features IDPhotoStudio
Supports 20+ countries ID & passport formats
Compatible with all printers
Capability to export to image (JPEG) format for external printing
ISO/IEC 19794-5 norm guide
Internationalization support.