Should you download Google Docs for Windows? You will know the answer after getting to know this Google Docs app further.
What is the App?
Google Docs is more than just an app for processing words because this app is advanced and hosted on the cloud. Of course, this app is built and maintained by Google. More importantly, anyone who has an active Google account can access this app for free.
If you want to be more productive, Google Docs is an important app you need to use inside the Google Drive services suite. Your productivity can be improved by using this app along with Google Sheets for spreadsheets and Google Slides for presentations.
You can access Google Docs from any web browser, but for optimized performance, you should use Google Chrome browser. However, you can also find a standalone Google Docs download for Windows.
Google Docs is fully compatible with Microsoft Office file formats. It also comes with various kinds of advanced options that can be found in other apps for processing words. Millions of users from all around the world are using this app. They have various backgrounds from students to business.
Google Docs Features
The popularity of Google Docs can be associated with the features offered to users. This app is powered by the Cloud and this can be one of the most powerful features of this app. This way, people from all around the world can easily collaborate and edit word documents in real time. Multiple users can create, open, edit, review, and talk about the document using this app. They will be tracked in real time through the characters they are typing and their cursor position.
Screenshots and Features of Google Docs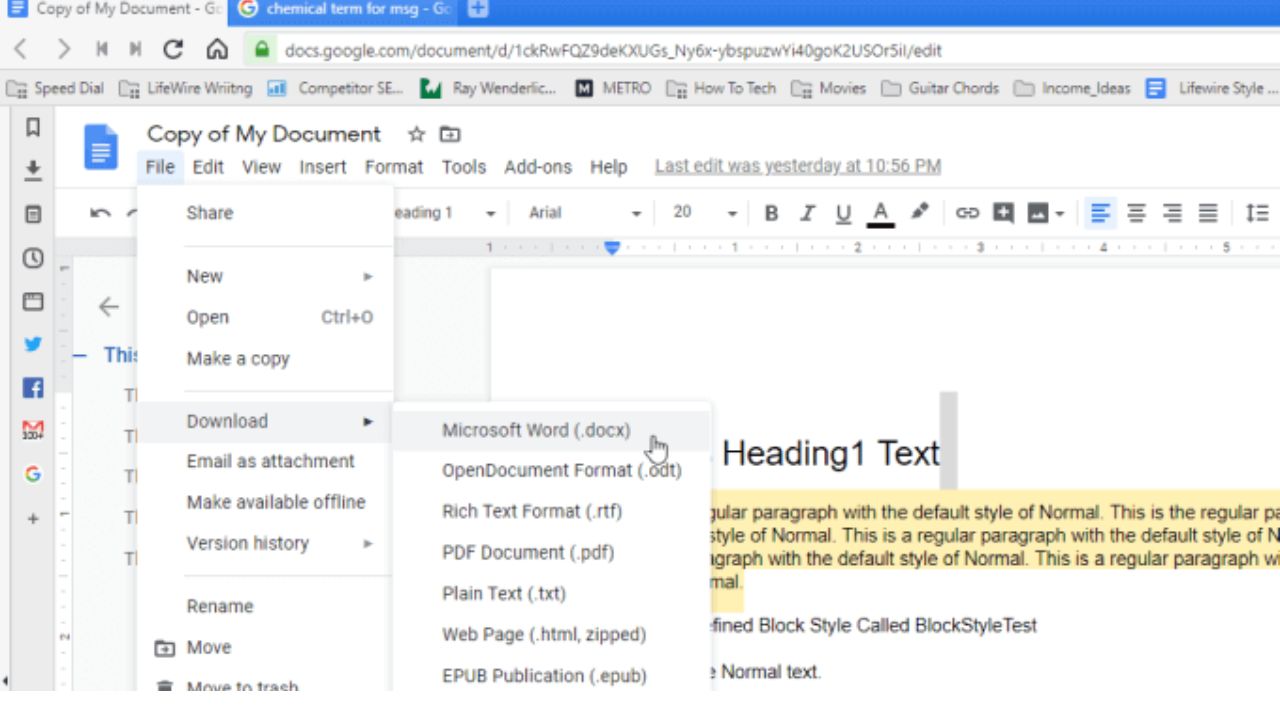 There is no need to worry that all changes will not be saved properly. Tracking and saving changes will be done by Google servers automatically as long as you are online. Built-in supports are also available for tracking revision history and also real-time chatting on the sidebar. Users can manage created files in the cloud. They can also tag and archive those files. Saving to a local copy is also possible and it can be done in various supported file formats.
You will not feel strange at all when seeing the user interface of Google Docs because it is similar to other professional applications for word documents on the market. The limit for creating a file is up to 1 million characters. The final size of the word document must not be more than 50MB.
Google Docs free download becomes a valuable app for any Google account user, for sure.