Are you looking for a simple but complete productivity tool? Look no further – Google has everything you need. Have you tried their Google Calendar for Android? If you haven't, you're missing out a lot on all the wonders of this game-changing organizing app. Check it out!
Introducing Google Calendar
Maybe you've heard of this app before, as it's built into newer Android devices. As we all know, Google has all sorts of apps for basic functions, from Google Camera for Android to Google Calendar. If you're looking into improving productivity, Calendar is your go-to.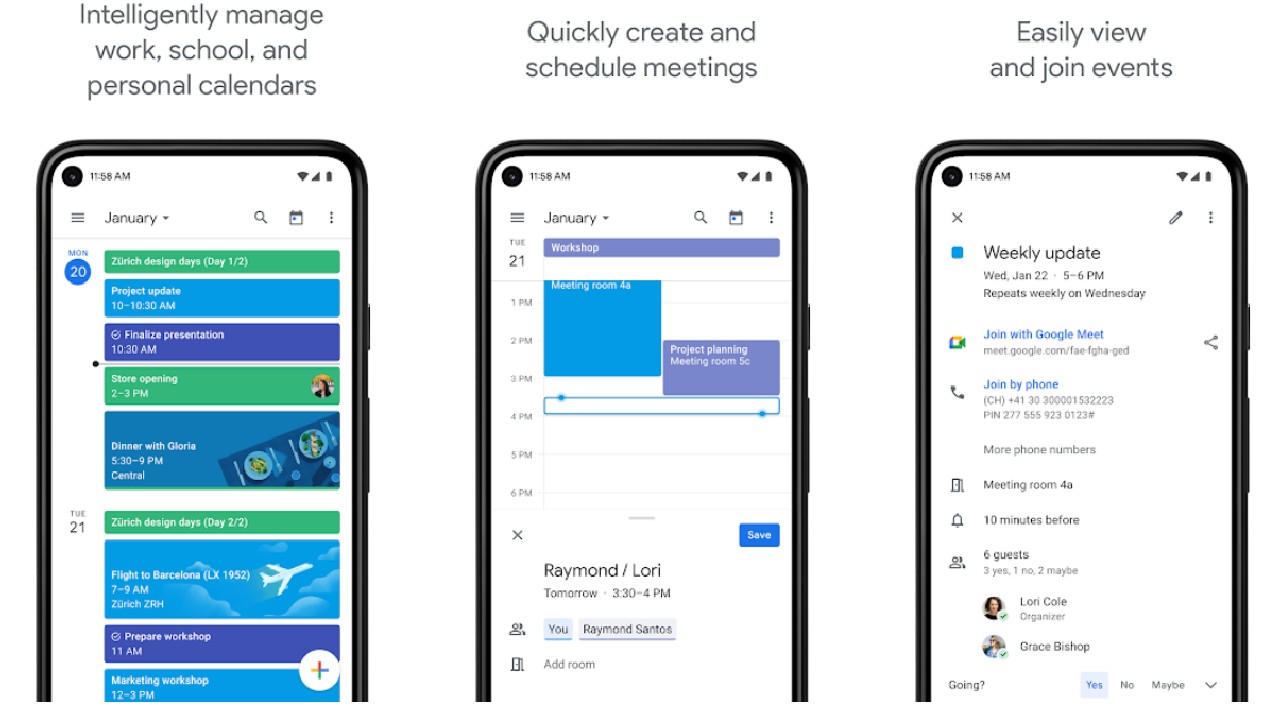 Essentially, Google Calendar APK is just like other mobile calendar apps. You can write down any important dates, events, or tasks there. When the date is near (or due date, in the case of tasks), you'll get a notification to remind you. Simple, right?
Features
What distinguishes Google Calendar from other similar tools is: it's beautifully streamlined. You can synchronize it with other devices such as your tablet, another Android phone, or your computer. Which means you can check your schedule from wherever you work.
Not only that, but Google Calendar is also synchronized with other Google apps. Let's say, you receive an email about an upcoming meeting at your Gmail address. It comes with an option to add the event into your Calendar quickly.
On the other hand, the reverse also works. For example, you schedule an office gathering on Calendar. The new Google Calendar for Android allows you to set customizable notifications and email reminders for everyone several days before the get-together.
The interface is comprehensive but easy to use. You can set different colors for each event type and customize your notifications. Lastly, you have the option to view your schedule for one day, in 3 days, in a week, in a month, or as a list. This way, you can have an overview of everything you need to do.
Download Google Calendar for Android
If those advantages don't convince you to use Google Calendar yet, we don't know what else could. This notch-top app is the most recommended productivity tool. So, why not get it on your phone right now?
Google Calendar APK Download is available for free download online. After you have it installed on your phone, you'll have to link it to your Google account. Once it's done, you can start organizing your schedule – and see your productivity skyrocket afterward!|