Your creative illustration ideas won't be realized until you draw them on a canvas. If you're eager to get your hands on digital illustration work, FireAlpaca for windows is the best app to use. Like other open-source illustration software, such as Pixlr and Gravity, FireAlpaca is also free to use and download. So, here's all you need to know about FireAlpaca.
Advantages of FireAlpaca for Windows
There are many advantages that you can get by using FireAlpaca as your go-to illustration software. First, as freeware, FireAlpaca is completely free to download and use. Despite the free price tag, there are many handy illustration tools that you can use. Second, FireAlpaca is very light, making it compatible with any Windows computer.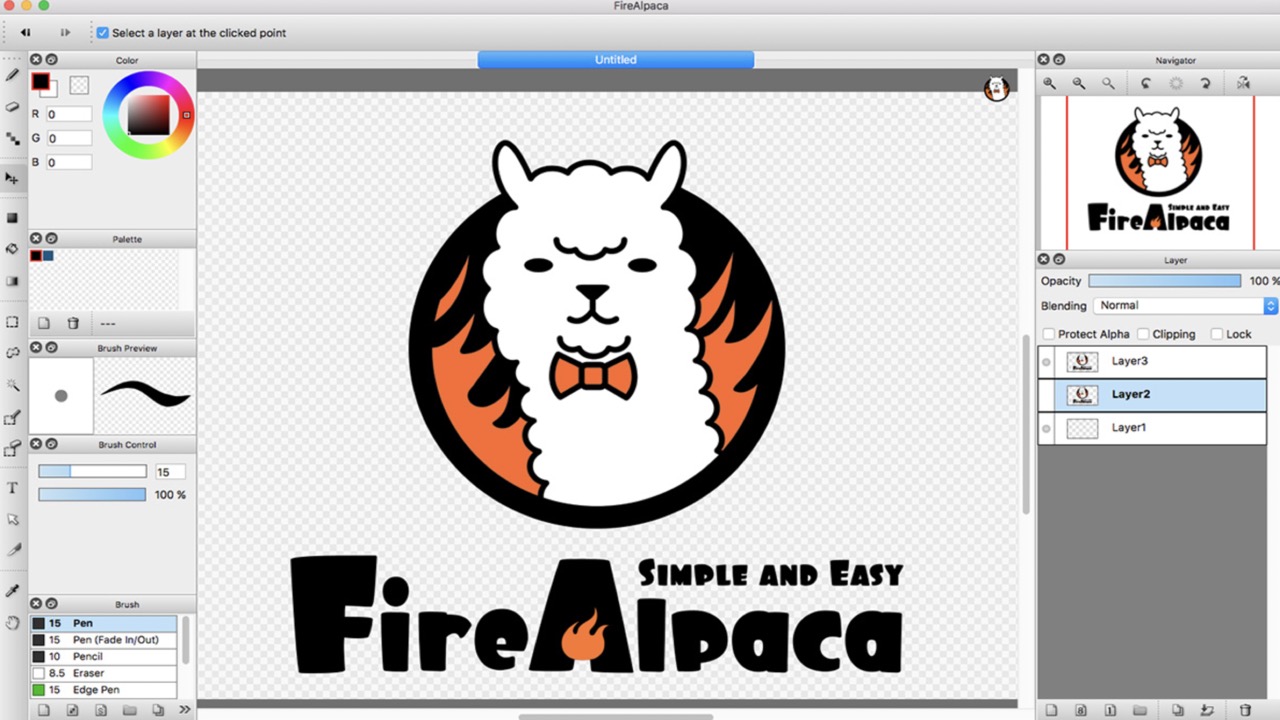 Third, you don't have to worry about being unable to access the app due to the language barrier. This is because FireAlpaca supports up to ten languages, including Korean, Mandarin, and Russian.
Highlighted features
Not only FireAlpaca download for windows, but this software is also available for another OS. So, if you've previously used this illustration software on another OS, the feature is exactly the same. But, if you haven't used this software before, here are our favorite FireAlpaca features.
Wide variety of pens
FireAlpaca is equipped with a wide variety of pen tools. So, you can get creative by alternating between pen, pencil, airbrush, and watercolor. If you are tired of the default pen, you can customize your own pen too.
Intuitive UI
One beginner's fear of getting into digital illustration is the unfamiliarity with the tools being used. However, you can instantly use FireAlpaca with ease due to its intuitive and simple UI design.
Comic templates
FireAlpaca can be a great tool to start your journey as a comic illustrator. Equipped with a vast gallery of comic templates, such as panel grids and concentration lines, you can draw your first comic easily.
Original brush
You can unleash your creativity using FireAlpaca's original brushes. Each brush is equipped with a unique pattern and color to make your illustration's background more lively.
3D perspective
Snapping to a 3D object couldn't be much easier with FireAlpaca. With the 3D perspective feature, you can quickly view your 3D object in a 3D space.
FireAlpaca aims at providing an easy-to-use and intuitive tool for beginners and professionals in 3D illustration work. Whether you just like doodling or you wish to start your career as a professional illustrator, FireAlpaca is the best tool for you. So, be sure to use the available FireAlpaca free download link.
Other Link FireAlpaca
FireAlpaca 32-bit / Version 2.8.10 (Size:30.4 MB)