Having an Android device means you also have various tools you can use together with your PC. One of them is a webcam. Yes, you can change your Smartphone into a webcam via a simple method, using a DroidCam Client for Android. With this app, you can make a video call through Skype or other similar programs on your PC by using your Android phone.
Easy Connection
This app also allows you to connect your Smartphone to the PC easily. First of all, you can use Wi-Fi. This method will provide a fast and easy pairing process. Or, if you can't access the Wi-Fi network, you can use the USB cable to connect both devices directly. It is also a good method as it is more stable and faster.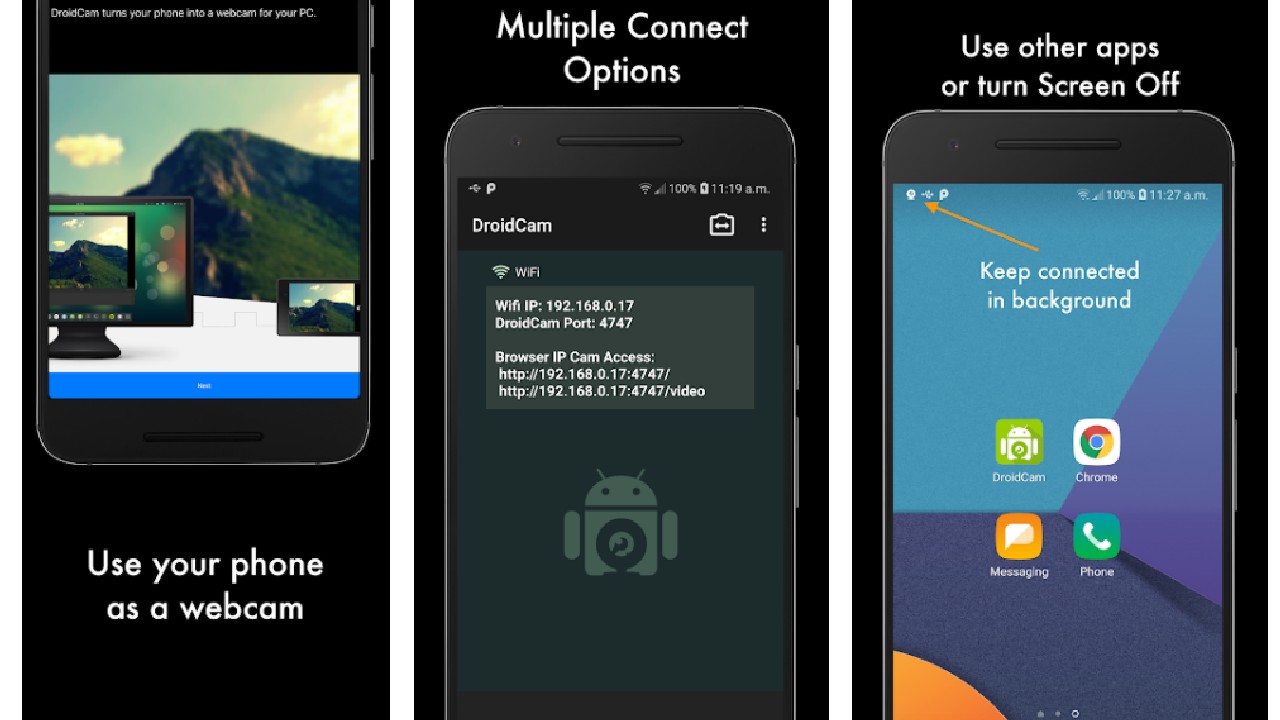 Lightweight App
One of the best things about this Dev47apps camera app is the resource it needs to run its entire function. It is a small-sized app that won't eat your storage space. Furthermore, it only requires a low specification for your phone. Of course, if you want to get the best video quality, you can use a high-end device and PC. Plus, it doesn't consume too much battery energy.
Plug and Play
You don't have to worry about the complicated process to set up this app. You just have to download DroidCam, install it on your Android device, then connect the device to your PC using the two methods we mentioned above and that's all. The Android device-style webcam is ready to use.
Furthermore, you also can use it to display high-resolution video. The maximum resolution is 720p. With a proper and stable internet connection, this resolution won't be any problem to stream. Plus, you also can adjust several options to optimize the video, such as brightness or contrast.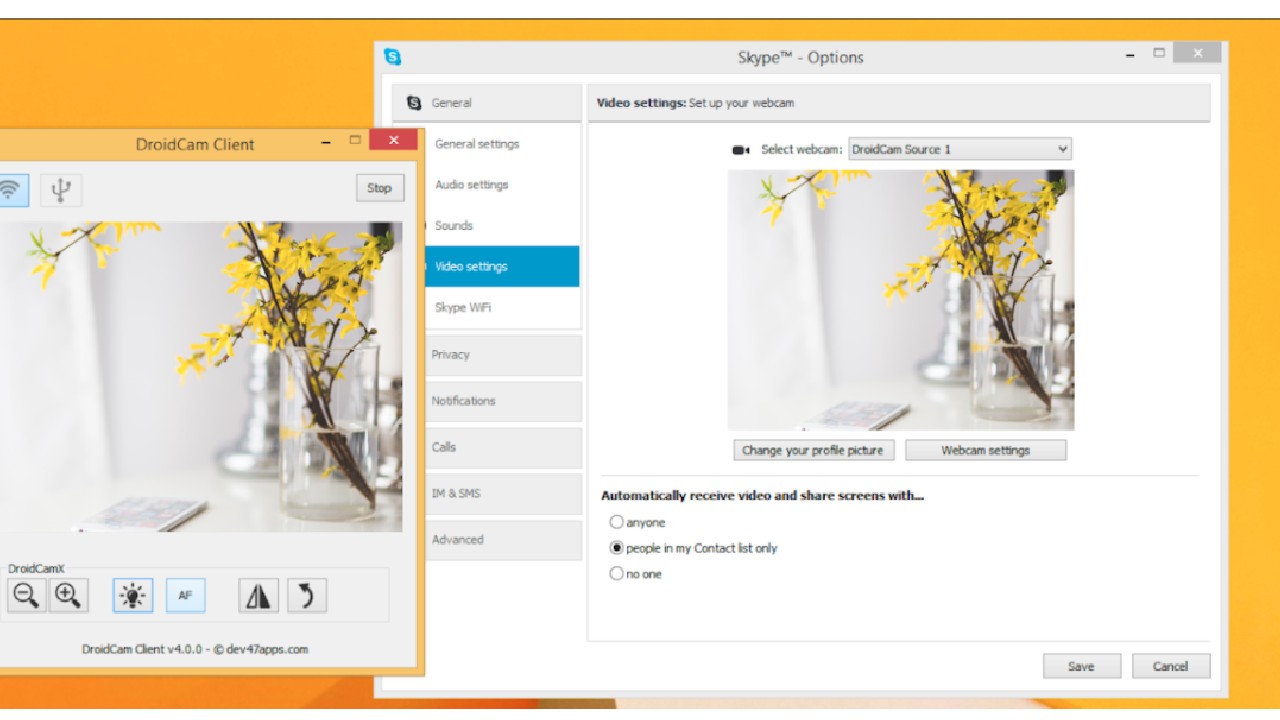 Bottom Lines
DroidCam for Android allows you to have a webcam without using a real webcam. You just need this app installed on your Android device and you got the webcam that you need. Moreover, because you use a Smartphone, you also can use the front or rear camera as the webcam.
Now, you just need to get the DroidCam Client APK. Install it on your Android device, and you are ready to use it. Try a video call with your friends or family. You also can use it to have an online meeting with your client. Make sure you also have a good internet connection to get the best and smooth video call with this app.