DriverFinder for Windows is a unique program or software to download the latest version of your software. It is designed to be very easily operated even if you are a beginner. The driver itself is a very important part of your computer system. By making sure that it is always updated well, it just improves your productivity.
The product comes out with some interesting features and highlights. Compared with its previous version, the layout is made to be simple. All the tools and setting menus have been available on the first page once you open the file. Here are features and all the things you can enjoy from DriverFinder.
Intuitive Interface
Yes, it is mentioned above that DriverFinder is developed with a very clean and easy layout. The interface of the program is intuitive, making it easier to use. After doing the program initialization, DriverFinder automatically scans your computer to see your driver's condition.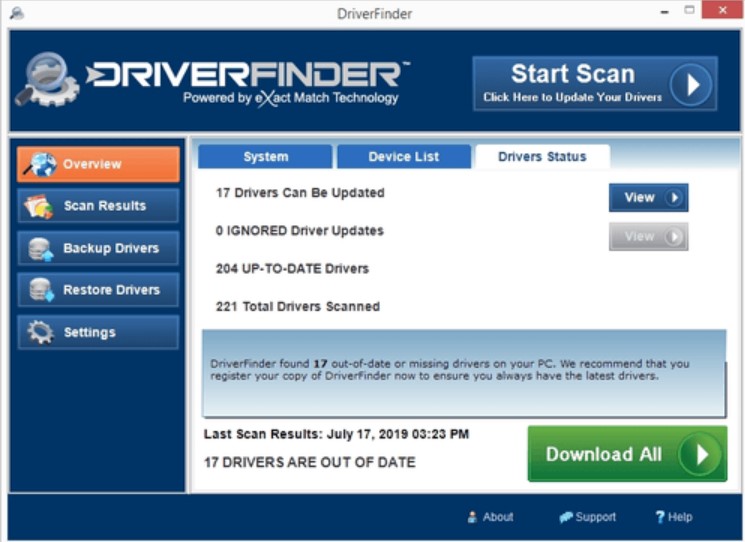 Detect the Driver Faster
It is okay if your driver is still new and there is nothing to update. But in case the program finds that your driver has been so out of date, it makes moves. The result of the scanning process enables you to see the driver list that needs to update. Downloading and updating a new driver is easy only by clicking the button available once.
Ignore Updates
There are cases where users only want to update certain drivers, not all. They probably are still satisfied with the old drivers they have. It is okay. The product doesn't automatically update all drivers if you want. You can ignore some of them that you just don't want to update, Read More DriverMax for Windows
Backup and Recovery
Updating new drivers is important but it is sometimes confusing. You may feel not sure whether you really need to update them or not. So, you can take advantage of the following features. They are backup and recovery. Those features are important to use when you have a problem with the operating system after updates.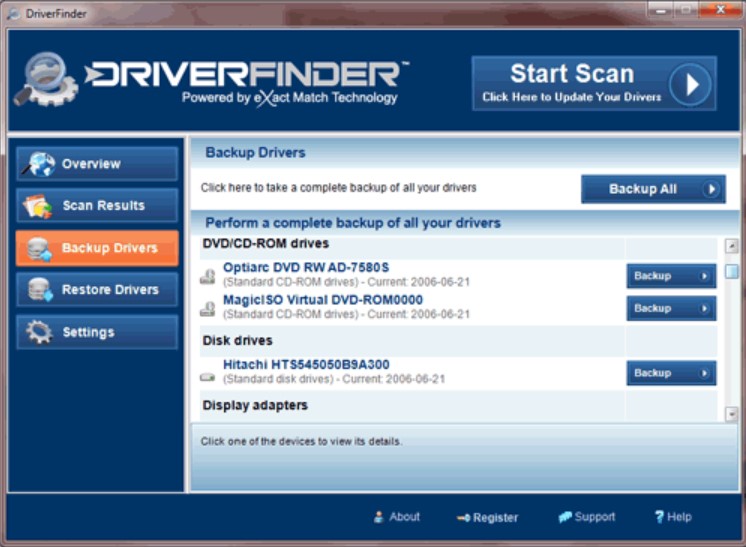 Medium-Sized Memory
To let the scanning and updating process run well, this app needs a CPU and a medium-sized memory. Therefore, it can finish the scanning process faster. Besides, details of your actions with it are recorded so that you can take a look at it later.
How to Activate DriverFinder
So far, there is no side effect to experience when using DriverFinder for Windows to find and update your drivers. If there is a problem, it may come from the latest version of the driver. Sure, if you are not satisfied with it, you can bring it back to the previous version.