DAZ Studio for Mac is a type of software for creating digital animation especially designed for the Mac operating system. The app is developed by a famous developer, DAZ 3D. This animation app for Mac is recommended not only for its complete tools and features but also can be accessed for free. Of course, more than that, there are some more benefits to get if you choose this app to create animation. What are they?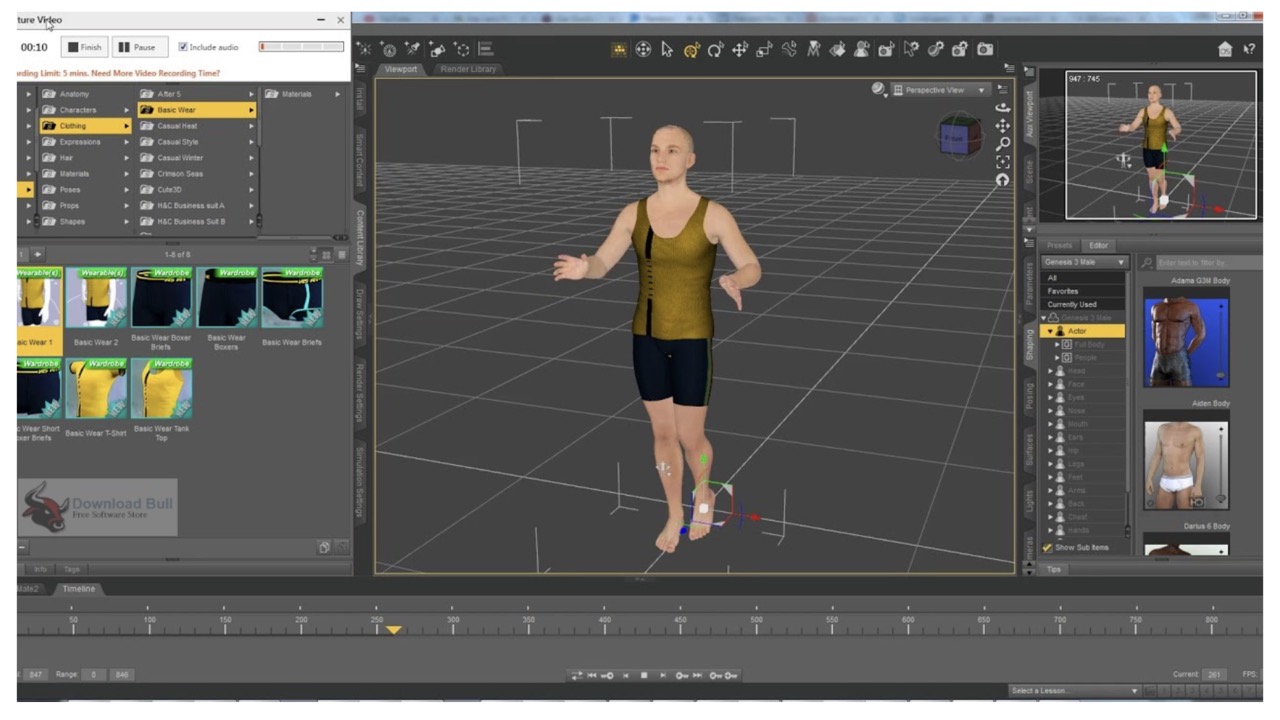 Creating and Modifying Objects
Creating animation objects is only one of some other functions of DAZ Studio. On this app, you can also modify objects from the available samples. So, DAZ Studio provides you with some free objects to edit as you want. To modify one of them, only double-click the object to import it. Next, you can apply any animation movements such as walking, dancing, or even fighting. Sure, the same thing can be done if you create the object yourself.
Drag and Drop Feature
If you think creating and editing animation objects is complicated in DAZ Studio, well, you are probably wrong. It is quite easy to do. After determining the object whether, from the app's library or your gallery, you can just drag and drop them. Yes, as has been explained above, double-click the object and drag it to the working space.
Easy to Use
Something that may come to your mind when hearing the world animation apps is probably a complex and difficult program to learn. This perception can just be gone after you know DAZ Studio download for Mac. The app is designed for beginners or novice animators to learn about how to make animation objects. Of course, it is not bad for the experienced ones to use it also.
The interface is simple and you can find tools easily on the menu available. Generally, what you must do is import the object and click the tools provided to animate it.
It is free
Forget to think about how much money to spend on this sophisticated program. It is completely free. Even there is no premium version so that you can enjoy all the features at once easily. More importantly, make sure to download it on the right site to make sure the app is original. The size of the file itself is quite lightweight. Don't worry about it may use up the storage space or cause lags. So, you can choose DAZ Studio free download as your best animation program.|