You can find various options of text editor but there are some reasons why Atom for Windows can be the best choice for you. This text editor offers you a modern design and interface. It is also approachable and more importantly hackable.
Users can customize this tool easy to do anything they like. They can feel free to use it productively without having to adjust the configuration file. Anytime you want to add new functions or features, you can choose the required functions from so many open-source packages.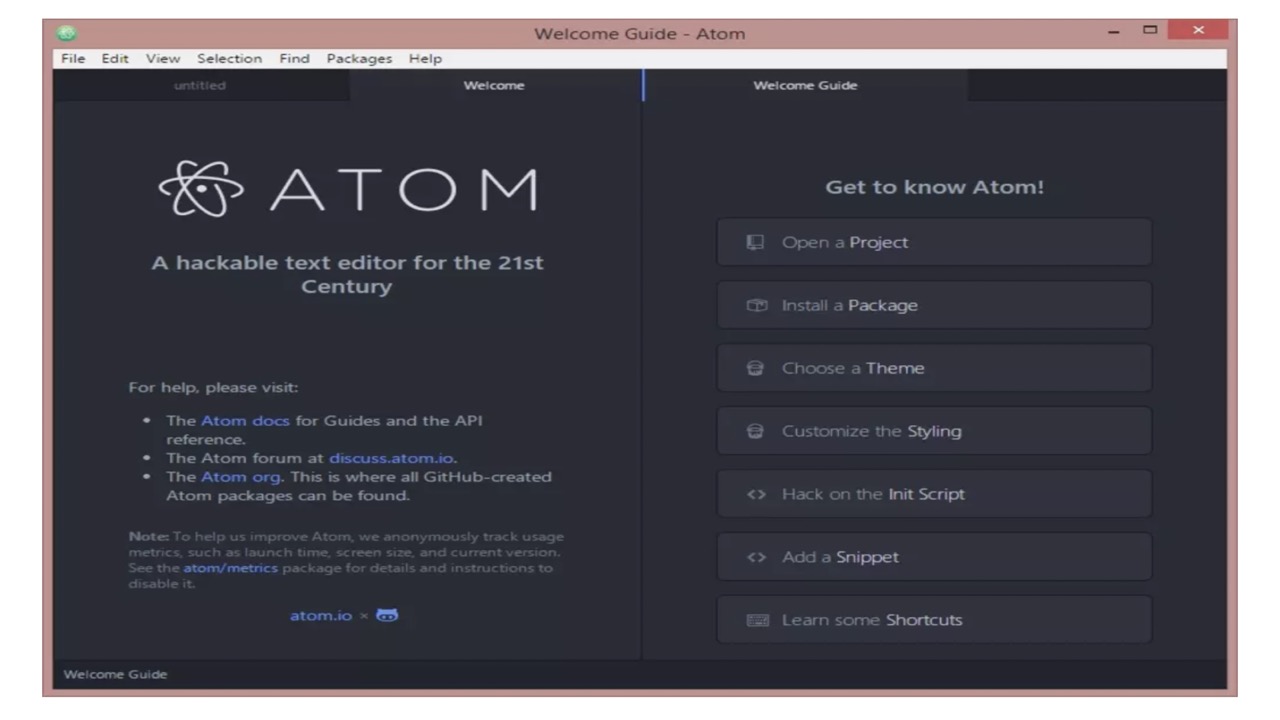 If adding features and functions from the available open-source package is not enough, you can build your package from scratch. Of course, you can also publish it to allow other people to use your package.
After downloading Atom, you will get four UI themes pre-installed along with eight syntax themes in light and dark colors. From the download, you will get a full offline setup installer.
The pre-installed themes from Atom download for Windows sound great but you might not find the right ones you want. In this circumstance, you can simply install the themes from the app community. You can also create a theme that can meet your liking the most.
Do you think that it must be difficult to customize this tool for making it more stylish? It is not difficult at all. All you have to do is just tweak the UI look and feel using Less or CSS. When you want to add major features, you can use JavaScript and HTML.
The great thing about this text editing tool is that it can work across operating systems. Whether Linux, Windows, or macOS, you can use this tool with no exception. It also comes with a smart autocompletion feature that can help you write code much faster.
There is no need to worry that you will also find it difficult to open a specific file. You only need to browse it easily using this tool. You can find the file, a project, or even multiple projects easily in one window.
Anytime you want to find and preview a specific text, you can do it easily with this tool as well. You can even replace the text while typing across the project or a file.
To make your job much easier and organized, the tool also offers you multiple pane features. With this feature, you can split the interface of the app into multiple panes.
This way you can compare and edit code much easier across different files. Atom free download is great.
Other Link Atom
Atom 32-bit /Size:184 MB