WinNc (2021 Latest) Download for Windows 10/8/7/XP | Managing a wide range of file types on a PC can be a frustrating task to do. But, with a good file manager application, this issue can be solved effectively. WinNc is one of the best file manager tools you can find out there. But, what is so good about this program? Find all the answers on the following page.
About WinNc for Windows
WinNc is a file manager application created by Dunes Multimedia. It is a software developer headquartered in Wijk aan Zee, the Netherlands. The software is specially designed to allow you to enjoy a fast transfer speed file manager. It has been developed and updated to meet today's demand.
It can be said the software adopts the same system as Norton Commander. It comes with two different panel layouts to make it possible for you to open the two folders and view the content at the same time. In this way, it will make it easier and faster for you to find the files you are looking for.
Key Features of WinNc
To ensure that you can enjoy a different experience in arranging your files, WinNc is loaded with many useful features. These include:
This feature will make it possible for you to get access to your files, the recent used in particular, in much easier and faster ways. This is because the software keeps tracking the files and folders you have used previously. So, you can find them easily in the quick access menu.
The logical color feature offered by the software will allow you to determine the file actions for both your folders and files. It means that you can easily track and identify whether a certain file or folder has been compressed, moved, or copied.
The dual-panel interface feature of WinNc is specially designed so you can work with your computer fast and effectively. This is because the feature can layout itself to help you improve your productivity.
More Customization Options
With this feature, you can have more freedom to manage your folders and files on your devices. You can change the themes, panel options, and visual features of your computer easily by using this software.
Here are some screenshots and features of WinNc for Windows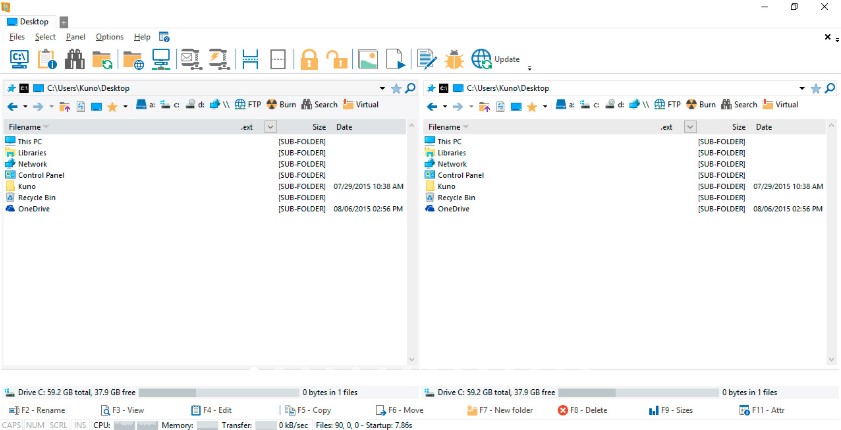 WinNc Desktop features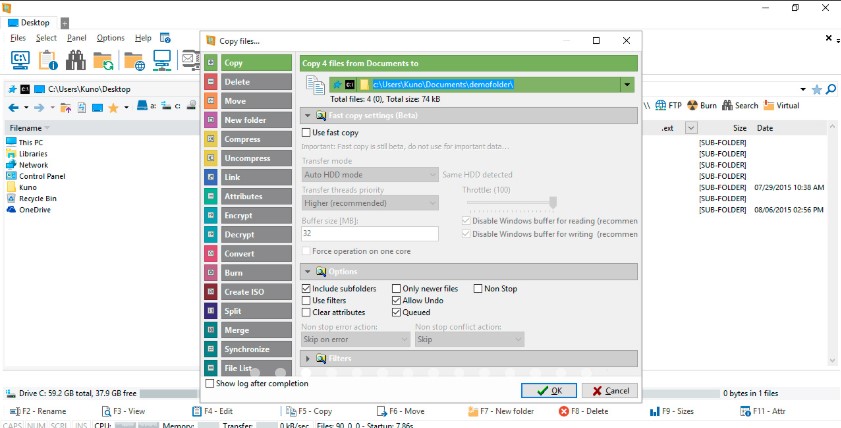 WinNc Pictures features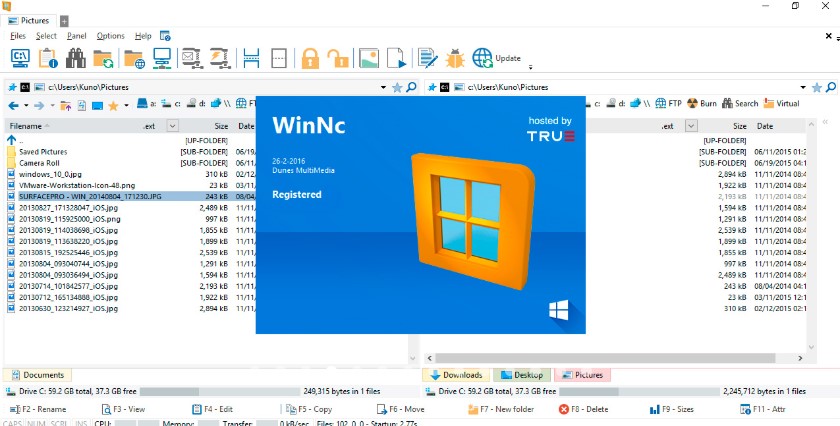 WinNc Option features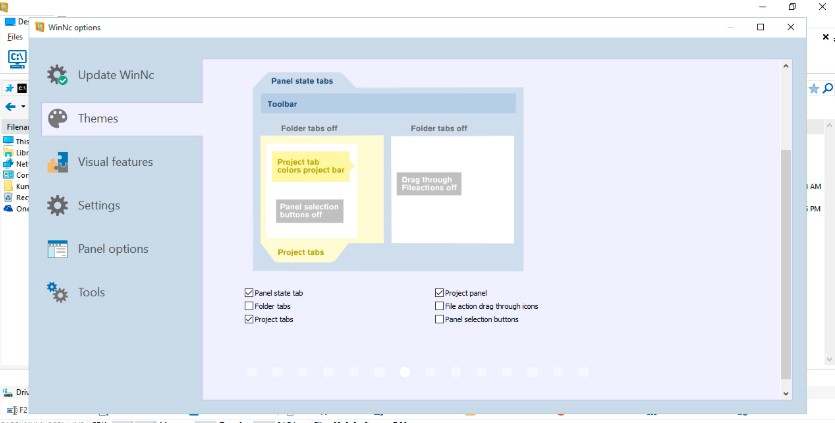 One of the best things about WinNc is that the file manager only requires a simple operation. The system will allow you to use the function keys on your keyboard to do various tasks easily. These include renaming, deleting, moving, and copying files. Also, there are many filtering settings and options available.
Other Links Download WinNc for Windows
WinNc 64-bit /Size:9.70 MB