Not all people can edit video and audio files. But with VEGAS Pro for Windows, this editing task will be easier to complete. Even if you are just a beginner, you can still edit any audio and video materials like a pro with this software. Here are all the reasons why you will love this software for video editing jobs.
Basic Editing
If you are new to video editing, VEGAS Pro comes with basic editing tools to make your jobs easier. All you need to do is just click the Import button available to add clips to your editing project. You can select the clips from the in-program version you can find in the File Explorer of Windows.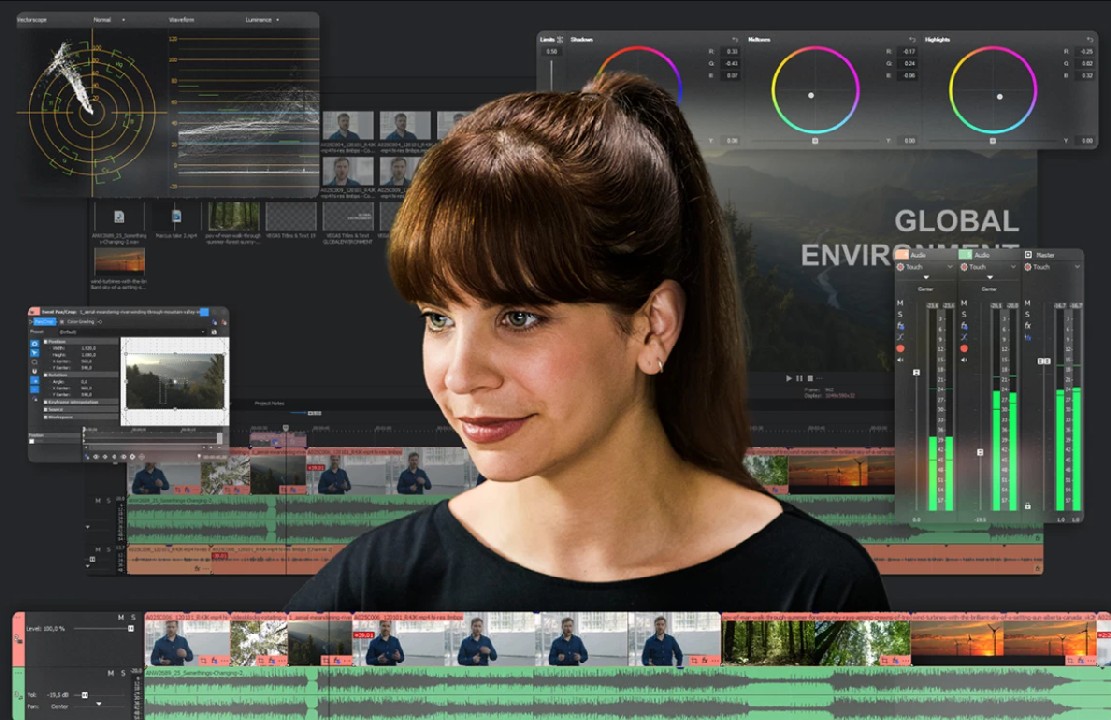 As an alternative, you can just drag the video shots from File Explorer directly onto the timeline or source panel. Interestingly, the software allows you to edit videos from a wide range of formats. These include HDR, HEVC, BlackMagic Raw, AVCHD, XAVC S, and R3D.
You can also use the Media Tags checkbox found in the Views button dropdown on the VEGAS Pro download for Windows to add keyword tags to your videos. The button will also make it possible for you to create shortcut key combinations easily. You can also use it to shift from details, thumbnails, and list views.
Flashy Video Effects
You can press the Transitions bar found just below the source panel to get to the transition options easily. The thumbnail diagrams provided by the software can describe the effects of the transitions well. Interestingly, they are divided into 6 different categories, including Zoom and 3D Blinds.
Picture-in-Picture
Unlike other software with similar purposes, VEGAS Pro comes with unique ways to allow you to create PiP (Picture-in-Picture) effects. Not only that but the Video FX provided in the feature becomes the easiest tool to use.
The Picture-in-Picture tools of VEGAS Pro free download come with 6 preset layouts, much for your pleasure. However, you need to know that the software will not nudge the track down available if you drag a video from the File Explorer or source panel.
Instead, you need to do some additional steps to create PiP Windows. In this way, you need to make a new track to overlay the existing one.
Motion Tracker
Another great feature you can find in VEGAS Pro for Windows is the motion tracker. You can find the tool from the Video FX list available on the left rail. This feature allows you to pick up an effect that you can use for tracking in the timeline.|