The video editing process is much easier by using Adobe Premiere Pro for Windows. This software is suitable for film, TV, and web editing. Users can use this software with other Adobe apps, including Adobe Sensei and Adobe Premiere Rush. As a result, the final result will be outstanding. The features and tools are easy to use. That's why Hollywood filmmakers, TV editors, YouTubers, videographers, and other users love to use Adobe Premiere Pro.
Helps to Create Videos Based On Industry Standards
Creating videos based on industry standards is one of the keys to attracting a lot of viewers. Adobe Premiere Pro helps videographers and editors to achieve those standards. Let's say you can edit the videos based on the native format. It leads you to create professional productions, such as films, TV, and web videos with high-quality color and graphics. Some TV series and feature films use this video editing software and produce great results.
Efficient Workflow
Adobe Premiere Pro supports video editing based on industry standards. Because of that, users have to work efficiently to launch the result on time. Indeed, this software helps to achieve this goal. You will be able to polish your work. Some automatic tools work well to reach the standard in a tight schedule. This video editing software is more powerful, along with the use of other Adobe apps. For instance, Adobe Sensei improves videos with footage to make them more attractive. Users can also combine it with the tools by Premier Rush to capture footage and edit the videos on all devices. You can do the process anywhere and anytime you want.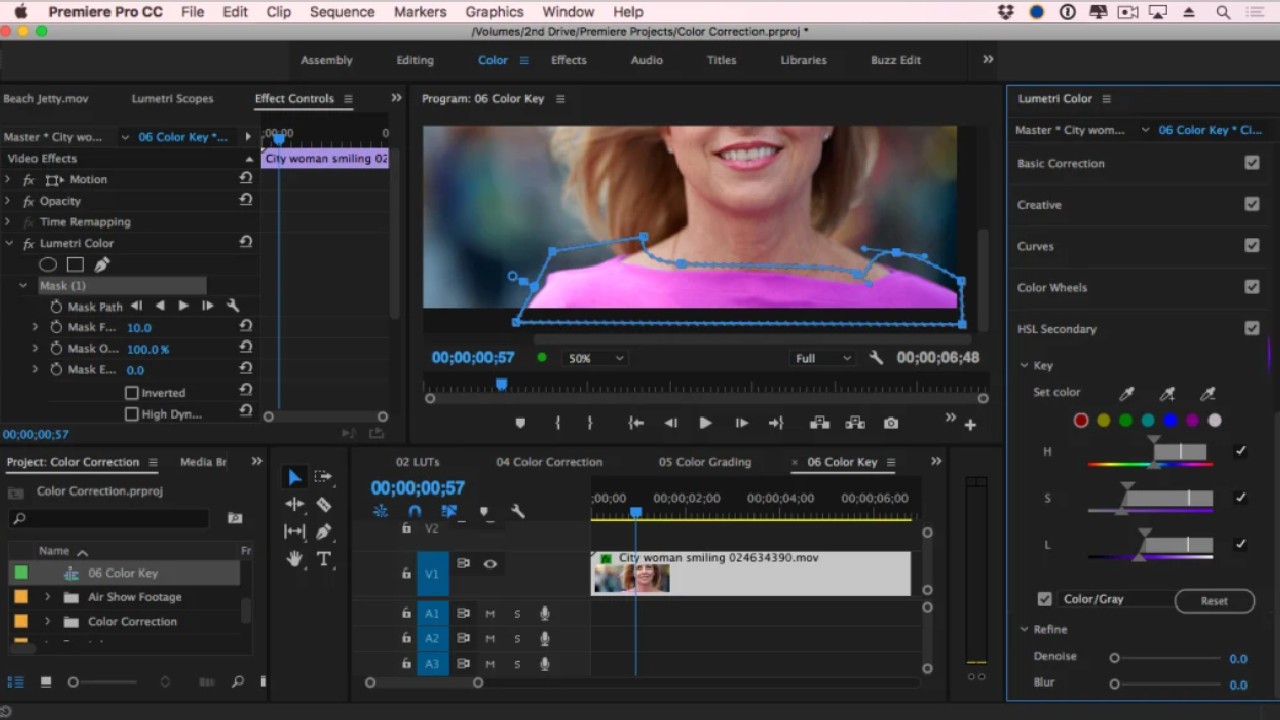 High Compatibility
Creating and editing videos involve a variety of devices, formats, and platforms. Users have to make sure that the editing software is compatible with the tools that they need. Adobe Premiere Pro knows about it. That's why the developer improves this software to be compatible with any camera, format, and platform. You can edit video footage in any modern format, including 8K and virtual reality. This software is also compatible with a variety of file formats and media or even mobile devices. The more compatible the video editing software, the faster you finish the editing process. The latest Adobe Premiere Pro version is compatible with other apps, such as After Effects, Adobe Audition, and Adobe Stock.
Valuable Features
Adobe Premiere Pro for Windows has several valuable features that help the video editing process a lot. Those features can't only help to edit color and graphics but also audio. Users can use Lumetri Color tools, infographics, Motion Graphics templates, Essential Sound panel, and others to improve the quality of the videos. You can try to Adobe Premiere Pro free Download service to feel the benefits.