As you know, SWF Player for Windows allows you to see flash video content on your computer without having to be connected to the internet. The app is free to download and can be used easily just by opening the SWF file in the player or double clicking the SWF file and opening it with SWF File Player.
Another reason why you should consider SWF Player as your player is the fact that it comes with flash players, which is a great way to view classic flash content. Although many web developers no longer create a lot of flash content for the internet, you may find some websites that still use it.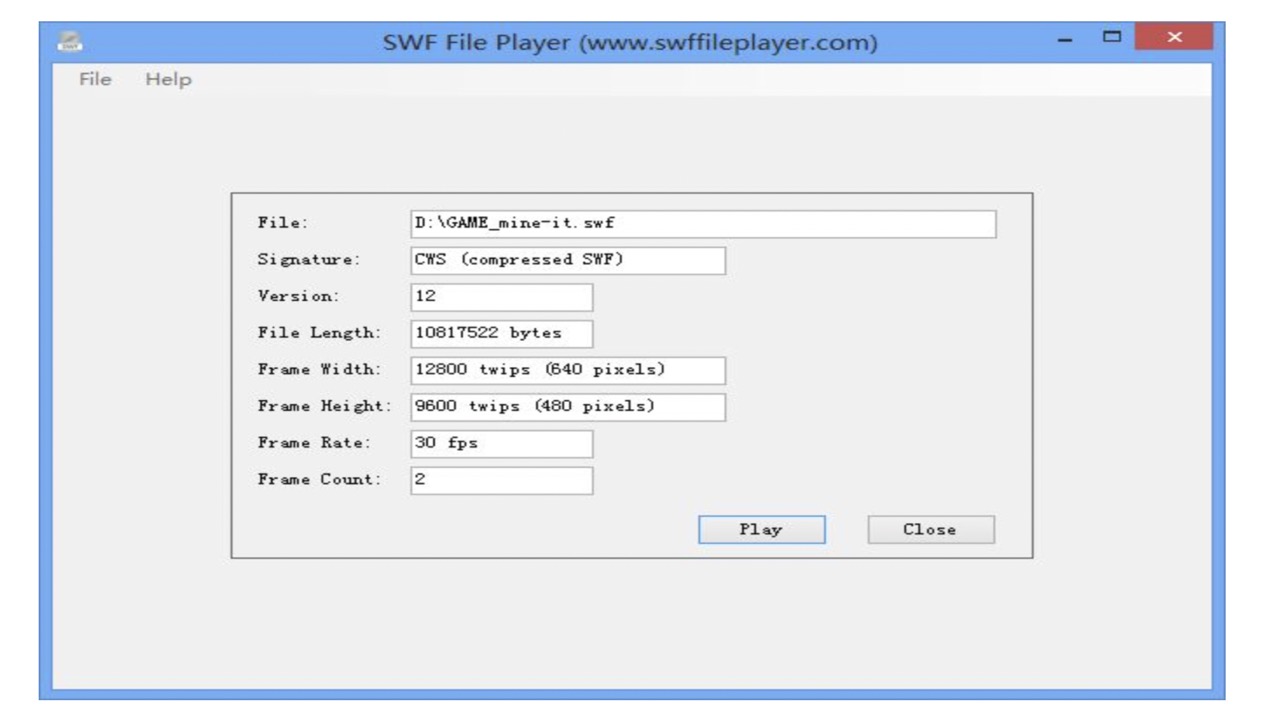 Everything You Need for SWF Files
If you have SWF files downloaded to your computer, you can view them with this player, whether you are offline or online. SWF Player for Windows stands for Shockwave Flash, which was a classic way to provide interactive content to users. The moment you open the SWF file, the window will automatically resize to accommodate the size of the content.
Keep in mind that this program is freeware, so you don't have to pay anything.
How to Start SWF Player for Windows
While SWF Player download for Windows is free to get, the app is easy to use. Here is how:
1. To quickly start the player, open the "File" menu and select "Open."
2. Find the SWF file you want to play.
3. The message box should display the metadata tag information associated with the file.
4. Once you select the "Play" button, you will see the flash content in the window.
5. The F11 hotkey lets you switch between window mode and full-screen mode.
It's Free and Provides Six Metadata Tags
When you search for a SWF Player free download on the internet, you can get and use it on your Windows for free. SWF Player for Windows also lets you enjoy your favorite flash games and videos. The computer system requirements are not very strict for modern computers. You just need .NET Framework and Shockwave Flash Object installed on your computer. If you have a modern computer, it should already be on it.
The player can also read six different types of metadata tags. The signature tags provide information about the author. Other information that will be provided includes frame rate, file length, number of frames, and version number.|