Streamlabs OBS for Windows is open-source software designed to help streamers manage their various activities during Livestream. This software has been used by various streamers on different platforms such as Twitch, Facebook Gaming, and YouTube.
Streamlabs OBS allows you to broadcast everything from your desktop. As an aspiring professional streamer, Streamlabs OBS will allow you to add themes, widgets, subscriber goals, and display live chat.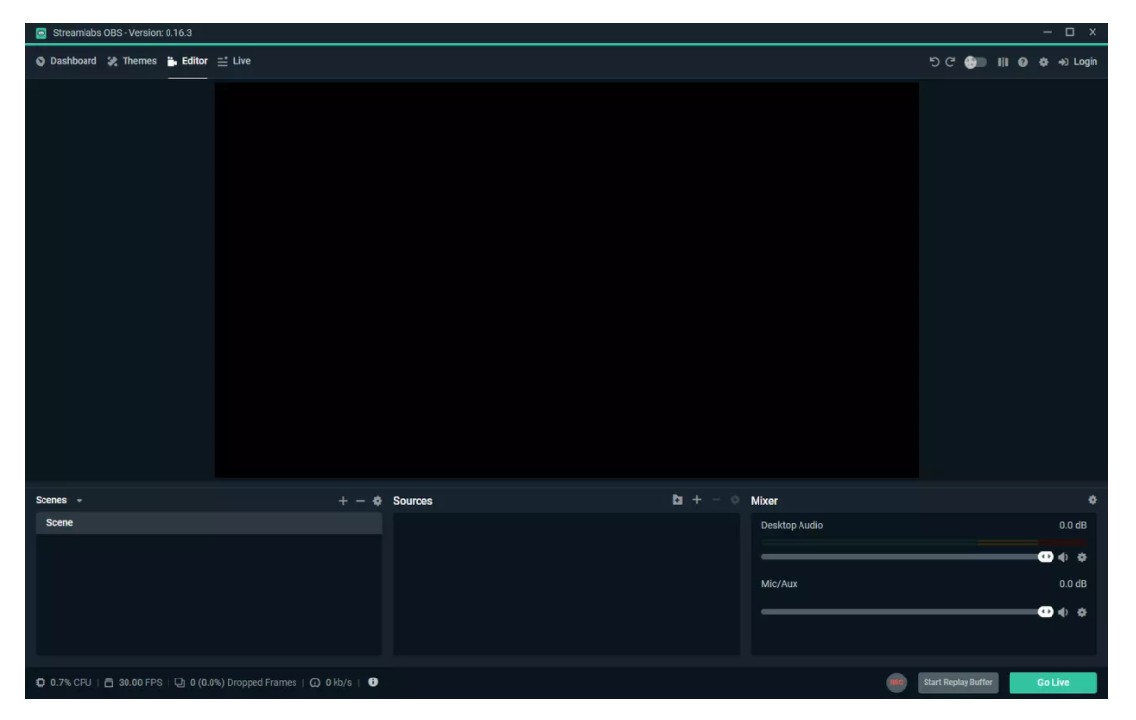 Streamlabs OBS allows you to simplify these activities in a non-complicated and intuitive UI. The best part? Streamlabs OBS free download is here. Unfortunately, Streamlabs OBS is currently only available for Windows.
Key Features
Like OBS Studio for Windows, Streamlabs OBS offers some exciting features in one compact display. All of which is essential to create a stimulating and engaging Livestream for your audience. After you download Streamlabs OBS, you can use these features:
These unique features will allow you to use various Snapchat-like filters that can be engaged through viewers' donations.
Forget about switching different windows during Livestream. Instead, you can combine multiple displays such as LiveChat, dashboard, and video into one windows. As a result, you can optimize your PC by saving up to 25% of your CPU and RAM.
Select one of the available Streamlabs OBS for Windows themes from the template gallery. In addition, you can also create a unique display layout to distinguish your Livestream from other streamers.
Setting up your Twitch stream
Setting up your first stream is not as hard as you might think. If you want to stream on Twitch, you can follow these instructions.
Go to Twitch.TV and sign up to create your Twitch account. Wait for a few minutes until you receive the confirmation email. Then, you can perform Streamlabs OBS download for Windows.
Set up your stream layout by opening the Streamlabs OBS' Editor tab. Add some elements by clicking the Plus Icon in the Source Menu. From there, you can add your face cam, donation widget, subscription, and live chat.
Optionally, you can do some experiments by selecting the Theme tab. After that, you can download your desired theme and customize it to your liking.
When you're finally ready to go live, click the GO LIVE button in the bottom right. From there, enter the title of your stream, and select one of the stream categories.
Finally, you can Click Confirm and Go Live.
So, Streamlabs OBS is a great tool to create a highly accessible and engaging Livestream for streamers. Streamlabs OBS download can be performed freely. So, download Streamlabs OBS now and become a professional streamer.|