Send Anywhere for Windows is a file sharing application that takes an easy, quick, and unlimited approach to file sharing. Cloud sharing or storage services often offer a promise of unlimited file storing and sharing but their speeds and usability is compromised. Send Anywhere is for anyone wanting to share quality content, quickly, from any device to anyone in the world.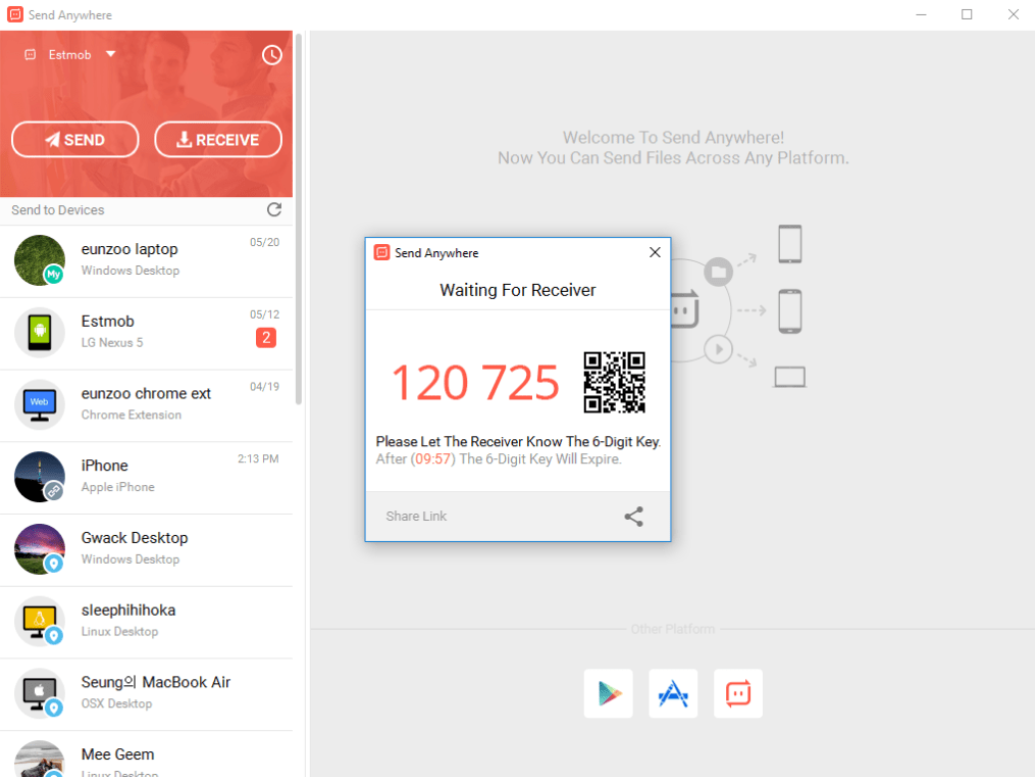 Features of Send Anywhere
Real Time File Transfer
You can share files using a 6-digit key in real time. It will start to send files when entering 6-digit key in receive device.
Share files with link
Create a link when you can't transfer files in real time or if you need to share files with multiple people. By using a link, you can also download files without any count limits during expiration time.
Device to device
Also, You can send files to a specific device. You can easily transfer files between devices that you frequently send without a 6-digit key or a link.
Attach large files to email
You can easily attach big files by using Chrome Extension, Outlook add-ins and Send Anywhere's website.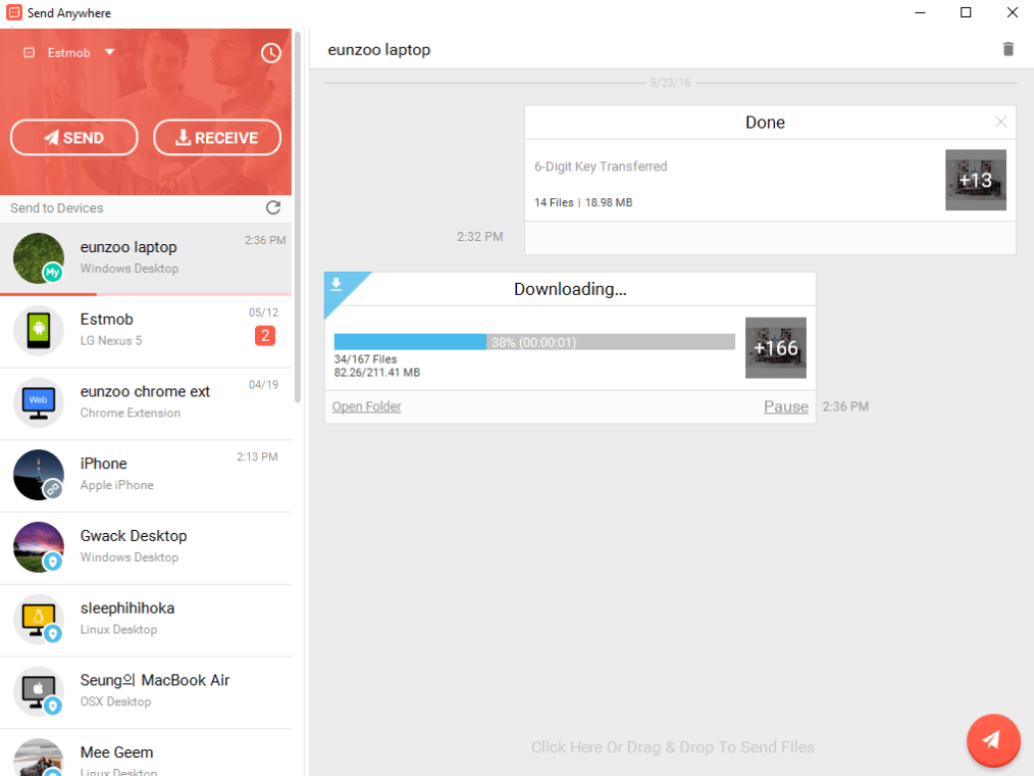 Send Anywhere for Windows is quite easy to work with, requiring you to simply load the file or the directory site that you desire to transfer, by checking out your PC and opening it in the application.
Send Anywhere makes use of p2p networking to bypass cloud storage therefore making the transfer procedure much more protected as well as quicker. Additionally, Send Anywhere calls for no login or registration – all that is needed is an once six digit code that will sync the sending as well as receiving device.
Other Links Send Anywhere
Send Anywhere 64-bit /Size:95.53 MB