With so many options of video format and type, Android users will need a powerful and versatile video player app on their devices. For that reason, KMPlayer for Android was created. This video player has various features that allow you to enjoy your favorite video at maximum pleasure. Moreover, it also can play various formats of video on your Android device without lowering its quality.
Compatible Format on KMPlayer
KMPlayer for Android mobile is an app that can play many video formats, such as:
3G2,
3gp,
3GP2,
Amv,
Asf,
Avi,
Divx,
f4v,
flv,
gvi,
iso,
m1v,
m2v,
mkv,
mov,
mp2,
mp4,
mp4v,
mpeg,
MPEG1,
MPEG2,
ogm,
OGX,
rec,
rm,
avi,
tod,
VOB,
WMV,
And many others.
Moreover, this app can play those formats flawlessly. You can enjoy them without having any problem with quality or their speed. This high compatibility will remove the limits that you find a lot on other similar apps. Now, you can play any video that you like.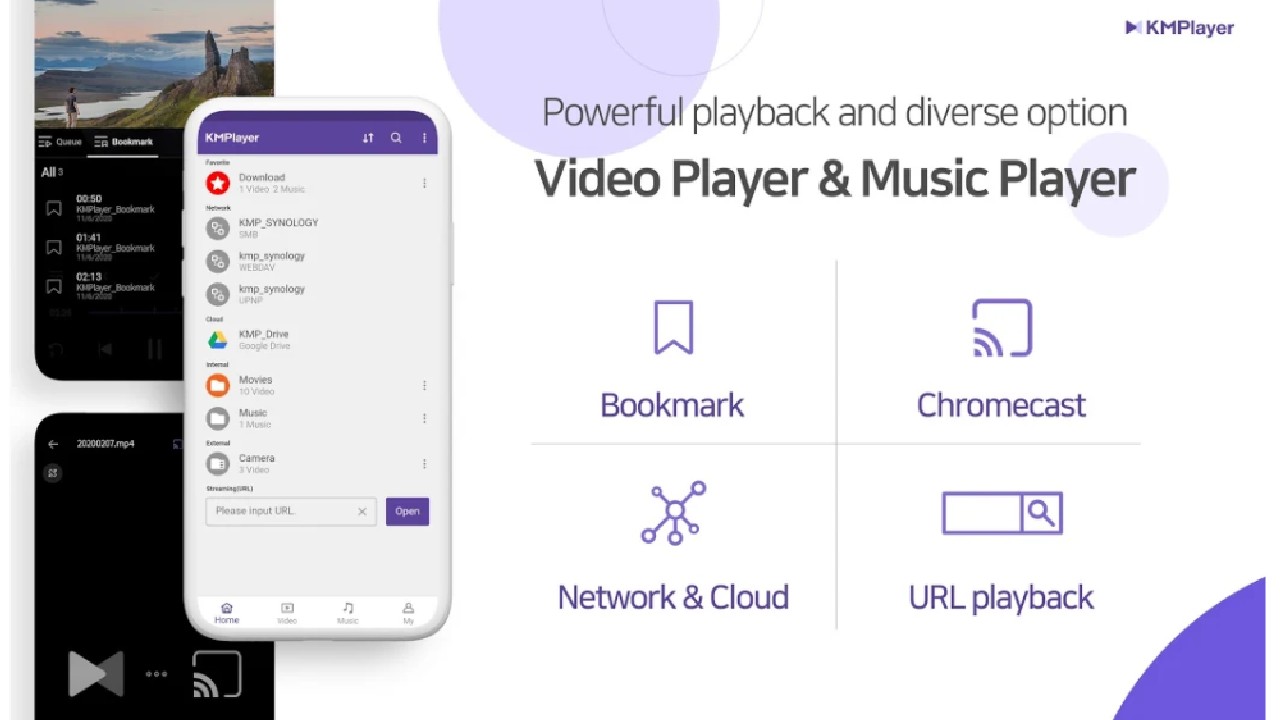 Compatible with Various Subtitle Formats
When you have a problem understanding the conversation in a foreign-language movie, you can always use the subtitle file from many sources on the internet. Sometimes, the video player for Android can't display those subtitle files because it doesn't support its format.
However, KMPlayer won't give you that problem. It can display all kinds of subtitle formats, from the popular SRT and ASS to the other formats, like SUB, SSA, or RT. Now, you can watch those movies without any problems.
User-Friendly Playback Features
The creator of this app designed one of the most comfortable playback features. You can find the touch shortcuts feature that allows you to play any video file that you want much easier. You also can use the gesture mode to increase the volume or lower it down. This feature is also applicable for playing or stopping the video.
Free App for Android
KMPlayer is a free application. However, before you download and install the KMPlayer APK, make sure you use at least Android 4.0 OS or higher. Now, you have one of the best video players you can find for your Android mobile. It is the best option besides MX Player for Android that you can choose today.