HandBrake for Windows is multi-platform video compressing software. It is free, open-source tool that supports any format to a selection of modern codecs. With this program, users will be able to compress video sizes without reducing the quality. The best thing of it is that it supports a wide variety of video formats so that you do not need to find other software to compress a video with a certain format. Smaller-sized videos will make it easier for you to share them both online and offline.
A Glimpse of HandBrake
HandBrake download for Windows is open-source software that you can use to convert and compress videos. It also enables you to setup the quality, size, format, resolution, and audio of a video. It also allows you to apply many interesting video filters, as well as se the video codec, audio coded, bitrate, quality and framerate, sample frequency rate, and mixdown.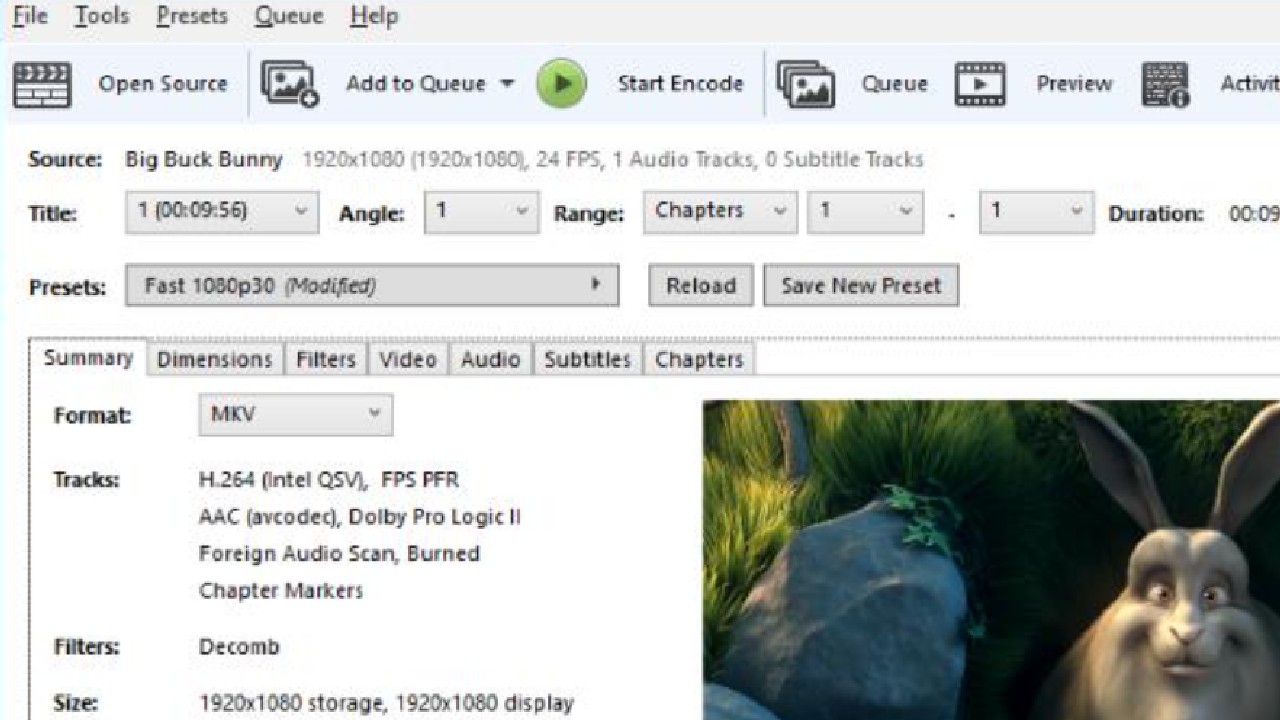 Features of HandBrake
HandBrake is one of the best video converting software since it is rich in useful features. Below are the great features equipped in the program.
Supports Nearly All Video Formats
One of the reasons why HandBrake is recommended is because it supports nearly all video formats, from old formats to latest formats. Some video formats that the program supports are MKV, MP4, AVI, MPEG, and many more. Each video format has different benefits. If you want a video with cinema-like quality or resolution, you can choose MKV.
Easy to Use
Thanks to its simple interface, HandBrake is so easy to use, even for novice users. It also has a series of features that are easy to understand, allowing users to get the best output according to their wish. This software also already provides ready-to-use pre-sets that you can instantly use. For example, pre-sets for DVD or YouTube. With this feature, you only need one click to make your video automatically have the format, size, and resolution according to the pre-set.
Instant Transcode
HandBrake is extremely reliable for converting and compressing videos quickly as it is supported by software/hardware acceleration. With this feature, you will be able to convert an hour video within only a few minutes.
Free and Multi-Platform
HandBrake is open-source software that you can use for free forever. It does not require you to pay any subscription fee to get full access to its beneficial features. Besides free, HandBrake free download is also cross-platform software, meaning you can use it in many various platforms.