GOM Player for Windows is the most popular free multimedia player with its popular video and audio codecs built in.
This software supports almost all Formats Video file formats such as avi, .ogm, .mkv, .mp4, .k3g, .ifo, .ts, .asf, .wmv, .wma, .mov, .mpg, .m1v, .m2v , .vob, .m4v, .3gp / 3gp2, .rmvb, .rm, .ogg, .flv, .asx (video), .dat. and Audio Formats such as .mp3, .m4a, .aac, .ogg, .flac, .wav, .wma, .rma, .alac.
This software was last updated 2020-08-25 with version 2.3.56.5320 which is very complete, you can see screenshots and features such as managing your favorite multimedia files in the playlist menu as shown below.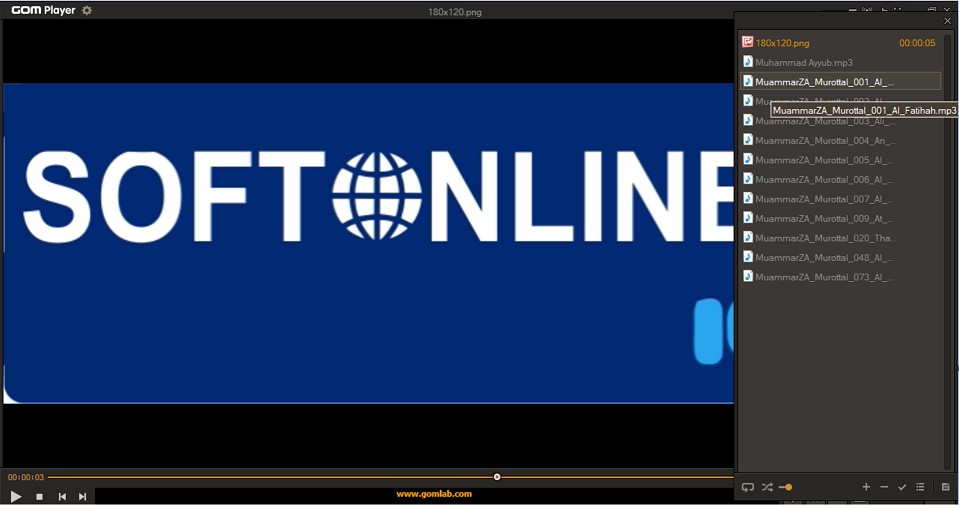 This software is capable of playing incomplete or damaged AVI files by skipping the damaged frames. It can also play files that are locked or partially downloaded such as download errors but can still run when played with GOM Media Player software.
You can download this GOM Media Player software for Windows PC from the site by clicking on the download button for free.
Screenshots and Features of GOM Player Aspect Ratio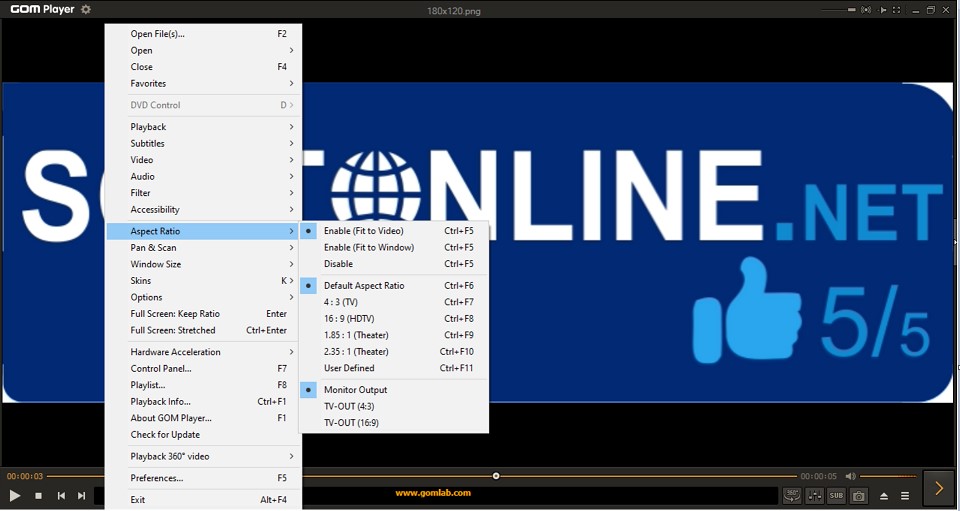 Screenshots and Features of GOM Player Preferences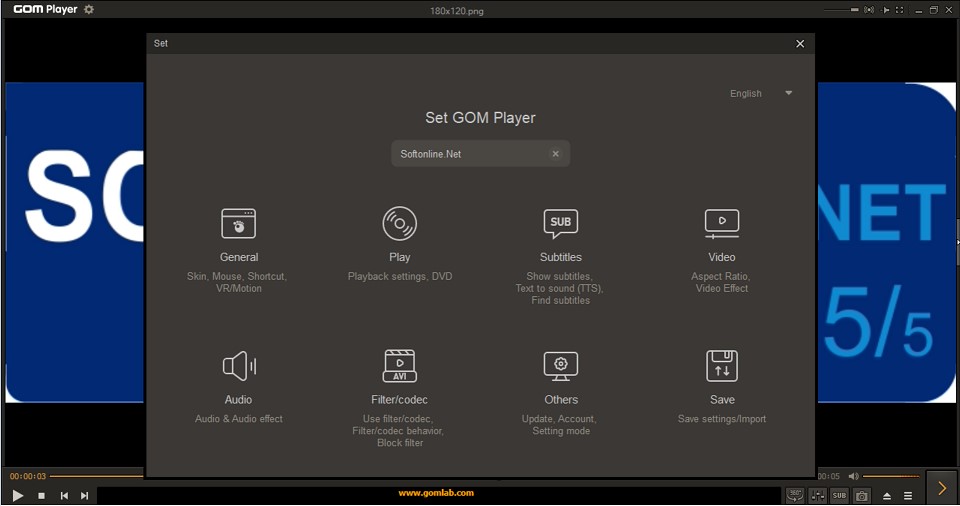 Features and advantages :
Global No.1 Free Video Player
Supports various file formats including AVI, MP4, MKV, FLV, WMV, MOV, DVD and Audio CD. Searches codecs and even plays a damaged file or a file being downloaded.
Movie Subtitles from Classics to Recent Releases
The GOM Player Subtitle Library has data collected for 10 years! Automatically searches and syncs subtitles for the movie being played.
Vivid 360° VR Playback
In addition to playing 360-degree videos in your possession, you can enjoy a high level of immersion in 360-degree mode. (Not supported on Windows XP)
This has changed for GOM Player (2.3.56.5320)
[VOC and bug fixes]
Fixed an error causing crash when playing some contents with embedded subtitles.
Fixed an error that navigation bar was not displayed when playing specific H264 files.
Fixed an error that specific MP4 files were not played smoothly.
Fixed an error that files stopped when browsing the last part of it.
Supported languages : 한국어, English, 日本語, 中文(简体), 中文(繁體), Español, Русский, português, Türkçe, ไทย, Deutsch, français, italiano, čeština
Supported OS : Windows 10(32/64bit) / 8.1(32/64bit) / 8(32/64bit) / 7(32/64bit) / Vista(32bit)