Want to get a more interesting browsing experience with better privacy protection, Cent Browser can be the right choice. Browsing using this software will be safer for you. With a variety of features provided will increase comfort in surfing the internet. Get to know about Cent Browser to increase browsing more freely.
Cent Browser for a new experience in browsing
Cent Browser is software based on the Chromium engine. Where this software is a third party that can help to explore internet better which is modified in accordance with the original function. You will get a higher browsing speed, features that provide convenience for more optimal browsing, multifunctional search bar, to portable software.
Your privacy security will be better maintained when browsing the internet where you will visit the site anonymously and also allows users to browse without leaving a trace of information.
With the additional features offered can increase the use of the internet which is more flexible and certainly more comfortable. Cent Browser for Windows is a free software with full features in it.
Features available in Cent Browser
Flexible tab management: makes it easy for you to be able to find the information you want by using tabs that are used to open URLs, log in with multiple accounts, scroll through all tab bars more easily using the mouse wheel.
Secure security: You can browse more safely when visiting the site you want to visit. Your privacy will be protected by changing it to anonymous and providing options to block some dangerous things when browsing. You can be more comfortable opening multiple accounts with an incognito window.
Download free : To be able to use this site, you can easily download it for free. This software is also suitable for use from Windows XP, Windows Vista, Windows 7, 8, 8.1 to Windows 10.
Memory will be optimized: Cent Browser can help to set special modes to save computer resources and automatically erase memory so that the browser can function optimally.
More complete features: Using Cent Browser allows you to create your own QR code. Equipped with drag that helps you to search or perform various functions more quickly and a variety of interesting features that can increase security and comfort in browsing the internet.
Here are some screenshots and features of Cent Browser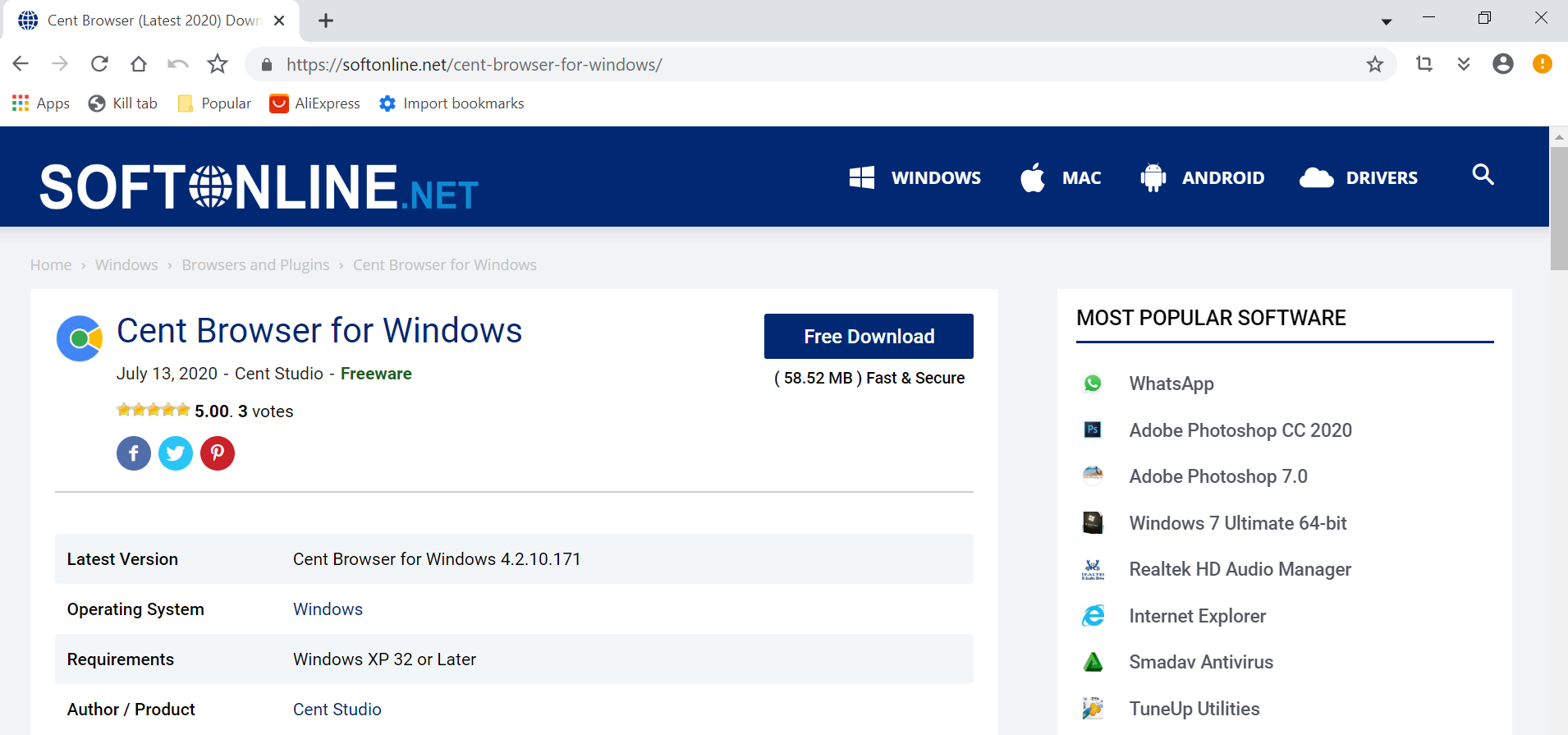 Get Google smarts in Cent Browser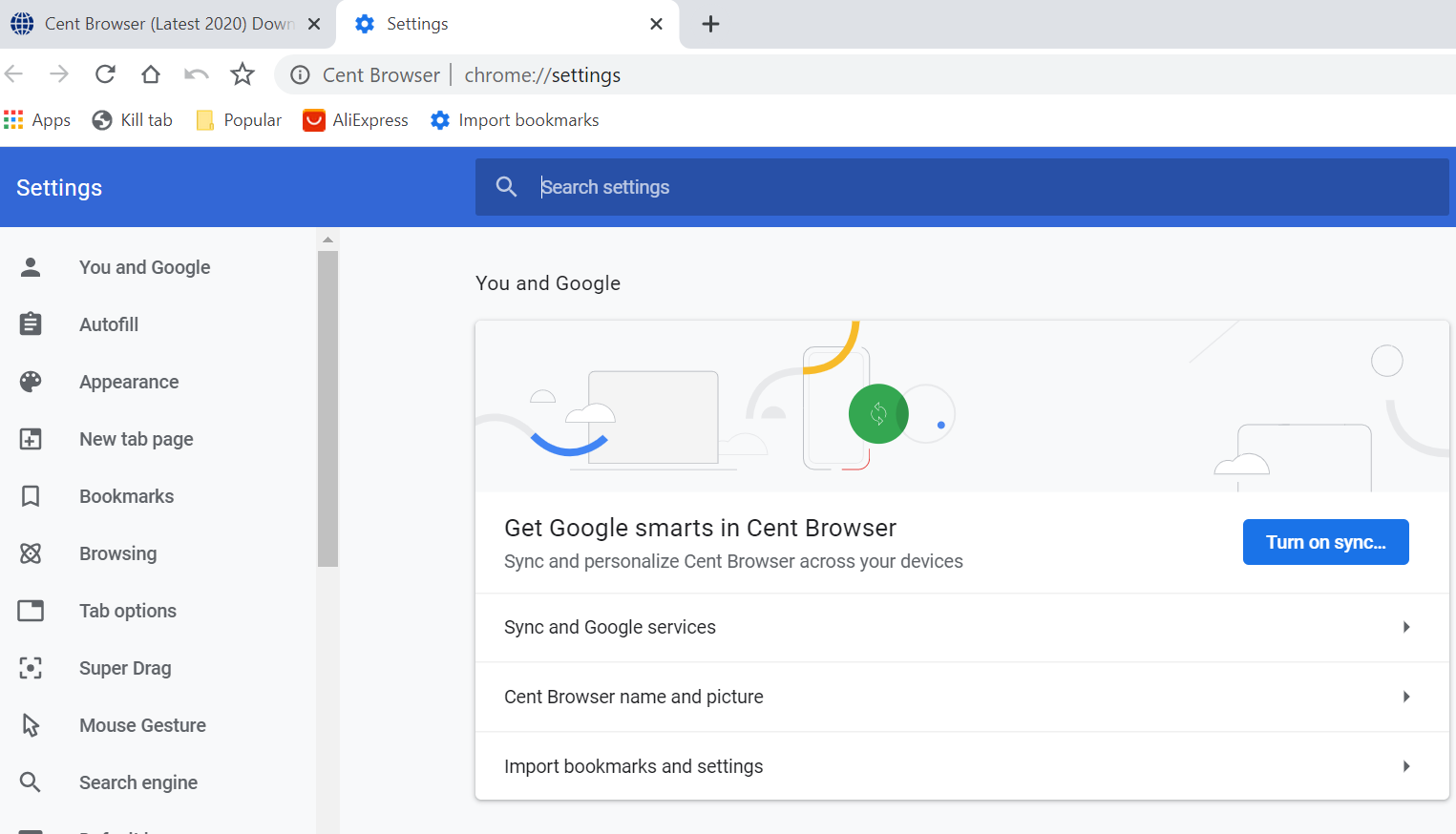 Tab Options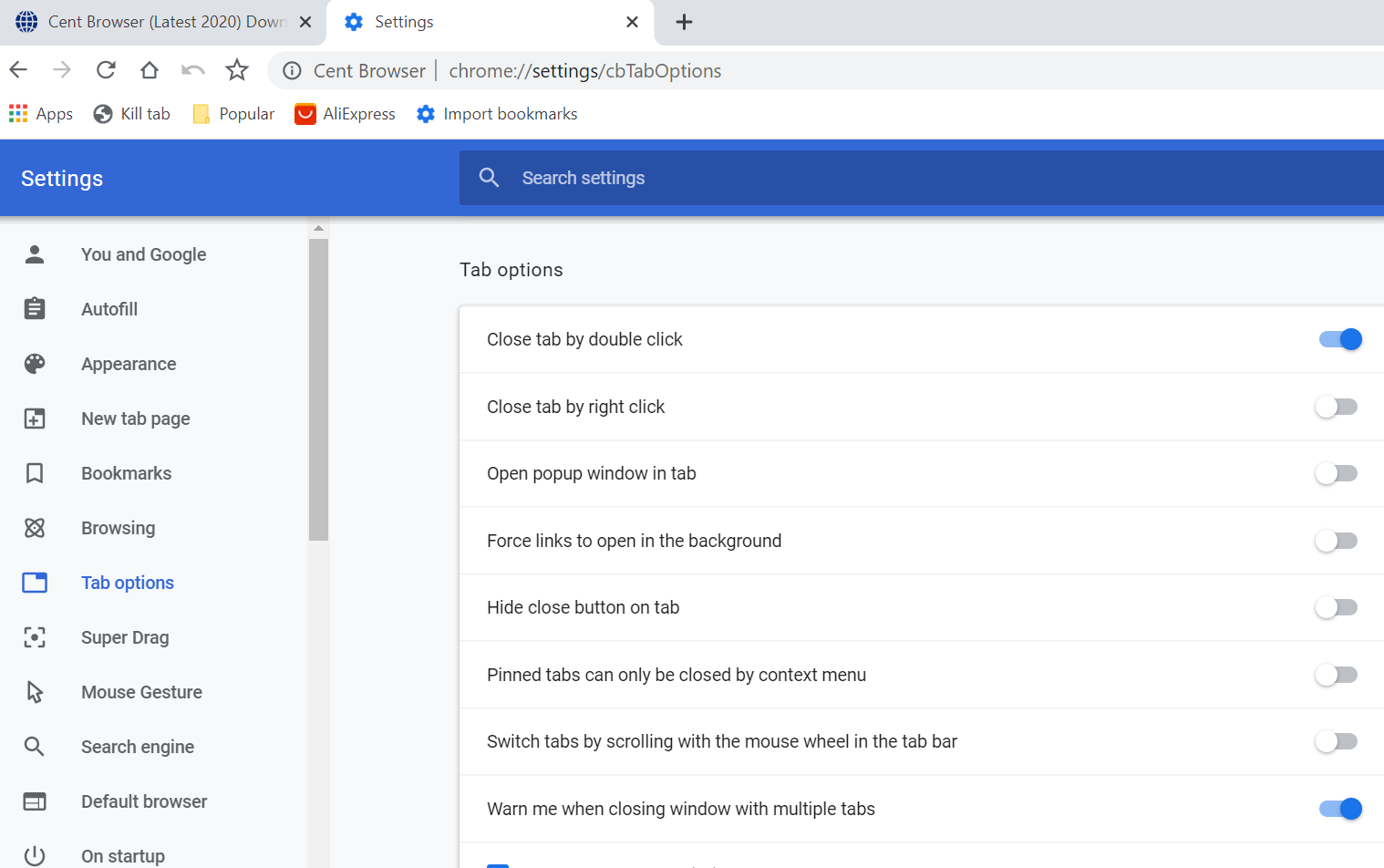 Cent Browser for Windows helps users get a more comfortable browsing experience. The features provided can make it easy for users to surf the internet safely while maintaining their privacy. Ease of using features and a safe browsing experience can keep users away from all the worst possible things such as identity theft and others.
Video : Cent Browser for Windows