The presence of Avira Antivirus Pro is not a stranger. It comes among the lineup of the best antivirus brands in 2020. But is this product going to protect you one hundred percent? How do you know if Avira is good? Below, we have information for you about this product. You would love this product more after reading this article.
Features and highlights of Avira Antivirus Pro
The best part of this antivirus is that you can use it on your computers and smartphones. The system supports Windows, macOS, iOS, and Android. You get update notifications when the updates are available.
On the other hand, the updates are fast and light. Installing this antivirus gives protection to your devices from ransomware. The Pro version also allows you to give robust cloud protections.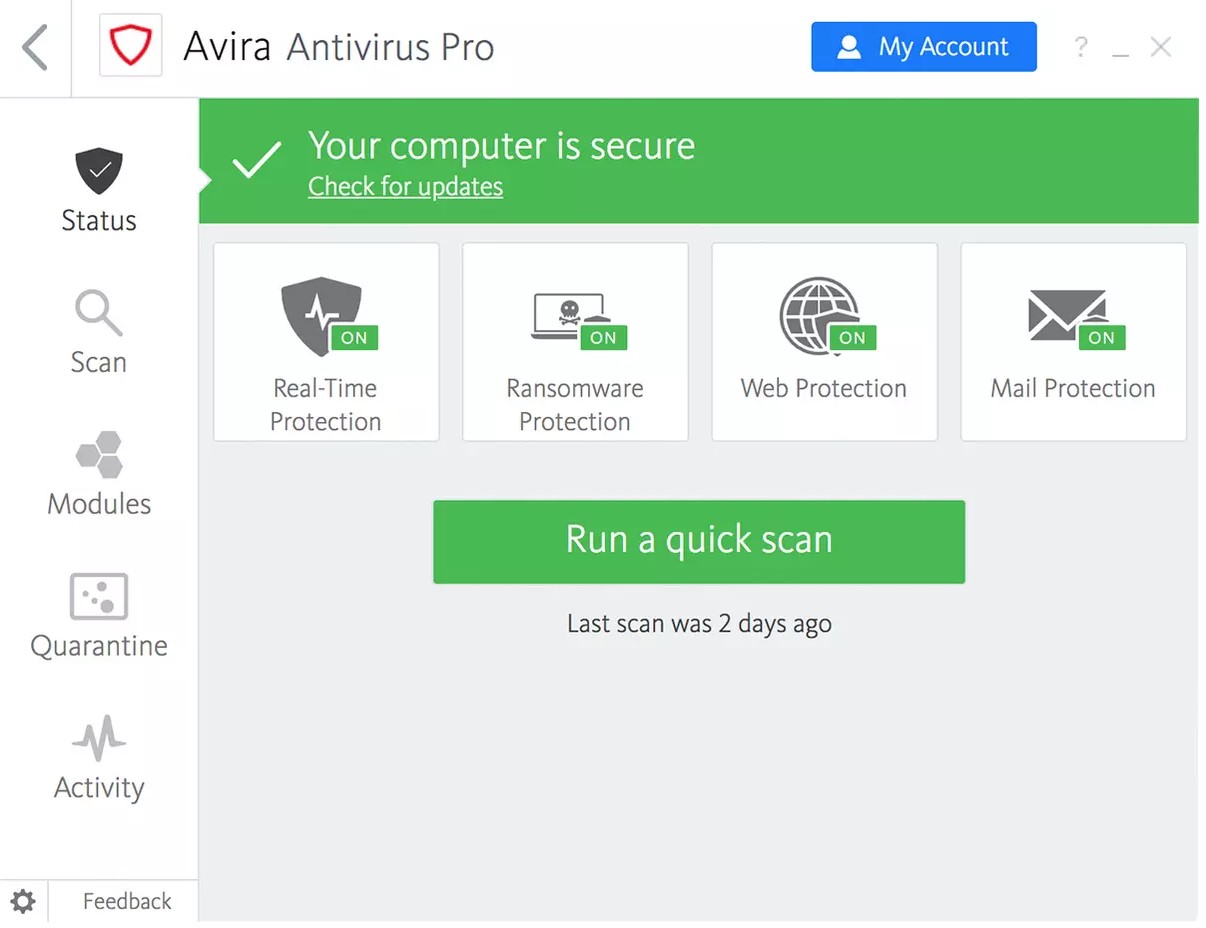 What if some files are damaged? This antivirus has a feature that helps to repair damaged files. You can start from Avira Antivirus Pro Download to begin your journey with this antivirus.
The customer support is unbounded while you don't need to deal with ads at all. Are you a gamer? You can set the antivirus to the "Gamer mode" so you can do your things peacefully.
Things you love from Avira Antivirus Pro
Talking about security features, Avira provides better options compared to rivals. According to our lab tests, Avira scored quite highly.
You can obscure files in real-time with Avira's Protection Cloud Technology. In case you will use the app for multiple devices, you can sign up for its affordable package.
Things you need to consider
A few things might be a deal-breaker for the pro version of Avira Antivirus after all. Even though you've paid for the antivirus, the protection is not much different than the free version.
Setting up and installing the antivirus on your device might require your focus – it's quite messy. Even though Avira comes with several useful tools, they have separated modules so you need to manually install one by one.
Verdict
The paid version of Avira Antivirus comes with a bunch of interesting things. This is one of the strongest protections you can find on the market.
This product is great for big organizations or those who need antivirus for multiple devices. Other than that, Avira Antivirus will protect you against malware and ransomware better than others. With excellent customer support and robust features, Avira Antivirus Pro will protect your devices and put your mind at peace.