ALZip for Windows is a compression and archive utility developed by ESTsoft. It is a file compression program that is capable of extracting 40 different zip file archives. It can make zip files divided into 8 different archives, such as ZIP, TAR, EGG, and others.
ALZip for Windows is supported by Unicode and other advanced features. It is actually a new additional to the ALTools family. By using this tool, you will be able to extract more than 36 kinds of archive formats.
ALZip for Windows
This program is also capable of opening CD disc images, such as BIN and ISO as well as virtual CD drives, such as LCDs. Moreover, it also allows you to create ALZ archives with unlimited sizes. This is ideal for saving videos with the RAW format.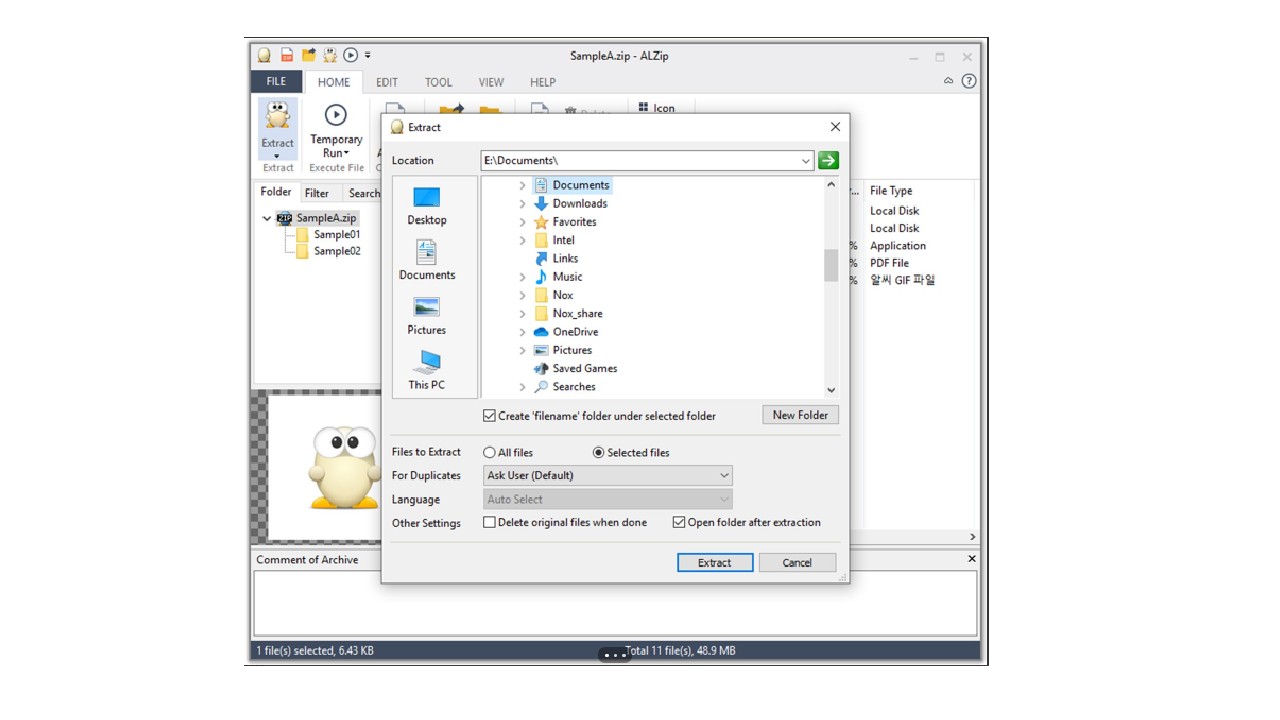 ALZip free makes it easy for you to get archives extracted, divide it into some parts, as well as add a password for protection. This app is totally complete, it even includes a utility to recover lost or forgotten passwords. Besides, ALZip also offers other interesting features.
Some of these interesting features are the ability to integrate into Windows operating system and a number of antivirus programs, as well as the ability to fix damaged Zip files. ALZip for Windows is a great alternative to WinZip that allows users to unpack compressed files, such as RARs and ZIPs.
With this app, you can unzip nearly any files you throw at it since it is compatible with ZIP and more than 40 different compressed file types. More than that, it lets you select which program you want to open a specific file instead of automatically choosing one for you.
ALZip is a great pick if you want to unzip files that have been downloaded from eMule or other P2P networks. It is because this app scans virus and malware before opening them. Once again, it ensures your PC is protected.
This tool is highly user-friendly and its interface is neat and clear. It does not hide decompressed files in troublesome locations just like some programs do.
Pros of ALZip
• Allows you to select an app or program to decompress to.
• Easy, simple, and fast to use.
Cons of ALZip
• Does not have the ability to create RAR files.
For those of you who are searching for a free, powerful decompression tool, it is worth to try ALZip. Many websites on the internet provide ALZip free download.|