Xtreme Download Manager XDM is an app that helps to fasten your download speed. The app can increase the speed up to 500% than usual. It is safe for streaming videos from websites like YouTube, Facebook, Google Video, and many more.
This software also allows you to resume broken or dead downloads as well as schedule and convert downloads. Like WhatsApp for Mac, it is integrated from many web browsers like Mozilla Firefox, Opera, Quantum, etc. You can download and save the streaming video from its web.
Download The Streaming Videos
As mentioned above, you can download the FLV video using this app. Any sites such as YouTube, Google Video, and My SpaceTV are available with XDM software.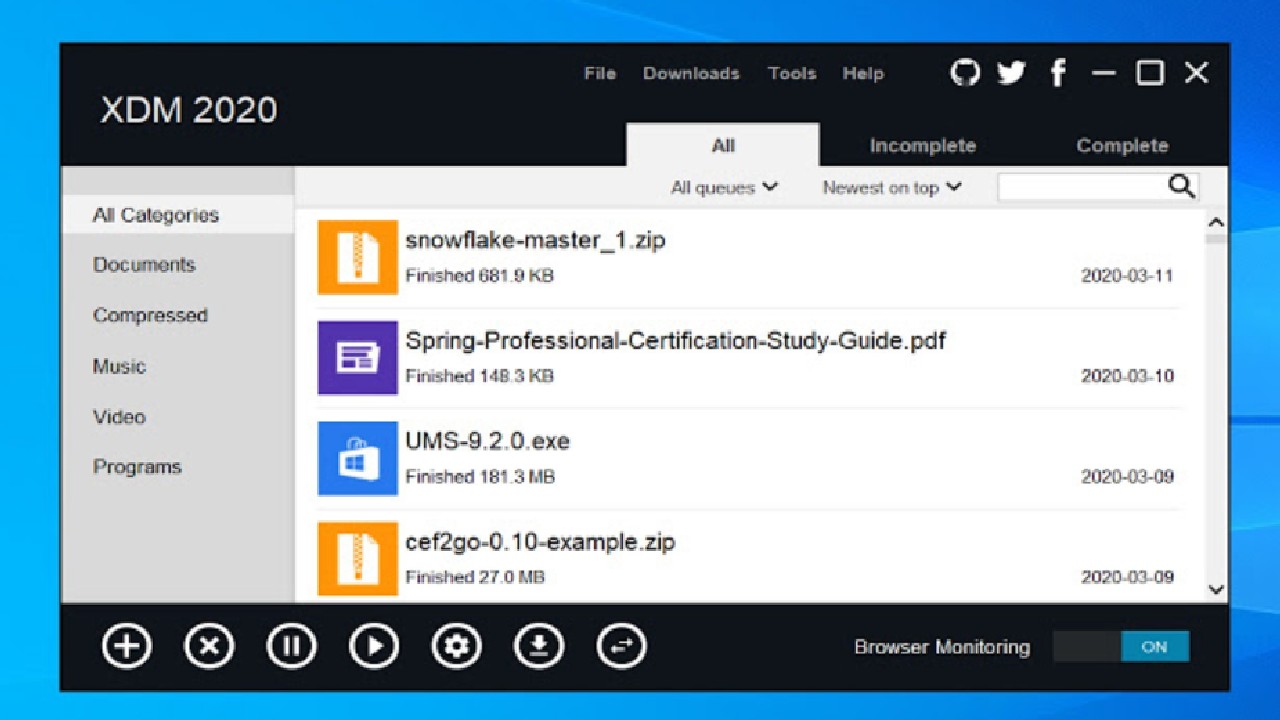 It is best and recommended to download web embedded video. You require the app and internet connection for video downloading. Once the downloading process finishes, you will see the pops up button.
Download Faster
The downloading process has a speed five times more than any similar app. It happens because of the technology of intelligent dynamic file segmentation. So, you can not compare this to any other software.
During the process, XDM downloads files dynamically. It reuses the available connections and no additional connections. Xtreme Download Manager XDM does not use the login stage as well to get better performance.
Available in Any Browser
XDM supports various web browsers, especially well-known ones. It allows you to access using Google Chrome, Opera, Vivaldi, etc. You can work on your PC using multiple computer programs like Windows, macOS, and Linux.
Download Resume
The unfinished download will resume automatically. The app is completed with comprehensive error recovery as well as resume capability. Both will help to restart the interrupted downloads due to bad internet connections.
Because of that, the app is suggested for video download. Apply it and leave your worry on network problems, unexpected power off, or computer shutdowns.
Supported Feature
The best thing about XDM allows you to set reminders while having an internet connection. Start to download files and shut them down after the process is finished.
Moreover, its speed limiter lets you browse while you are downloading. XDM supports the queued download to complete the process one by one.
Besides, the app also supports all proxy servers, including Windows ISA. It is available for auto proxy configuration, Basic, NTLM, Digest, etc. Therefore, install Xtreme Download Manager XDM free download to your PC.